Cheesy Cauliflower Soup is a creamy delicious soup that will have you saying "YUM" with your first bite!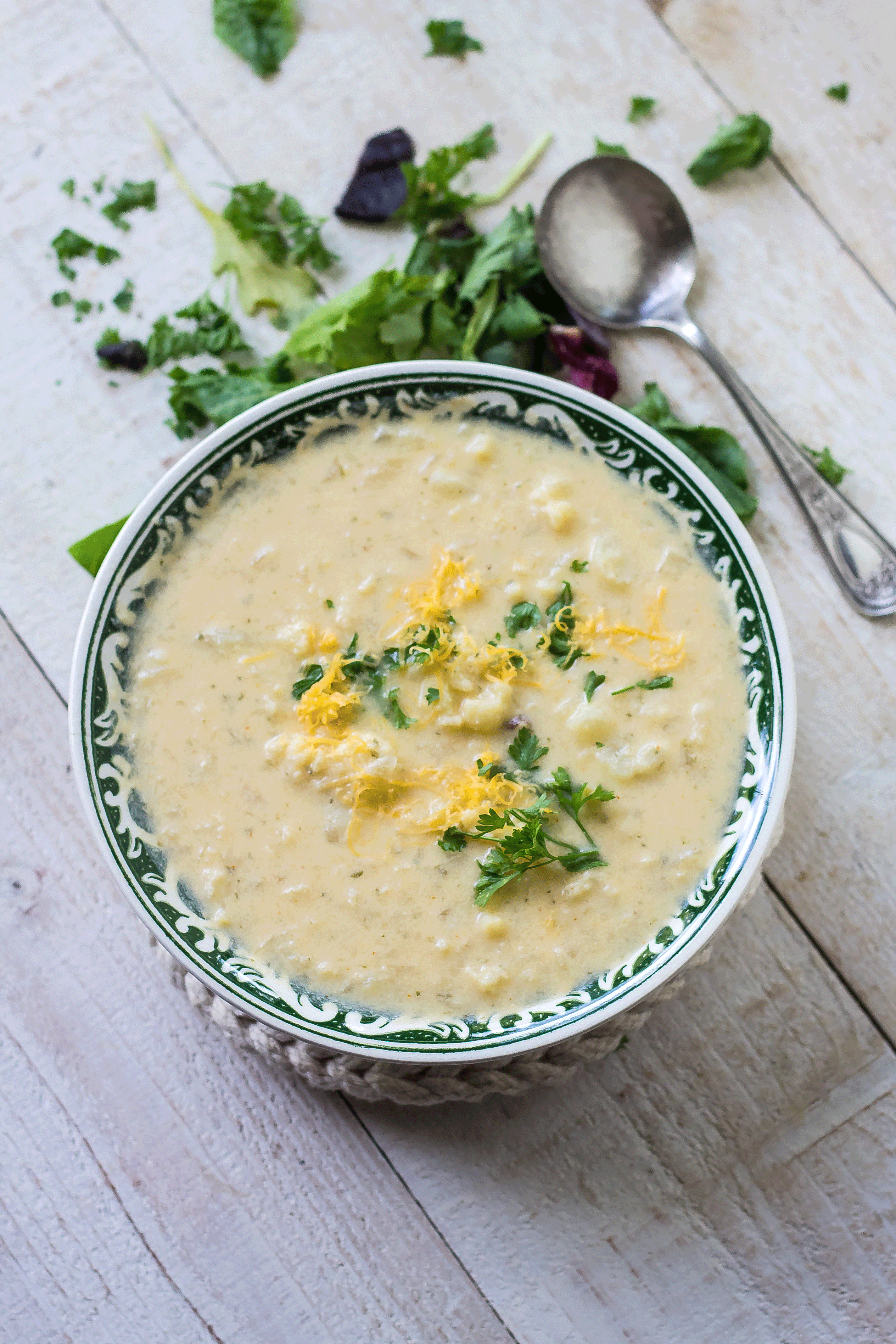 Cheesy Cauliflower Soup
What is it about homemade soup that makes us want to linger over the bowl and enjoy every single bite? Whether you're making it on a brisk Fall or Winter day or using your fresh garden vegetables in the Spring or Summer, soup is comfort food.
This is a very easy soup to make that yields fantastic results.  It's creamy, cheesy and seasoned perfectly. There's a tiny bit of Cayenne pepper in the soup that adds just the right amount of spice. Spice, not heat.  I'm not a person that cares for food that is spicy hot. I will never understand why someone would want to eat something spiced so hot that they would need a napkin to blot the sweat from their forehead to eat it.
We start Cheesy Cauliflower Soup by cooking cauliflower florets with onion ,chicken broth and bouillon.  When you cut the stem out of the cauliflower head you'll have large florets, take the large florets and break them down into smaller bite size florets.
To make the creamy portion of the soup we make a roux.  To make a roux we melt butter in a saucepan, add flour to it and whisk until you have a smooth mixture. You always want to cook the roux a few minutes while whisking to take the flour taste out of it.
Whether you're making a roux for this recipe or another recipe the amounts of flour and butter will always equal each other. If the recipe calls for 3 Tablespoons of flour, the butter will be 3 Tablespoons as well. I always found that little food fact helpful.
I hope going over a few basics about the recipe will entice you to make it. Cheesy Cauliflower Soup is easy to make and absolutely delicious, comfort food at it's best. ENJOY!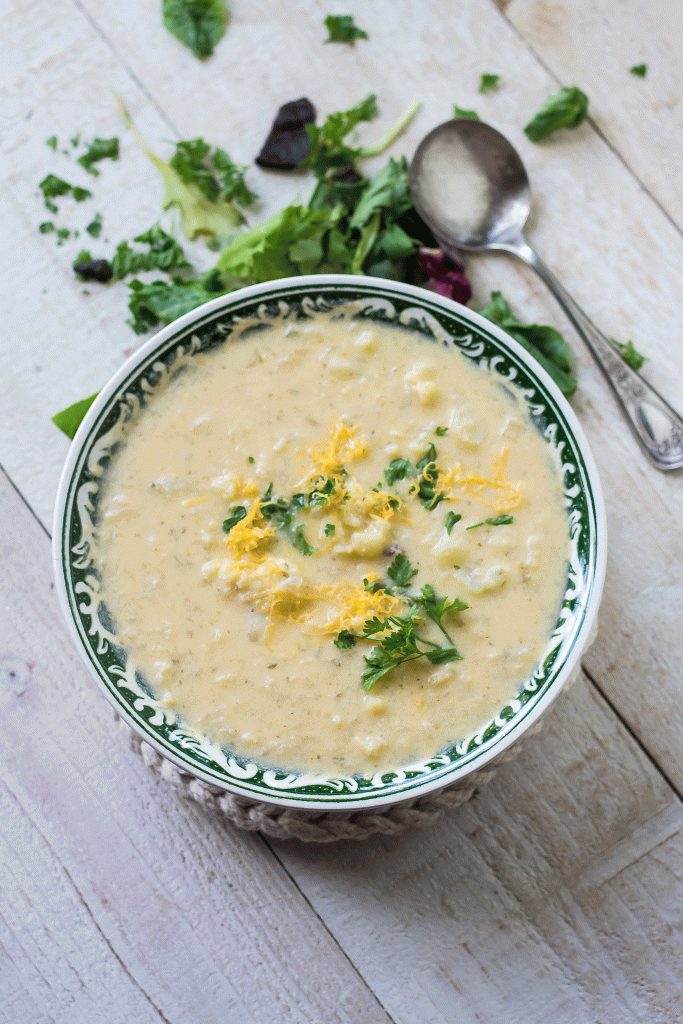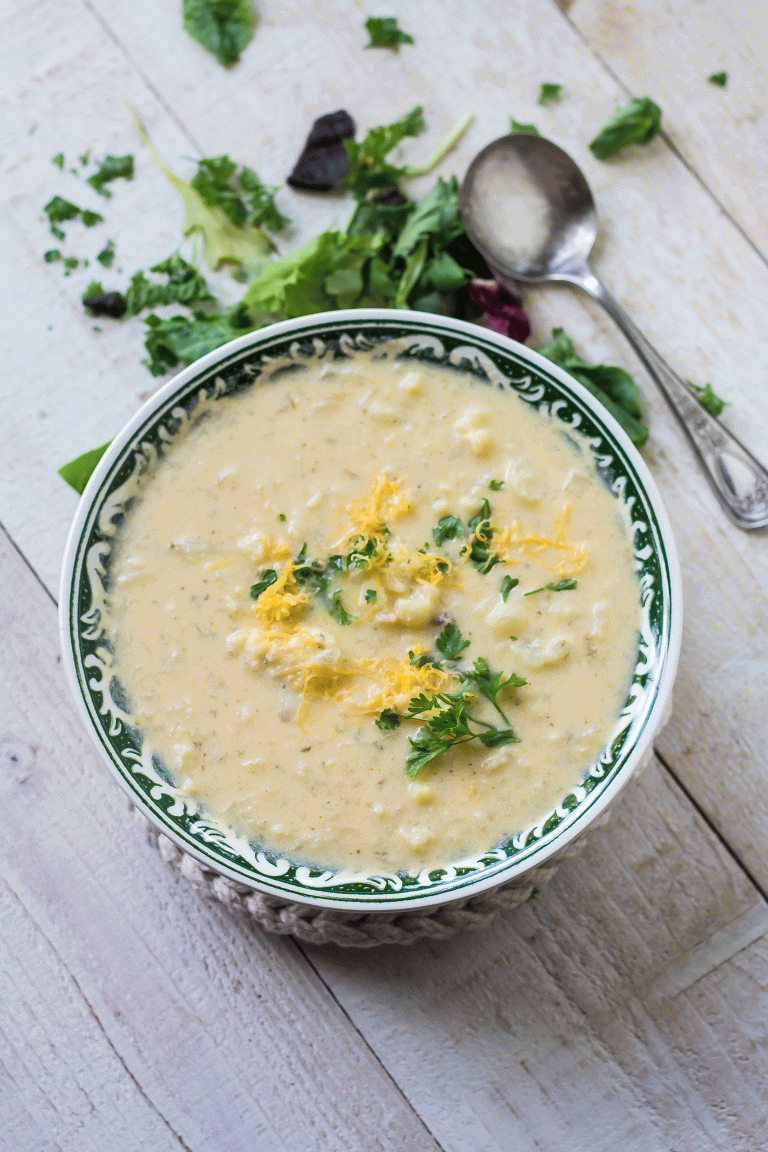 Cheesy Cauliflower Soup
Ingredients
1

medium head

cauliflower,greens removed, washed and broken into florets

1

medium onion

diced

1

14 ounce can

chicken broth

1

chicken

bouillon cube or equivalent in chicken paste

3

Tablespoons

butter

3

Tablespoons

flour

3

cups

whole milk

2

cups

shredded cheddar cheese

1

Tablespoon

dried parsley

1

Teaspoon

salt

1/8

Teaspoon

cayenne pepper

1/8

Teaspoon

pepper
Instructions
Place the cauliflower,diced onion,chicken broth and bouillon in a large saucepan. Cover and cook over medium heat until the cauliflower and onion are tender.

While the cauliflower mixture is cooking-

Place the butter in a medium size saucepan over low to medium heat. Cook until butter has melted, whisk the flour into the melted butter until smooth, cook and whisk about 3 minutes to remove the flour taste. While whisking, gradually add the milk to the pan, cook and whisk until bubbly. Whisk 2-3 more minutes over heat until thickened. Reduce the heat, add the cheese and seasons.

Pour the cheese mixture into the cauliflower mixture. Stir together. Simmer the soup slowly, without boiling it, for 30 minutes. Serve immediately
If you enjoyed this recipe, you may like these as well.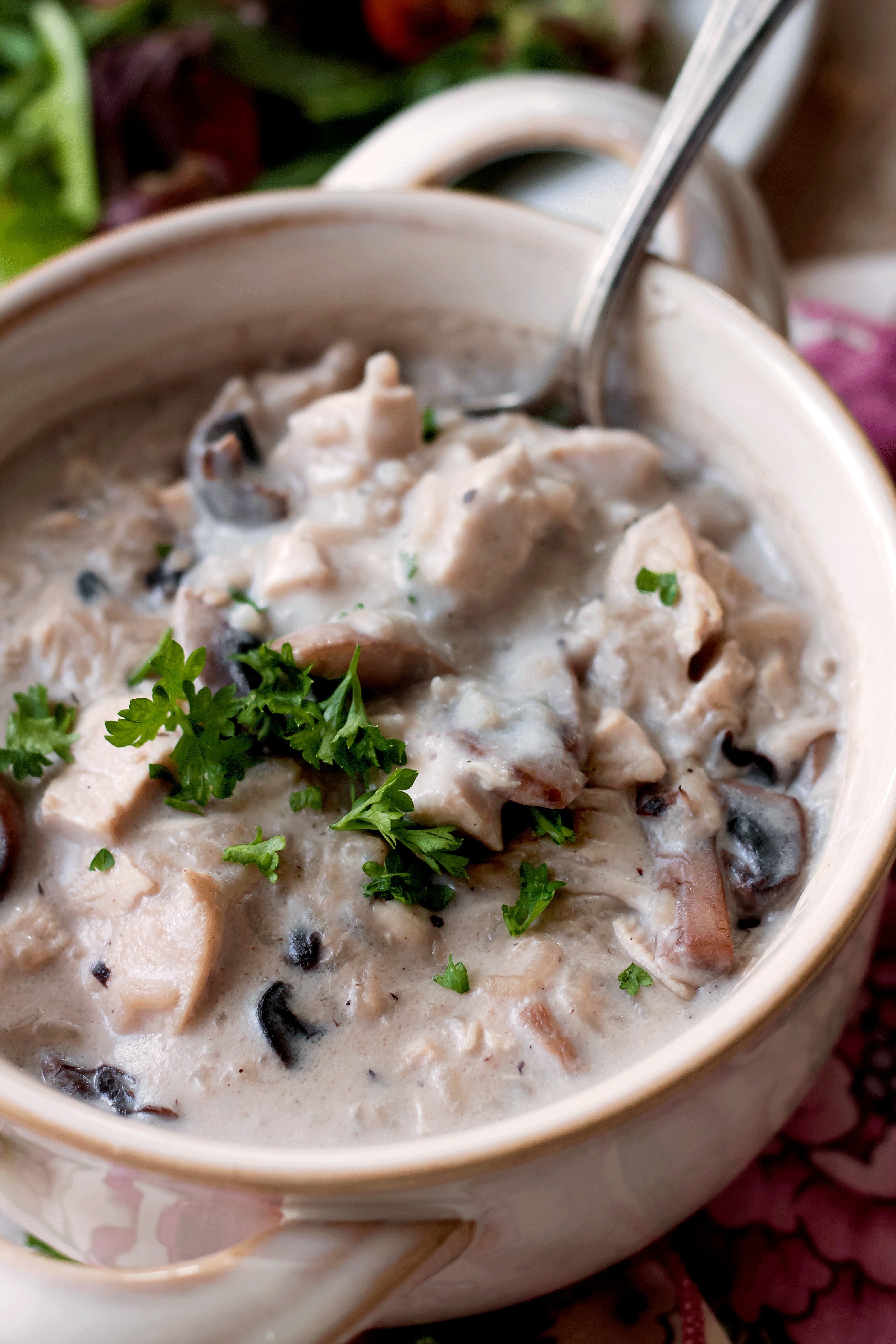 Creamy Mushroom Chicken Rice Soup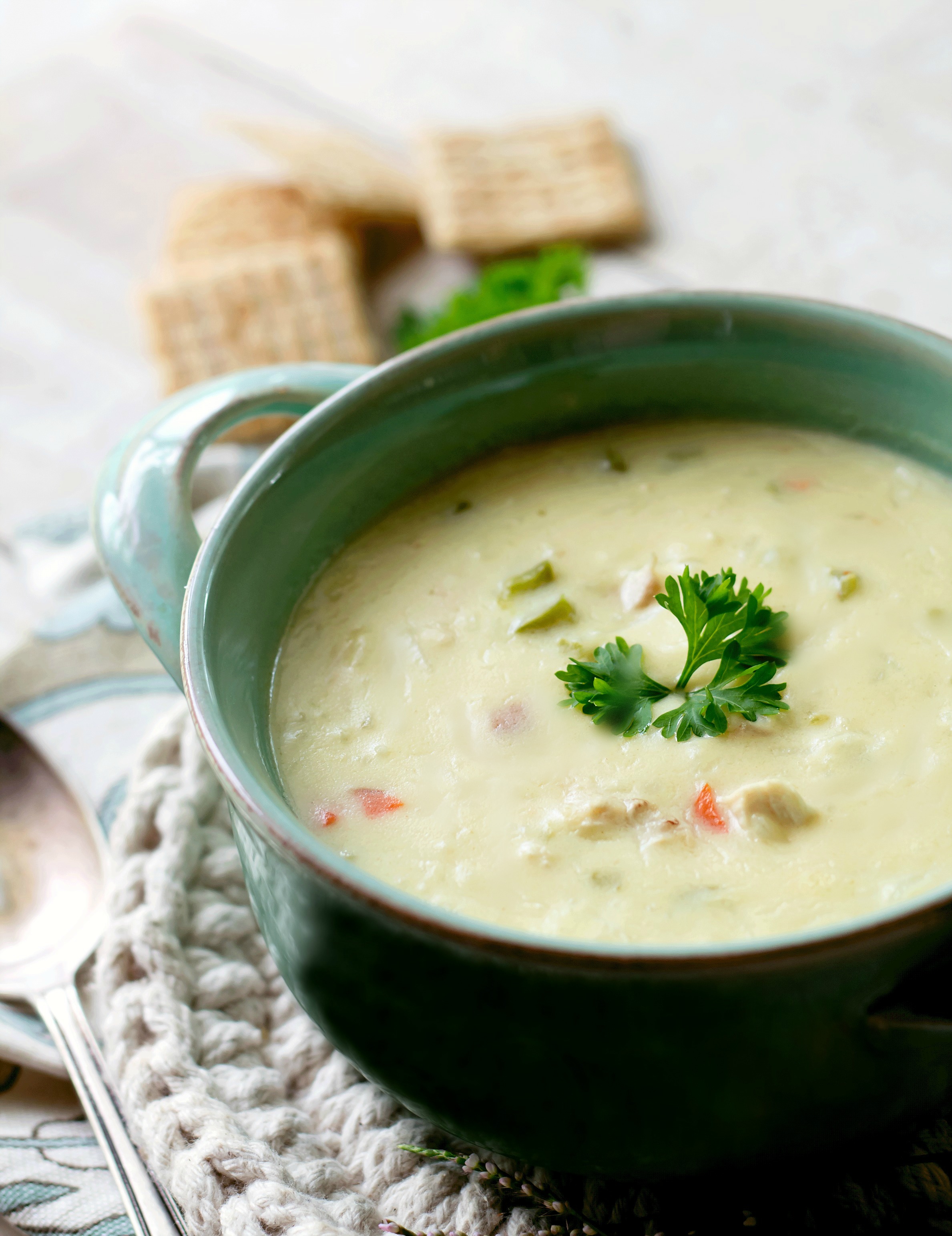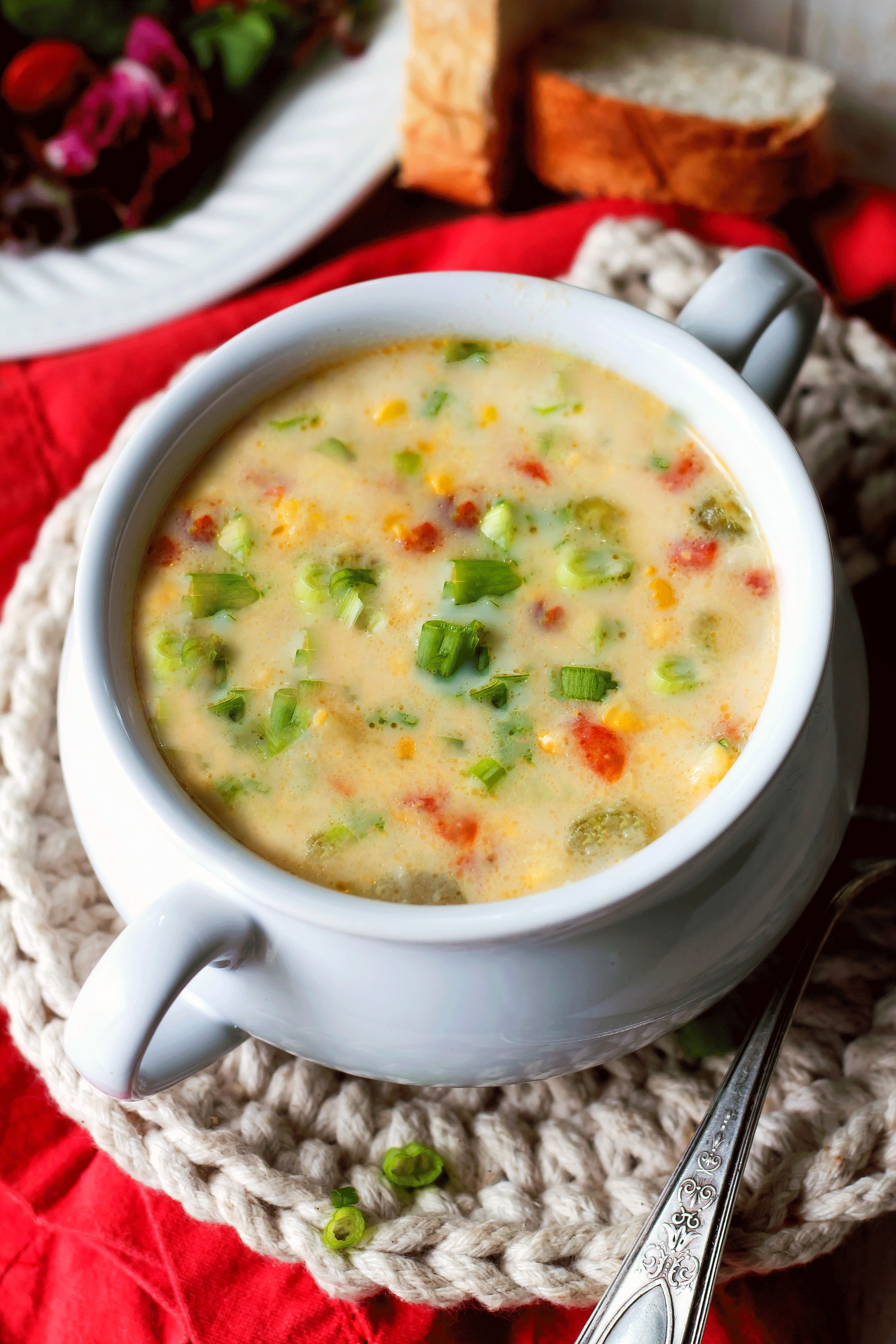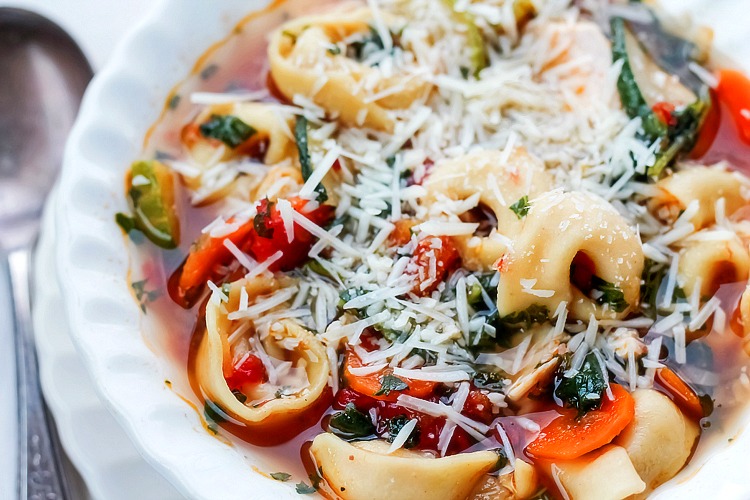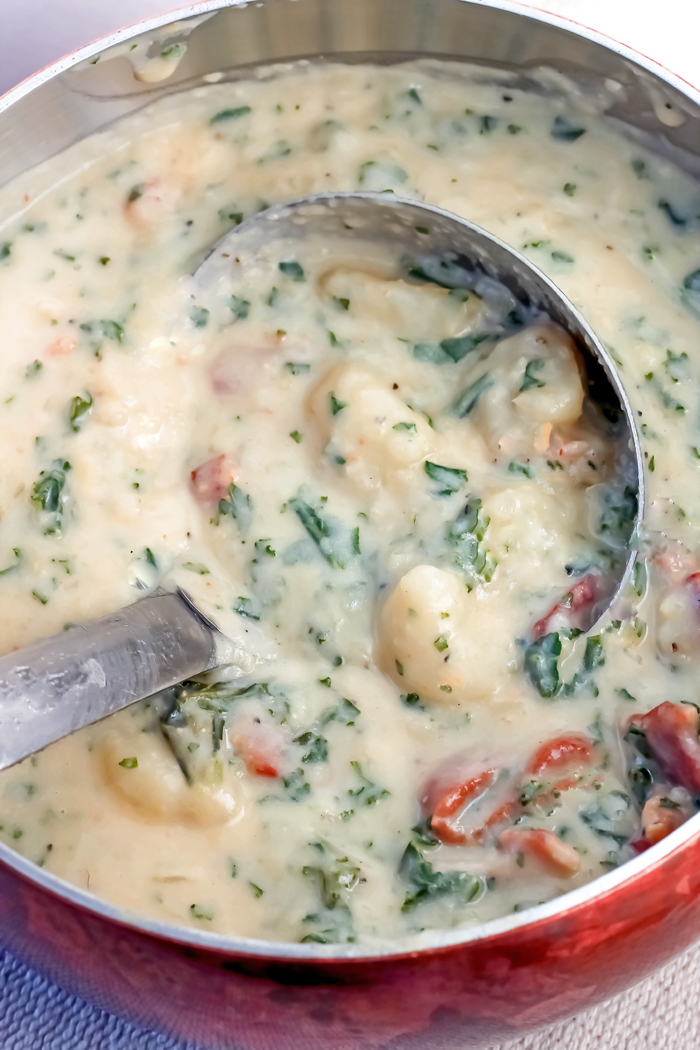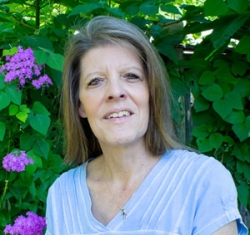 My children are grown now and I'm a Gramma .I live along the Kentucky River with my husband Paul.I hope you visit Bunny's Warm Oven and take with you some tasty recipes that catch your eye. I also hope that you will make them and share.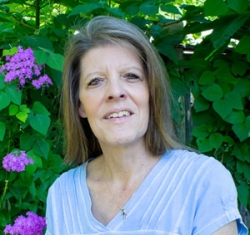 Latest posts by Mary Bostow (see all)