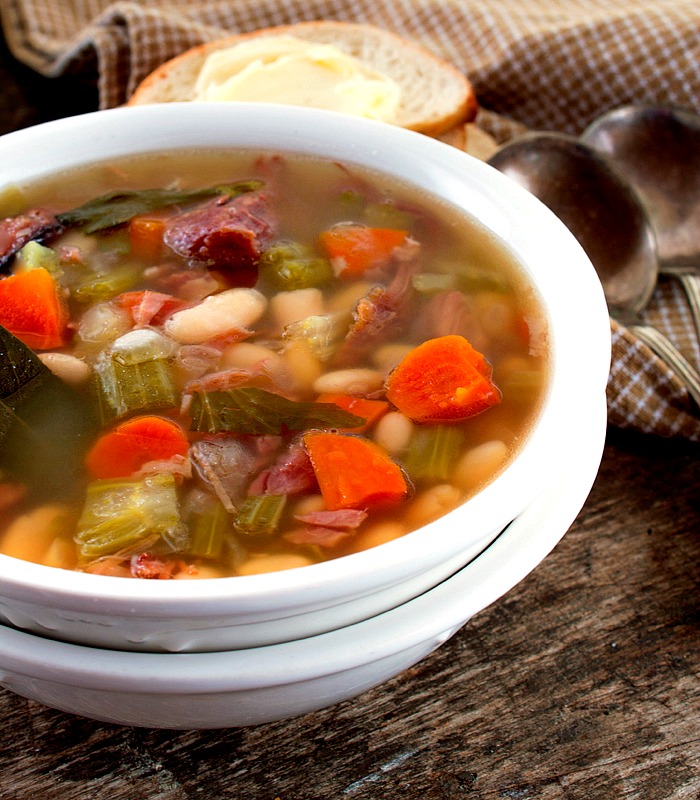 Crock Pot Ham and Bean Soup
I really love making homemade soups in my crock pot. Most of the time when I'm using it to make soups I'm making a homemade broth first. Today I used a ham bone left over from Thanksgiving. On other occasions I've used chicken, turkey or beef bones. When I can take a previous meal and make it brand new,I feel like I just got a freebie.
It's so important to make the most rich and flavorful broth you can when making soup, it's one of the reasons we love it so much. I feel like I achieve that using my crock pot. I love throwing everything into it and letting it cook for hours. I don't have to watch it, I don't have to be afraid it'll boil over or the broth will evaporate to fast. It just does it's thing while I do mine.
Whenever my 82 year old mom makes Ham and Bean soup she takes a potato masher and mashes some of the beans up after the soup has cooked to make the broth a little richer. The rest of the beans are left "just so" in the soup to make it hearty.
Crock Pot Ham and Bean Soup is one of those awesome homemade dinners we love when the weather turns cold. Serve it with crusty bread smothered in butter and sit back and watch the snow fly, Enjoy!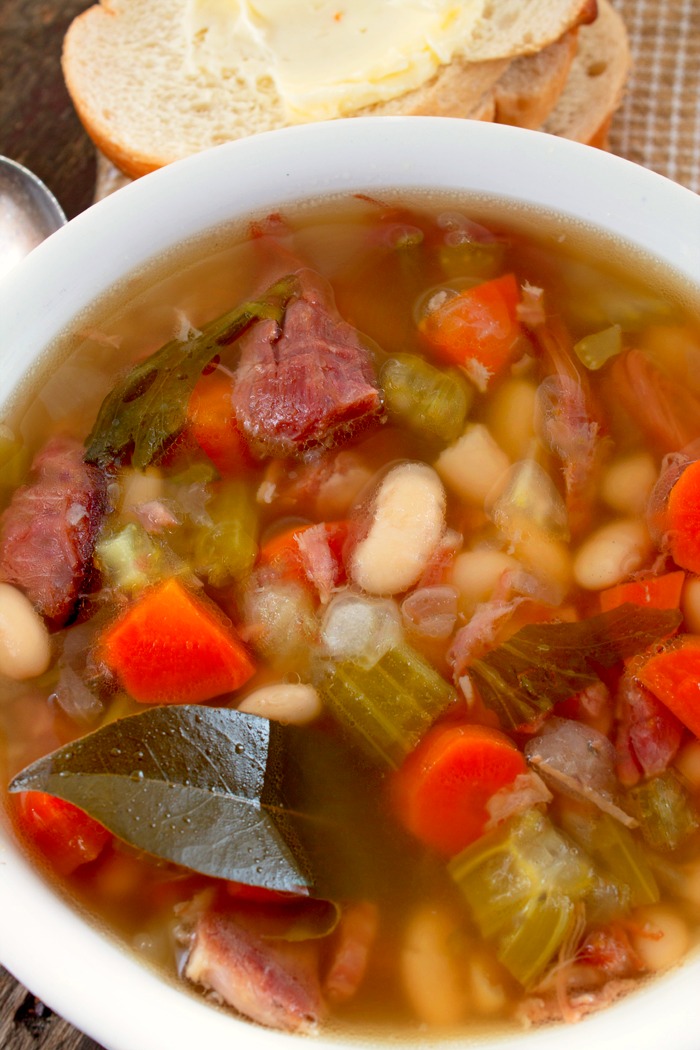 Crock Pot Ham and Bean Soup
Crock Pot Ham and Bean Soup
Ingredients
1

ham bone with meat attached or ham hock

2

celery stalks with greens attached

chopped

2

large carrots

peeled, chopped

1

large onion

diced

4 - 15

oz

cans Great Northern Beans

drained

2

Bay Leaves

pepper to taste

enough water to cover ham bone in crock pot
Instructions
Place the ham bone in a 4 - 6 qt crock pot. put enough water into the crock to cover the bone. Add the celery, carrots, onion, pepper,and bay leaves in the crock. Cover with the lid and set the crock pot to the high setting. Cook on high for at least 7 hours. The longer you cook the ingredients the richer your broth will be.

After seven hours, remove the bone, remove any meat attached to it and add it to the pot. Discard the bone. Add the 4 cans of the northern beans. Cover the soup with the lid, heat the beans through. After the soup is finished cooking you can use a potato masher to mash some of the beans in the pot to make the soup a little richer. Remove the bay leaves before serving.
If you enjoyed this recipe, you may like these as well.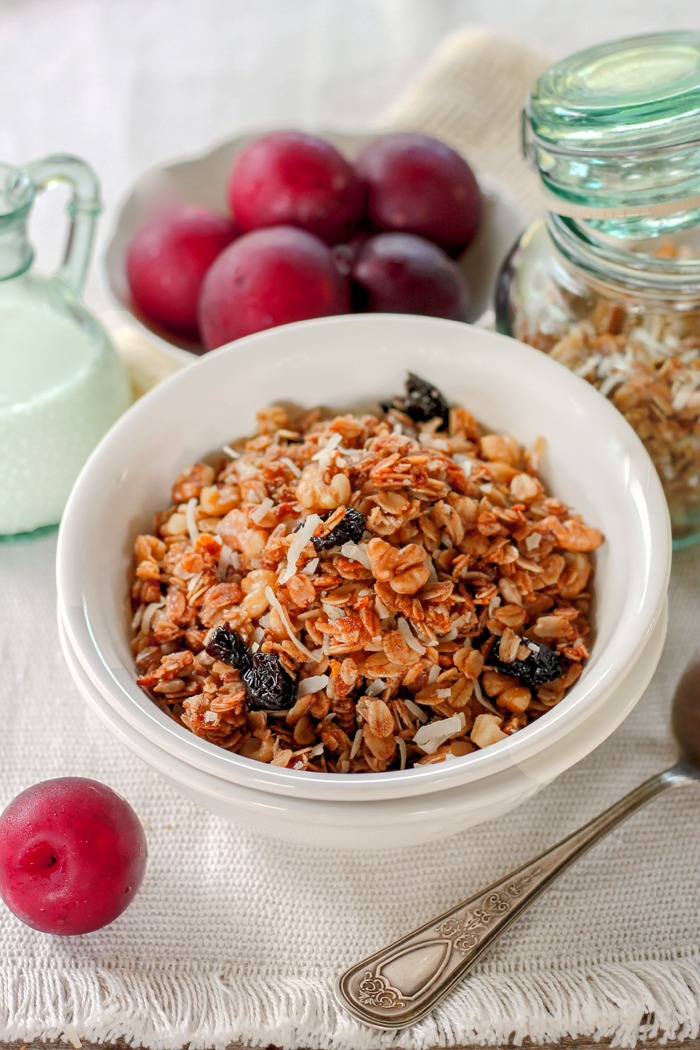 Crock Pot Roast Beef with Sour Cream Gravy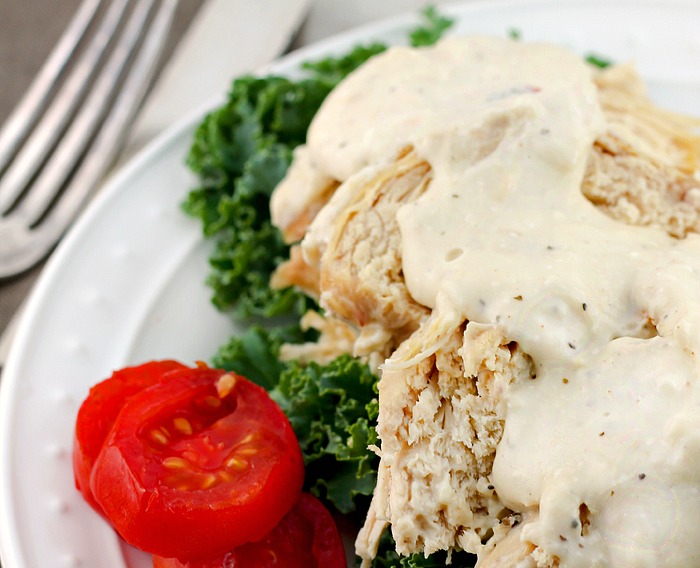 Crock Pot Ranch Cream Cheese Chicken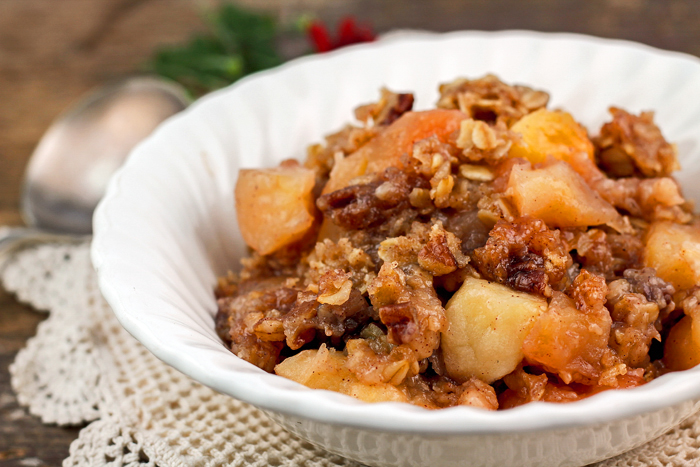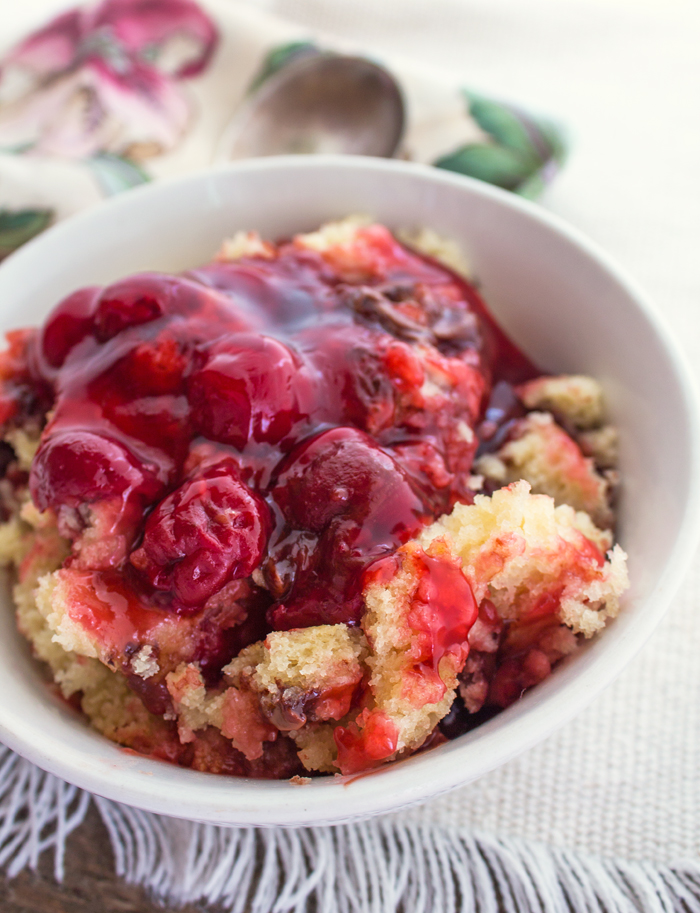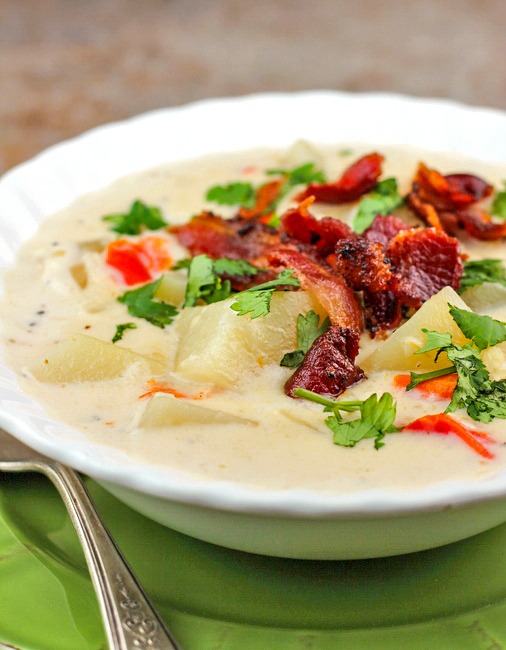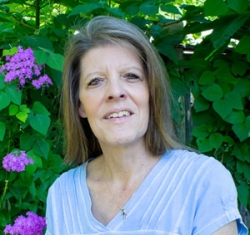 My children are grown now and I'm a Gramma .I live along the Kentucky River with my husband Paul.I hope you visit Bunny's Warm Oven and take with you some tasty recipes that catch your eye. I also hope that you will make them and share.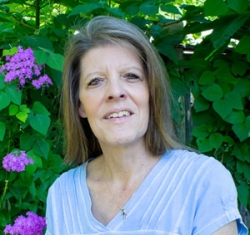 Latest posts by Mary Bostow (see all)