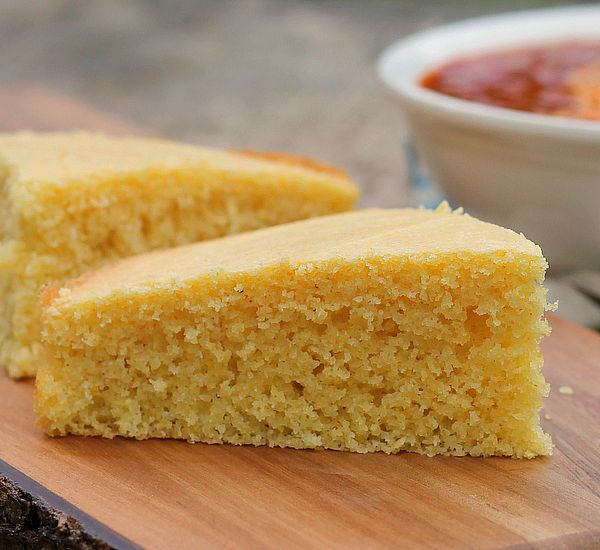 Sour Cream Corn Bread paired perfectly with the Chili I made for dinner the other night.  The sour cream in the recipe makes it very moist.  Crumbly, dry cornbread needs a stick of butter melted on it just to be able to get it down.  Not so with this corn bread recipe, it was light and moist. I love that, the only thing I like dry is my laundry when it's hanging on the line.   I loved the cornbread so much I'd like to make it for breakfast, I think it would go extremely well warm from the oven with bacon and eggs.  I don't think there's a limit to what you could pair this with, it's just that good.  Enjoy!
To Print The Recipe, Click Here.
Sour Cream Corn Bread
Ingredients:
1 cup flour
2/3 cup yellow cornmeal
1 1/2 teaspoons baking powder
1/4 Teaspoon baking soda
1/4 teaspoon salt
1/4 cup butter, softened
3 Tablespoons sugar
2 eggs, room temperature
1/2 cup sour cream
1/2 cup milk
Directions:
Grease a 9 inch round baking pan with shortening, set aside.  Preheat oven to 425 degrees
In a medium bowl combine the flour,cornmeal, baking powder, baking soda and salt.  Stir to combine, set aside.
In a large bowl combine the butter and sugar, beat until creamy.  Add one egg at a time, beating well after each addition. STIR in the sour cream and milk.  Add the dry ingredients to the bowl, beat until just incorporated.  Pour batter into the prepared pan, bake 25 minutes or until golden brown.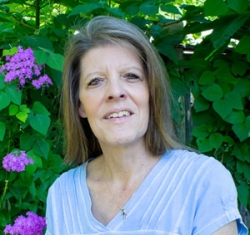 My children are grown now and I'm a Gramma .I live along the Kentucky River with my husband Paul.I hope you visit Bunny's Warm Oven and take with you some tasty recipes that catch your eye. I also hope that you will make them and share.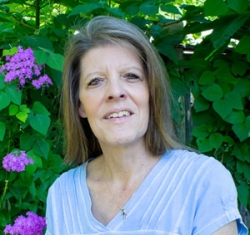 Latest posts by Mary Bostow (see all)