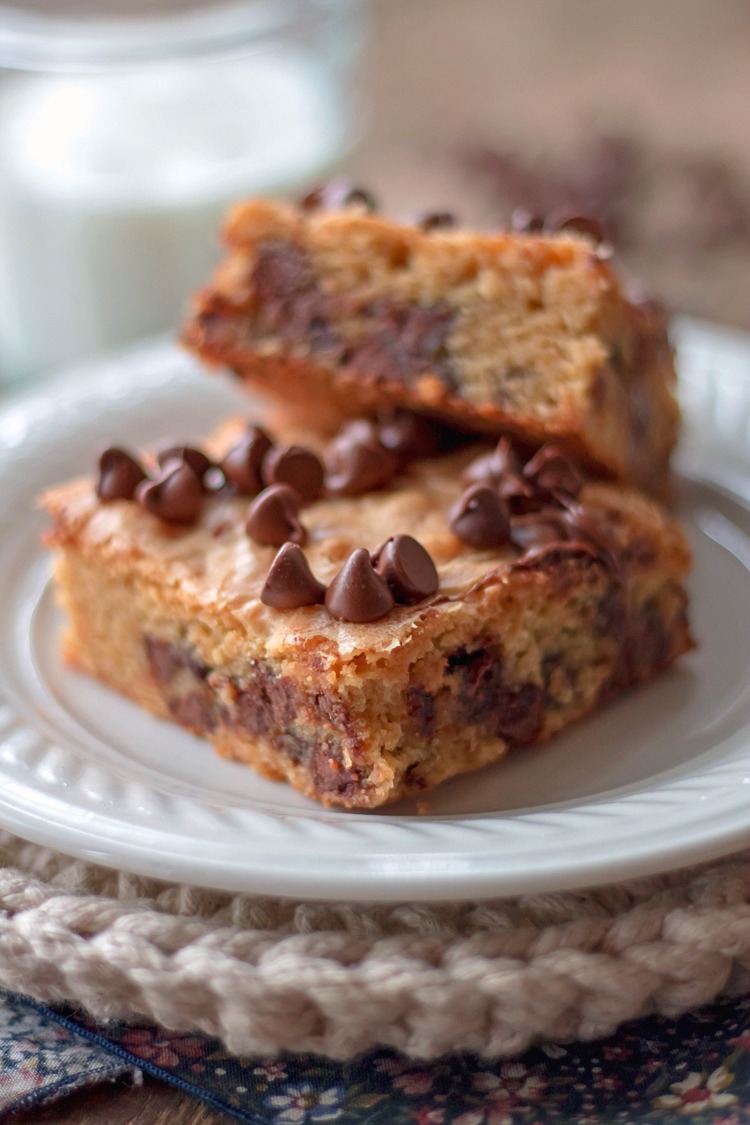 Peanut Butter Chocolate Chip Brownies
I've had the pleasure of meeting some pretty wonderful people online over the years. This recipe came from one of those people. Beverly and I were both members of an online baking/cooking forum that Duncan Hines had years ago. We've talked on the phone and at one point when Bev and her husband Mitch moved to Kentucky because of his job, we were going to try and meet up.
Beverly has made these brownies for her family and grandbabies for years. They're easy to make and absolutely delicious.  Peanut Butter Chocolate Chip Brownies, keep this recipe close, you'll be making it a lot, Enjoy!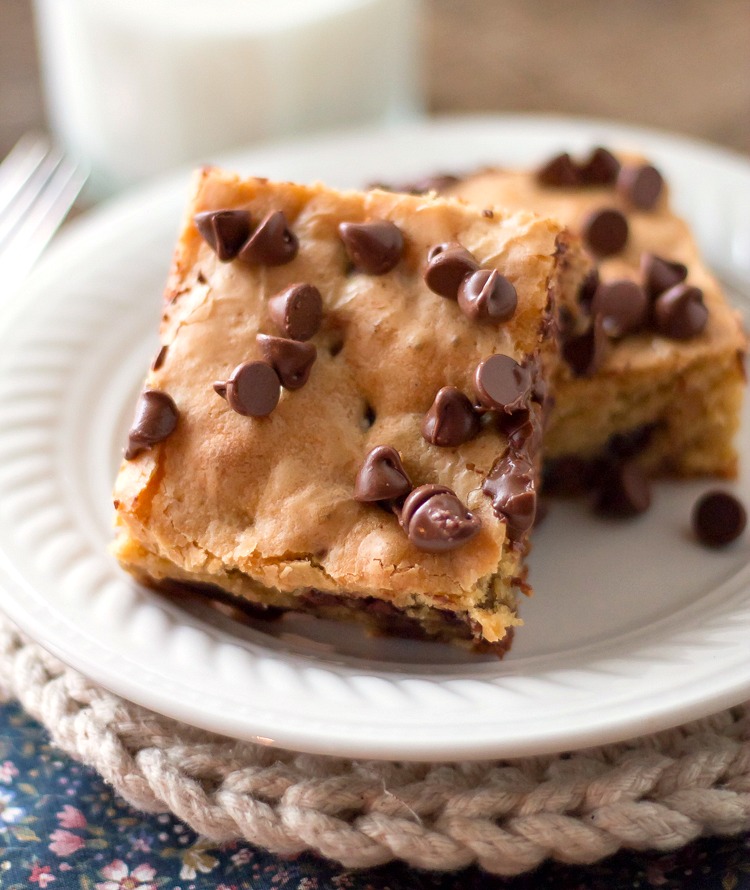 Peanut Butter Chocolate Chip Brownies
Chocolate and peanut butter together in a delicious easy brownie.
Ingredients
1

stick

butter

3/4

cup

peanut butter

1 3/4

cups

sugar

11/2

teaspoons

vanilla

4

eggs, slightly beaten

11/2

cups

flour

1/2

teaspoon

baking powder

1/4

teaspoon

salt

2

cups

chocolate chips (milk chocolate or semi sweet)

1/2

cup

chocolate chips for sprinkling over the batter
Instructions
Preheat oven to 350 degrees. Grease the sides and bottom of a 13x9 inch baking pan. Measure out all your ingredients before starting the recipe, it comes together quickly.Melt the butter in a cooking pot large enough to hold all the ingredients. Remove the pot from the stove once the butter has melted and add the peanut butter, stir until peanut butter is melted. Stir in the sugar and vanilla. Add the slightly beaten eggs, stir or whisk the eggs in until well incorporated. Stir in the flour, salt and baking soda . Stir in the chocolate chips.Spread the batter into the prepared pan. Sprinkle 1/2 cup chocolate chips over the batter. Bake 35 minutes or until golden brown on top.
 If you enjoyed this recipe, you may like these as well.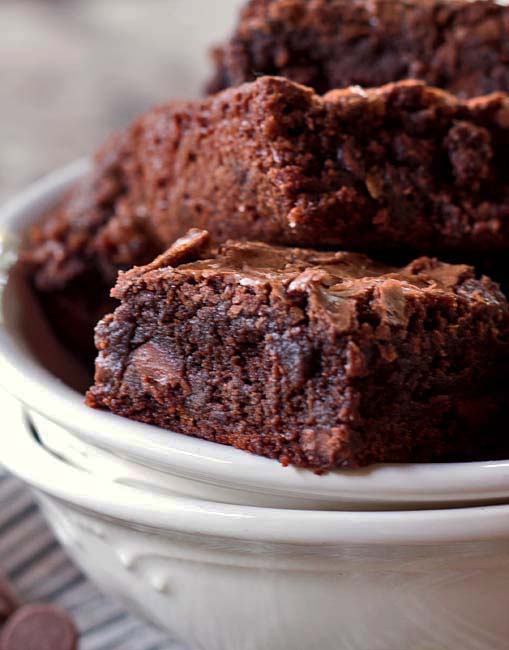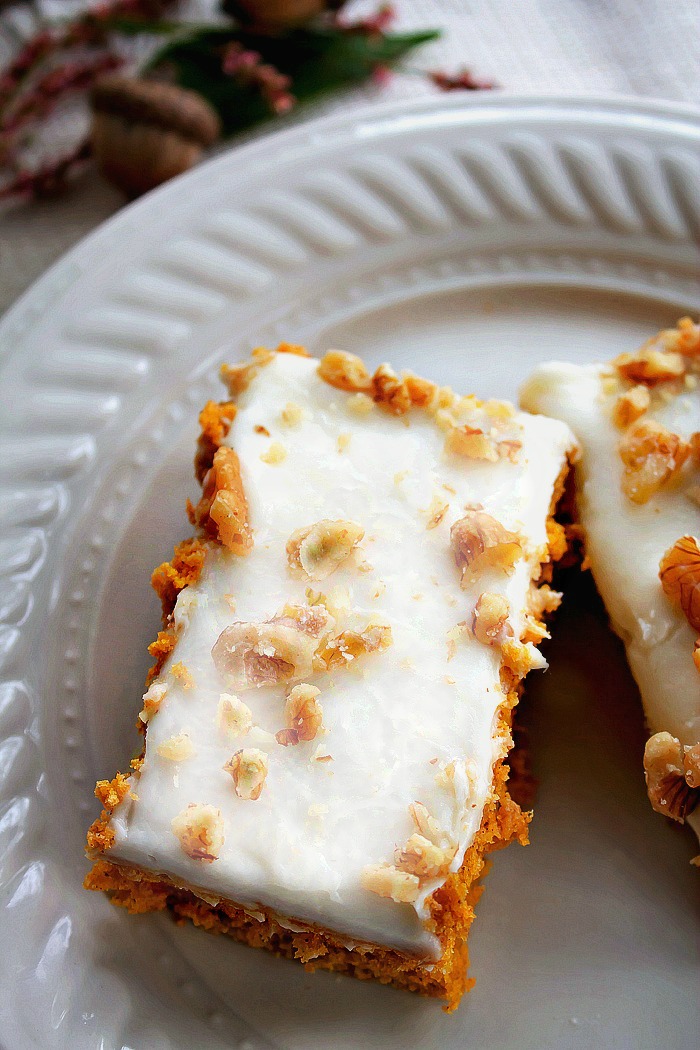 Cream Cheese Frosted Pumpkin Bars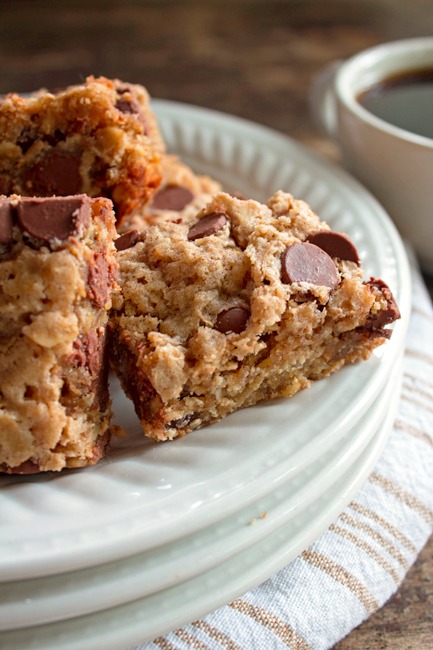 Oatmeal Cinnamon Chocolate Chip Bars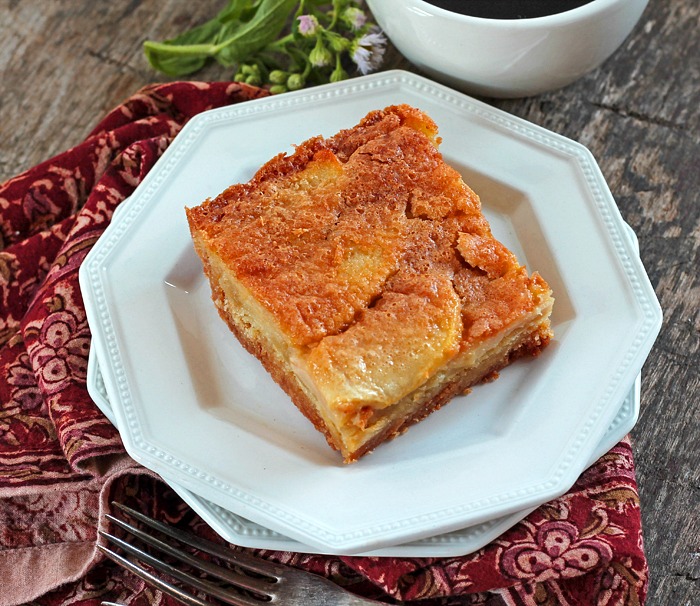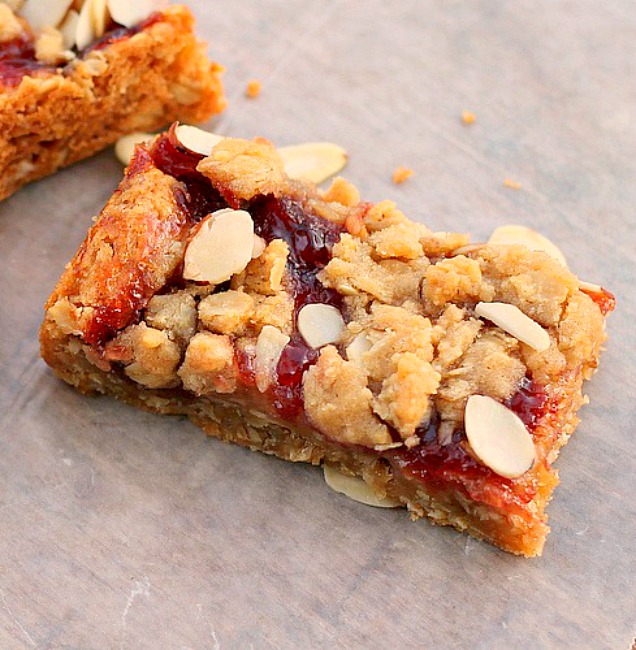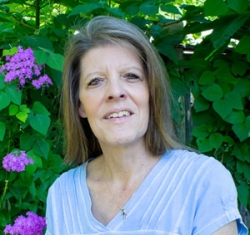 My children are grown now and I'm a Gramma .I live along the Kentucky River with my husband Paul.I hope you visit Bunny's Warm Oven and take with you some tasty recipes that catch your eye. I also hope that you will make them and share.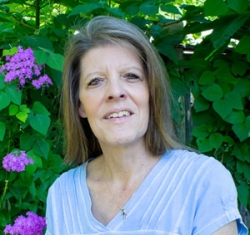 Latest posts by Mary Bostow (see all)