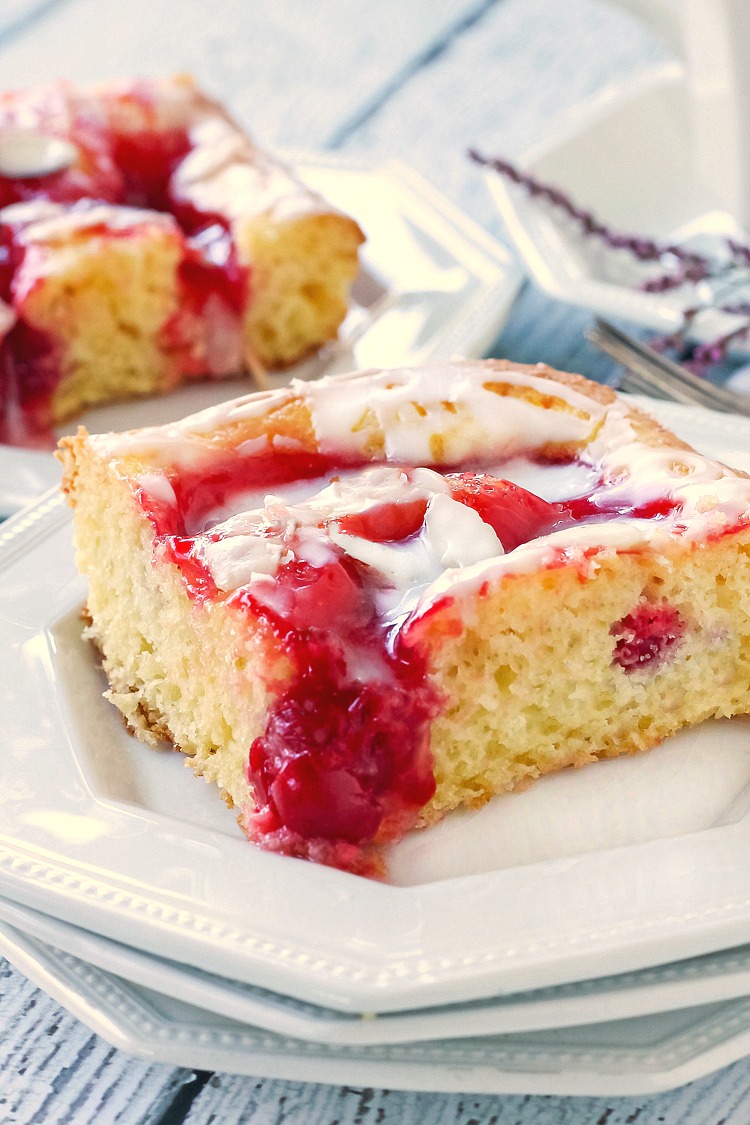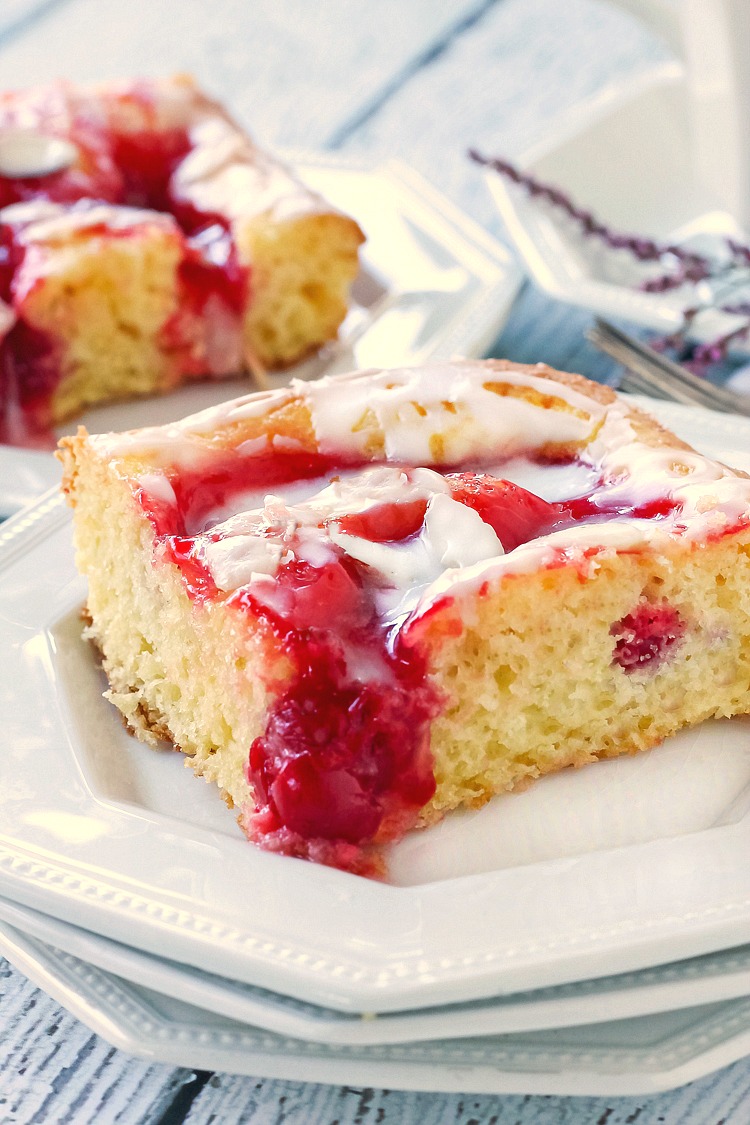 Glazed Cherry Coffee Cake
I get these cravings for cherry pie filling that don't get satisfied unless I either bake something or just open up a can and shove a spoon in it and call it a day.  These little spurts of cherry filling insanity reminded me of an episode of the show "Rhoda", a spin off of the Mary Tyler Moore show.
In one episode Rhoda wanted chocolate so bad she took frozen brownies out of the freezer and started hacking at them with a butcher knife.  Rhoda became my hero, after that episode I always kept a frozen Sara Lee Cheese Cake in the freezer and a butcher knife near by.
Glazed Cherry Coffee Cake was so easy to make thanks to the cake mix that I decided I could wait the 25 minutes for it to bake.  OH YES!  This definitely hit the spot!  It was moist, soft and full of cherry flavor.  The powdered sugar glaze and almonds were literally the icing on the cake to round this up to perfect!  This little beauty can be made with different pie filling flavors to satisfy your Rhoda moment. Enjoy!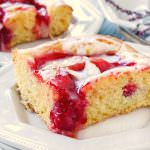 Glazed Cherry Coffee Cake
Ingredients
1

cup

sour cream

1/4

cup

water

3

eggs

1

yellow or white boxed cake mix

15.25 ounce

1

can cherry pie filling

21 ounce

1/4

cup

sliced almonds

1 1/2

cups

confectioners sugar

2

Tablespoons

milk

1/4

Teaspoon

vegetable oil
Instructions
Preheat oven to 350 degrees. Grease and flour a jelly roll pan.
Cake
In a large bowl mix sour cream, water and eggs until smooth. Stir in dry cake mix until just moistened, the batter will be lumpy. Spread evenly into your prepared jelly roll pan. Drop pie filling by large spoonfuls onto batter. Bake for 25 minutes or until tests done with a toothpick. Sprinkle with almonds and drizzle with glaze while still warm.
Glaze
Mix confectioners sugar, milk and vegetable oil until smooth. Whisk in a little more milk if necessary to achieve a drizzling consistency. Drizzle over warm cake.
 If you enjoyed this recipe, you may like these as well.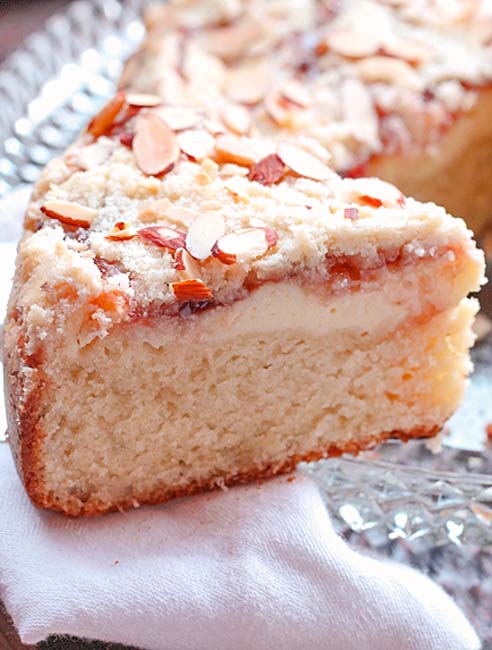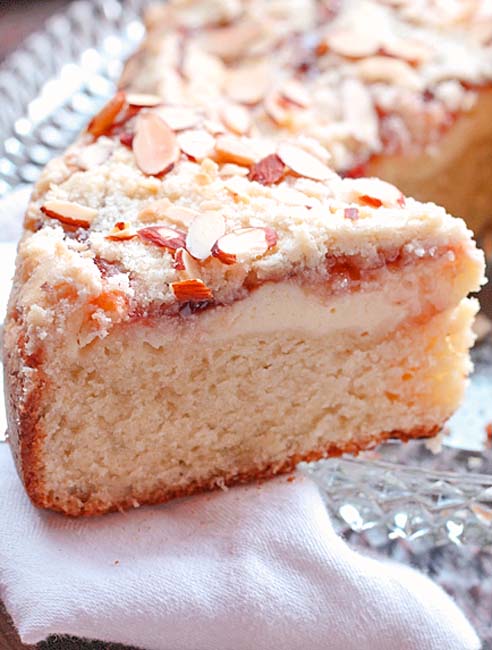 Strawberry Cream Cheese Coffee Cake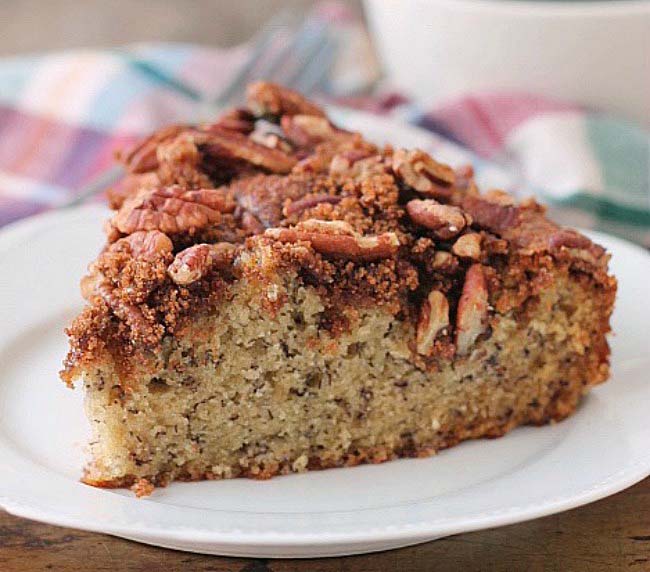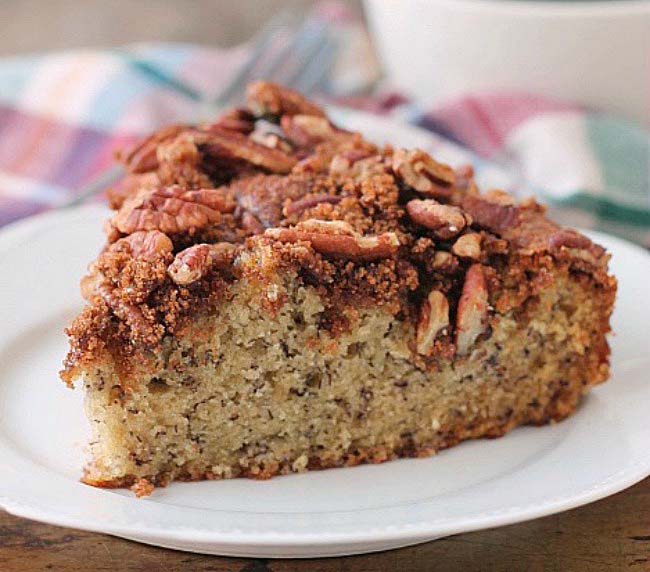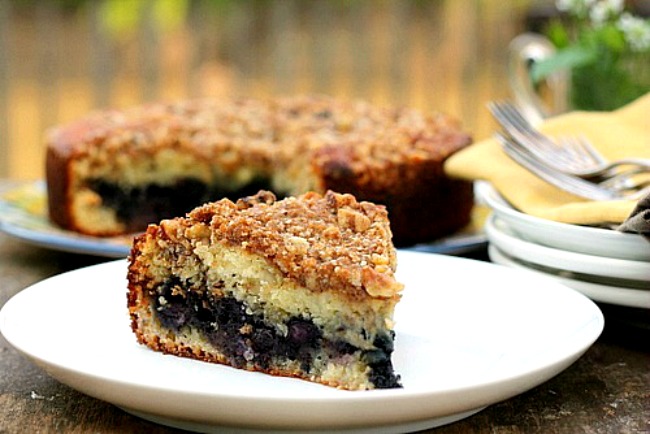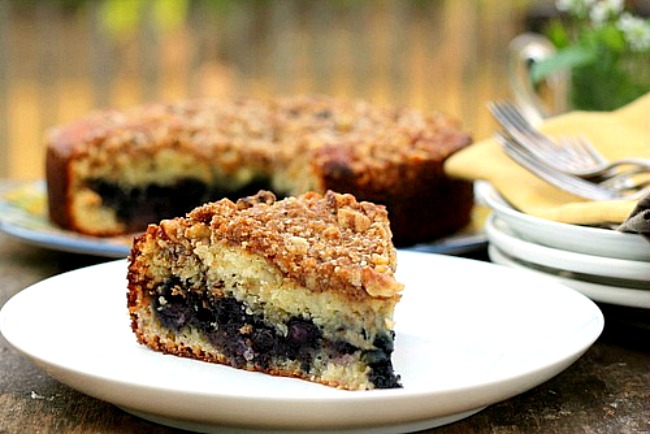 Blueberry Lovers Walnut Coffee Cake