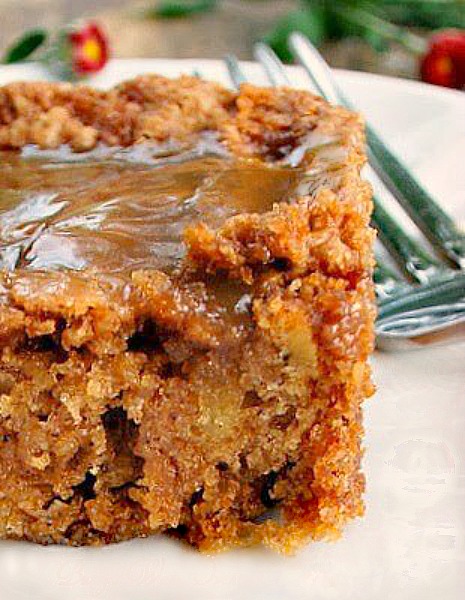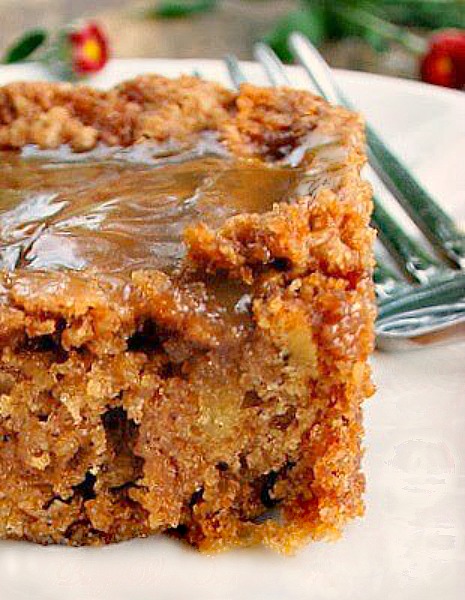 +
I love old fashioned cakes like Mom's Best Apple Cake.  It's a soft , moist cake with lots of apples baked into it. There's also a hot caramel sauce poured over the cake after it's baked that makes this outrageously delicious!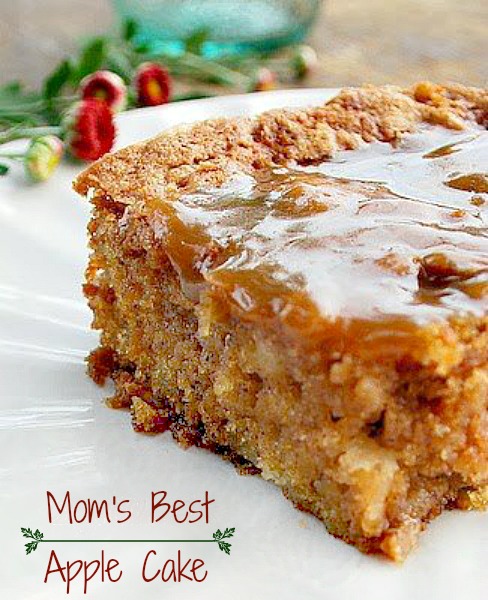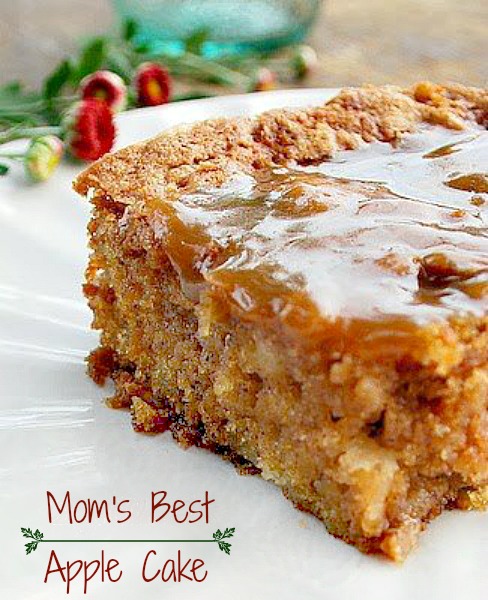 I've been making a cake similar to this for about thirty years.  But I've gotta tell you, I like this one better.  What makes this cake killer is the caramel frosting you make and pour over the cake.  Make the cake let it cool ,  make the caramel sauce and pour the hot caramel sauce over the cake.  Uh huh, gooey delicious caramel over a moist apple filled cake.  *Sigh*  You know you need this kids.  It's easy, fast to make and incredibly delicious.  This is a keeper!  Enjoy!
Mom's Best Apple Cake
Ingredients
Cake Batter:
1

cup

vegetable oil

2

cups

sugar

3

eggs

1 1/2

Teaspoons

vanilla

2

cups

flour

1

Teaspoon

salt

1

Teaspoon

baking soda

3

cups

apples, peeled and diced
Caramel Topping:
1/2

cup

butter

1

cup

brown sugar

1/4

cup

milk

(If you would prefer to add cinnamon to the cake, add 1 tsp)
Instructions
Preheat oven to 350 degrees. Grease and flour a 13x9 in baking pan.

For the cake:

In a large mixing bowl, beat together the oil, sugar, eggs, and vanilla. Add the flour, salt, and baking soda. Beat together until well-incorporated. Stir in the apples.

Pour the cake batter into the prepared baking dish. Bake for 55 – 60 minutes. Cool completely before adding the topping.





For the topping:

In a saucepan, combine the butter, brown sugar, and milk. Cook over medium heat, stirring constantly, until the mixture boils. Boil without stirring for 3 minutes. Remove from heat and immediately spread over the top of the cooled cake. Let sit for an hour prior to serving.

If you enjoyed this recipe,you may like these as well.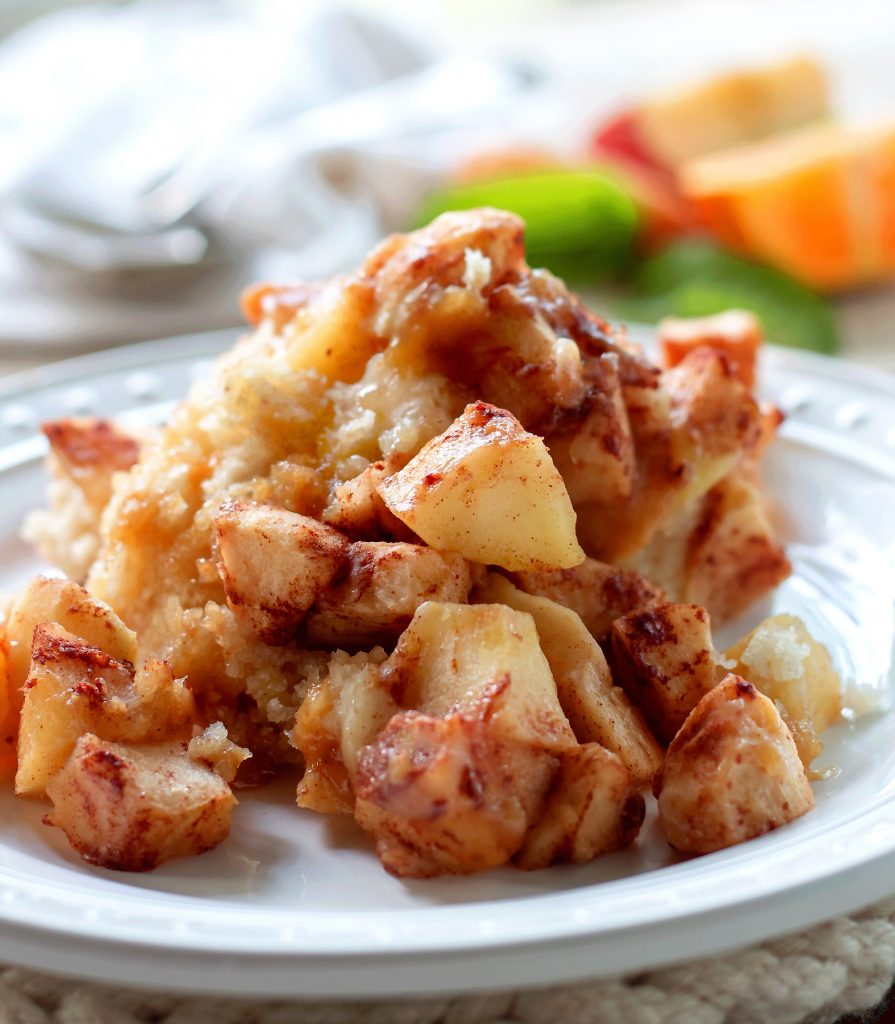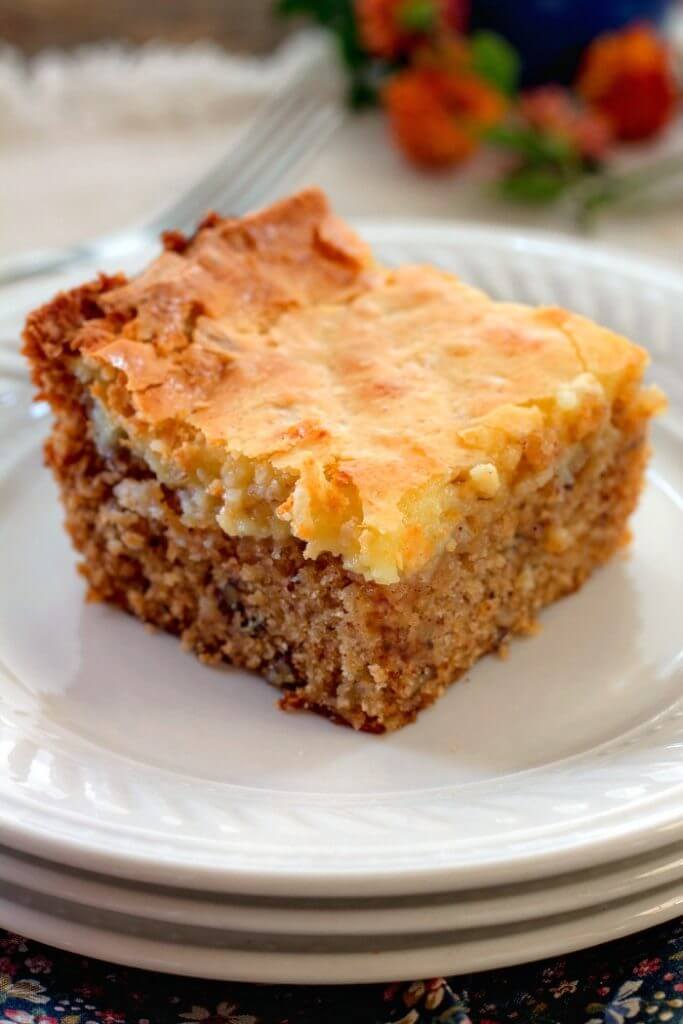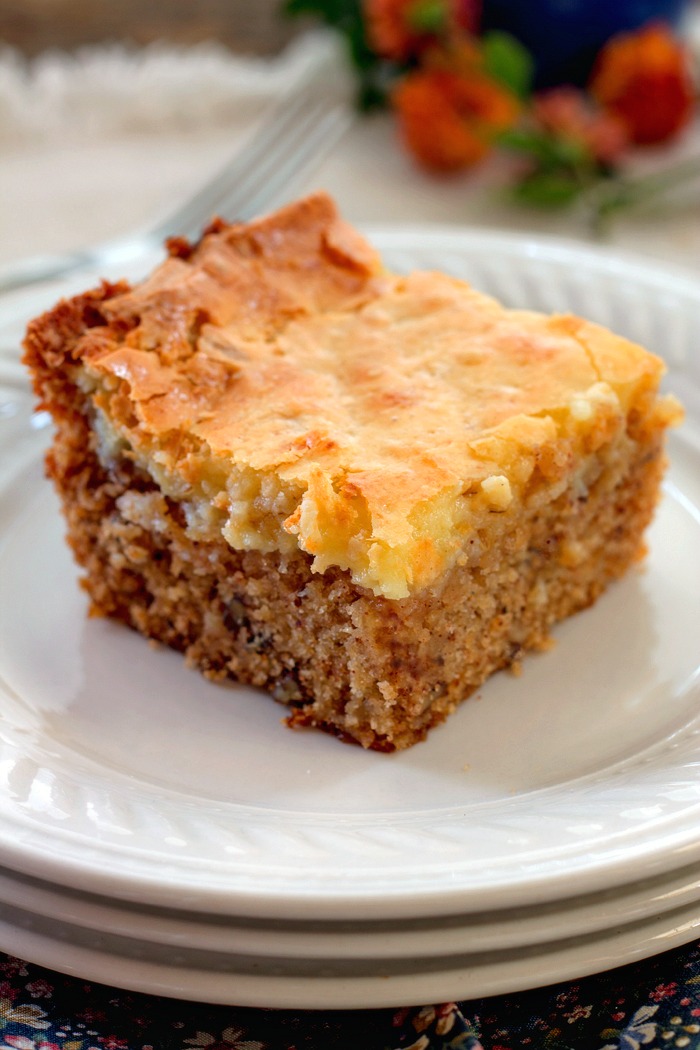 Cream Cheese Topped Apple Cake