Apple Pan Dowdy – this delicious apple dessert ROCKS!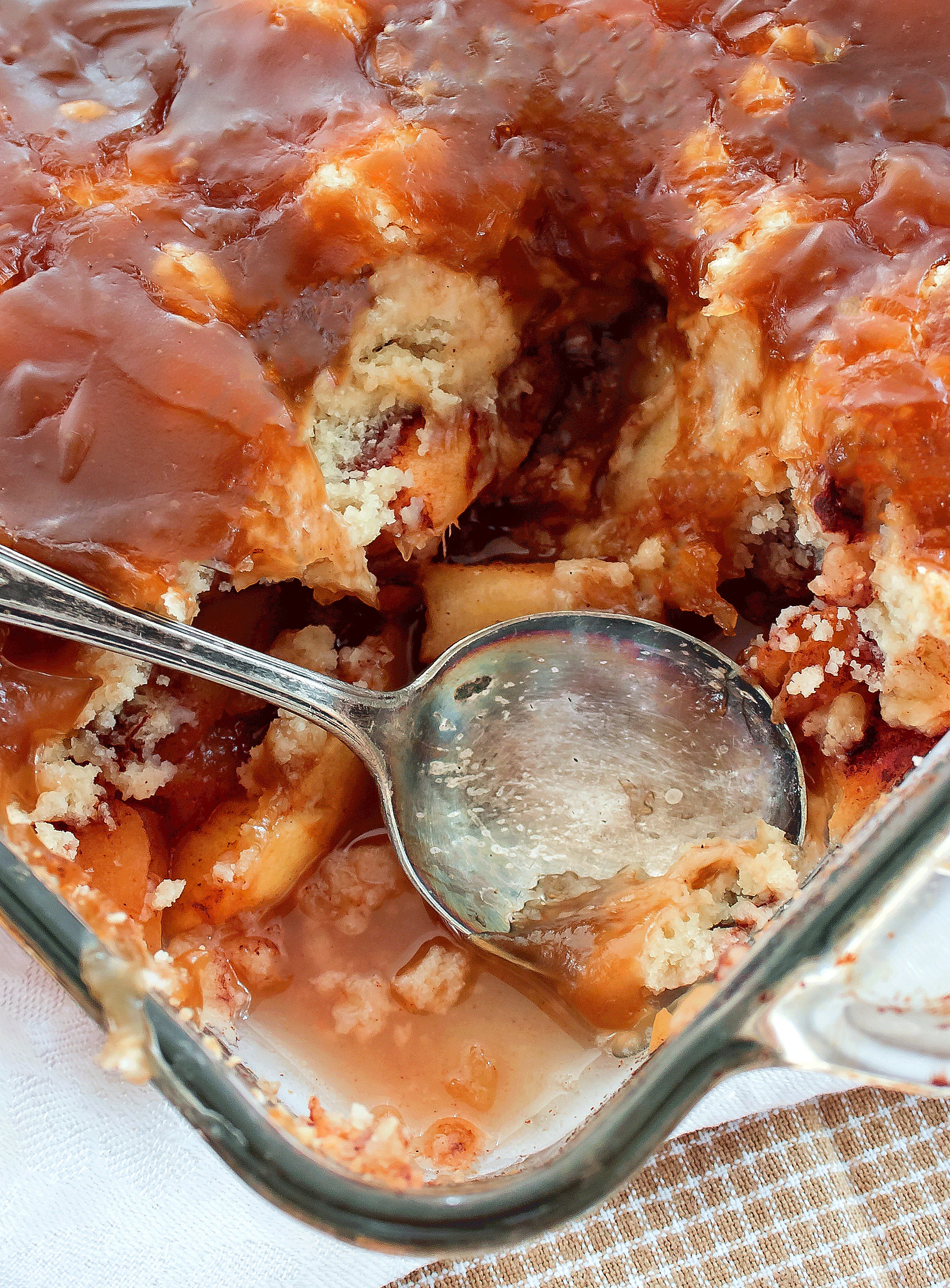 Apple Pan Dowdy
Apple Pan Dowdy ranks up there as being one of the best apple desserts I've ever made. You would be hard pressed to find anything that tastes as good as this does warm with ice cream on it.The first thing your going to make is the sauce, which only takes about ten minutes to cook on the stove. After it's made, the rest of the recipe comes together quickly.It's just a matter of peeling, coring and slicing the apples, putting them in the buttered baking dish and sprinkling cinnamon sugar over them. The Bisquick topping takes two minutes to mix and drop onto the apples.The entire top of the dessert is covered in the sauce and then baked. It comes out of the oven with a fluffy Bisquick cake like top over the apples with a gooey (and I mean that in a good way) brown sugar glaze over everything.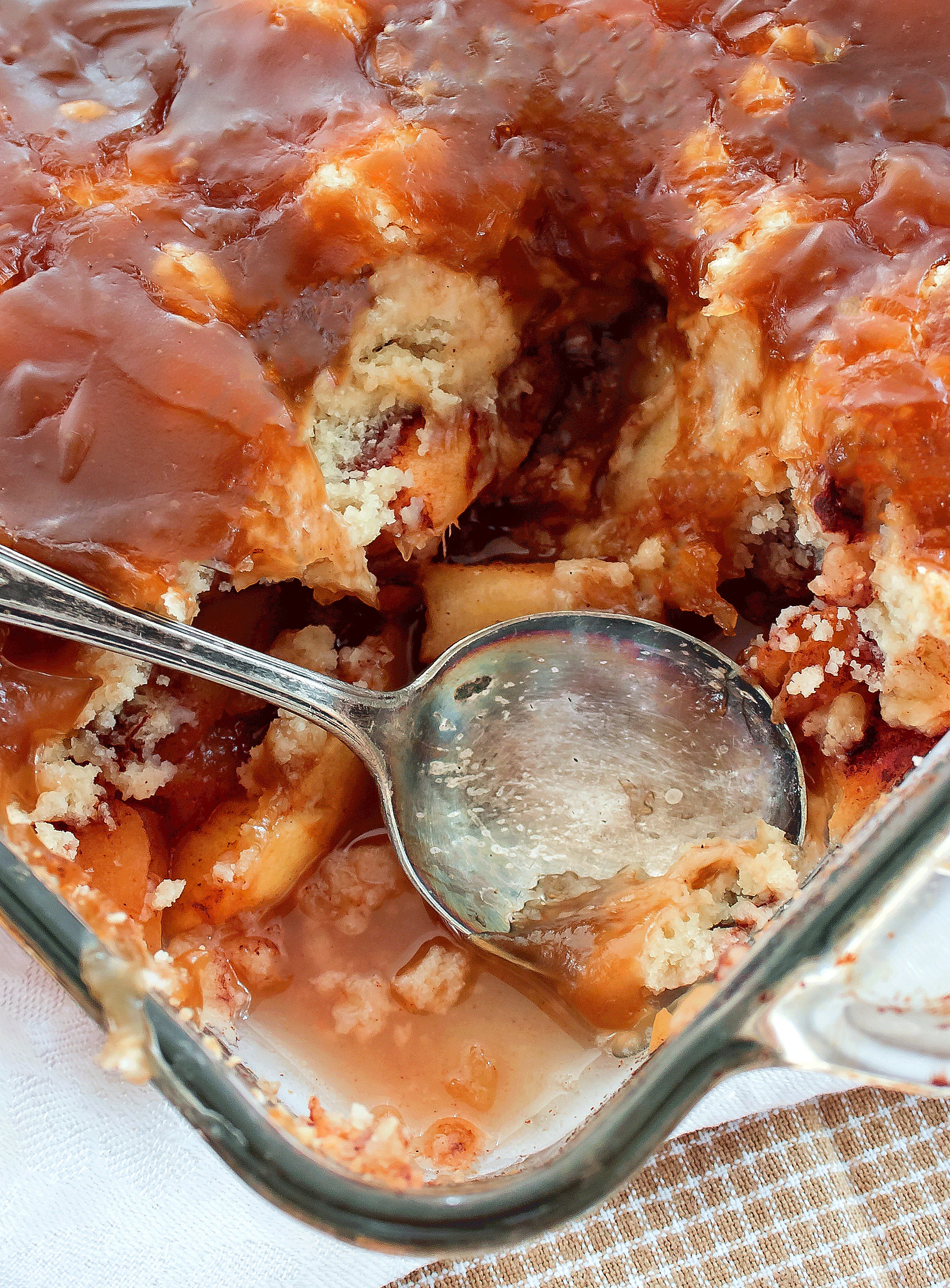 If you have as much patience as I do, you'll have the vanilla ice cream ready and a spoon in your hand. Apple Pan Dowdy,keep the recipe close by, you'll be making it a lot. ENJOY!
Apple Pan Dowdy
Ingredients
1 3/4

cups

Bisquick

divided

1

cup

brown sugar

1/2

Teaspoon

salt

1

Teaspoon

white vinegar

1

cup

water

1

Tablespoon

butter

softened

1

Teaspoon

vanilla

5

or 6 apples

use an apple good for baking, cored, peeled and sliced I used Gala apples

3/4

cup

cream
Cinnamon Sugar
2 1/2

Tablespoons

sugar

1/2

Tablespoon

cinnamon
Instructions
Preheat oven to 400 degrees. Butter an 8 inch square baking dish.
Start the Sauce
Combine 1/4 cup Bisquick, the brown sugar, salt, vinegar and water in a medium saucepan. Under low heat, cook and stir the ingredients until thick and clear about 10 minutes. Remove the pan from the heat and whisk in the butter and vanilla. Set aside.

Place the sliced apples into the buttered pan. Sprinkle the cinnamon sugar evenly over the apples.

In a large bowl, place the remaining 1 1/2 cups Bisquick and cream. Use a fork to combine the two. Drop the mixture over the apples evenly.

Pour the sauce over the Bisquick topping evenly. Bake in a preheat 400 degree oven for 30 to 40 minutes. Before removing from the oven, check to see if the apples are tender by sticking a fork down into the pan. If the apples are tender and cooked, remove from the oven to a cooling rack. Cool to warm and serve.
Cinnamon Sugar Directions
Place the sugar and cinnamon in a small bowl, stir to combine.
Notes
Apple Pan Dowdy is fantastic served warm with ice cream.
If you enjoyed this recipe, you may like these as well.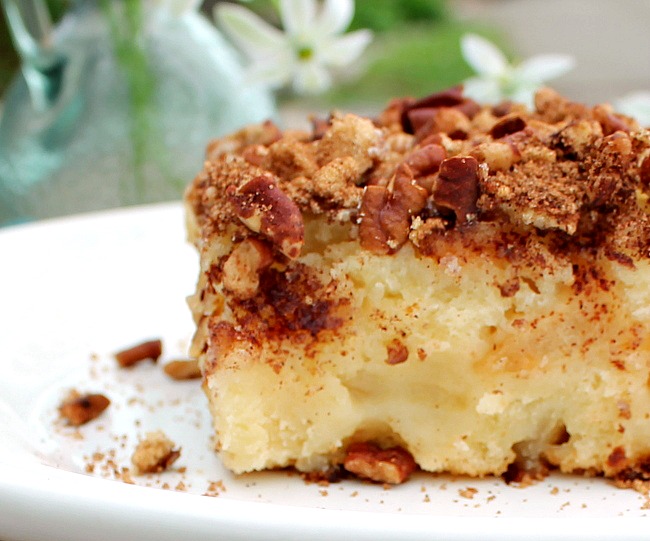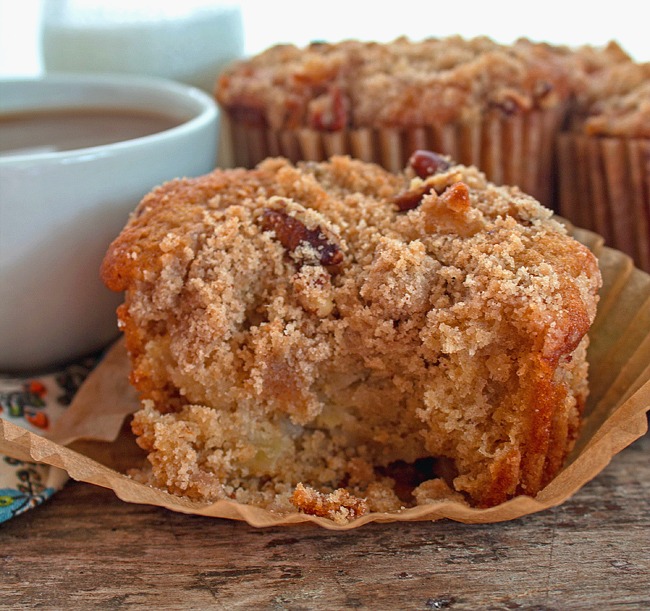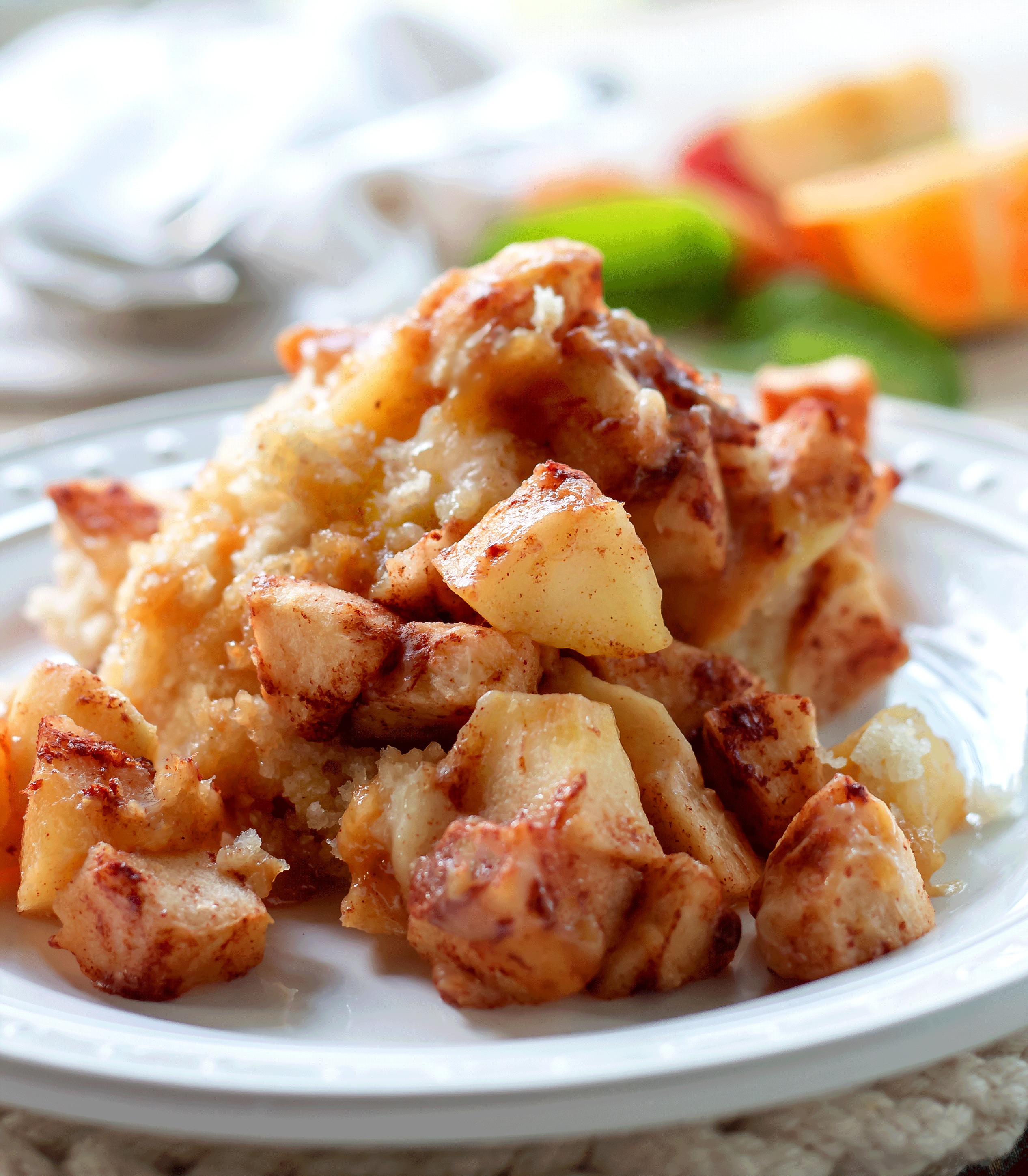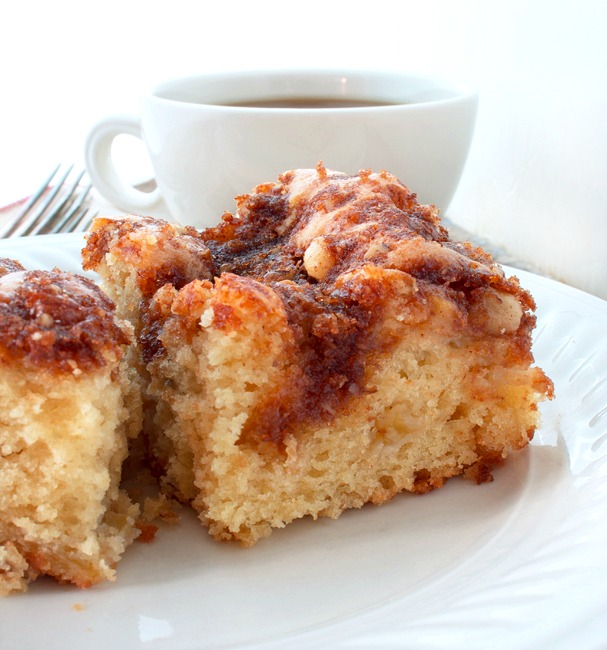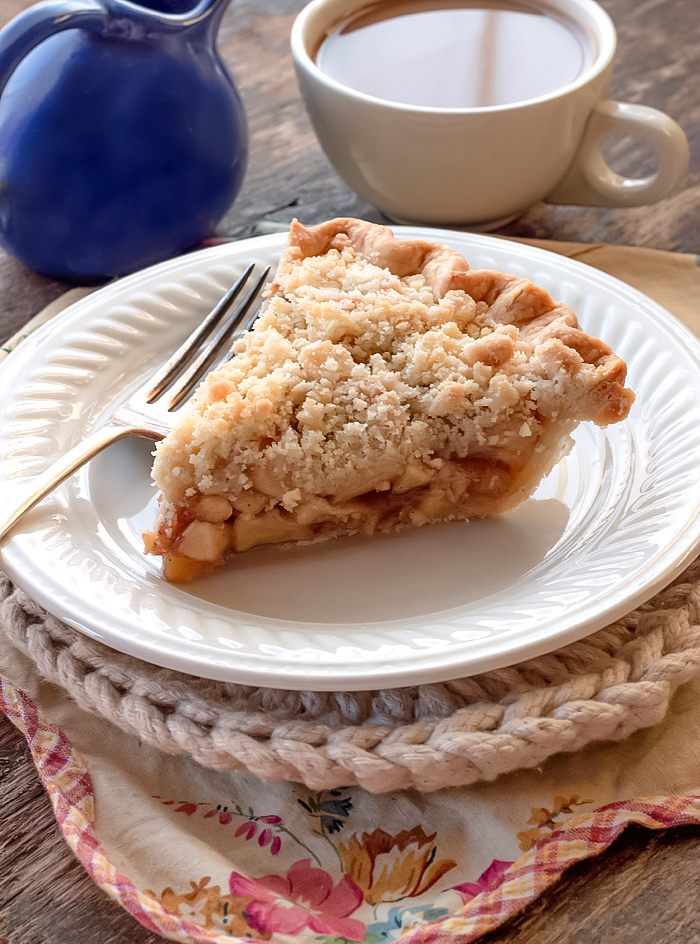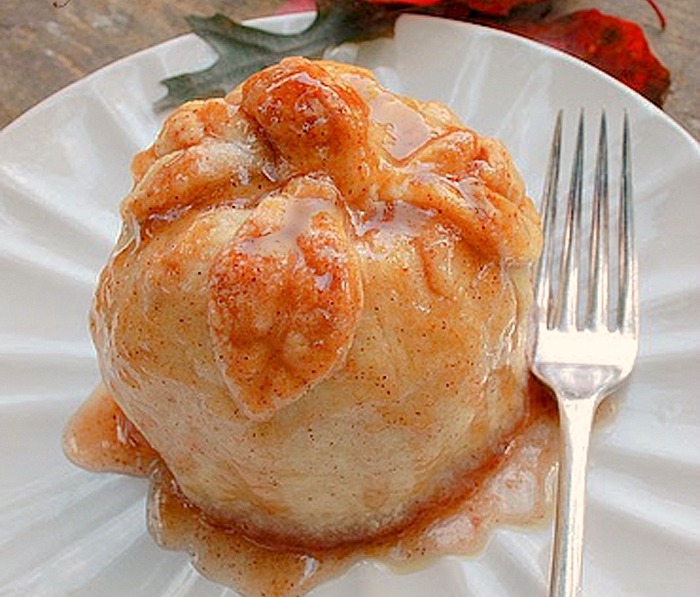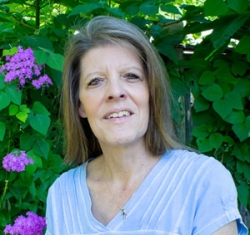 Latest posts by Mary Bostow
(see all)