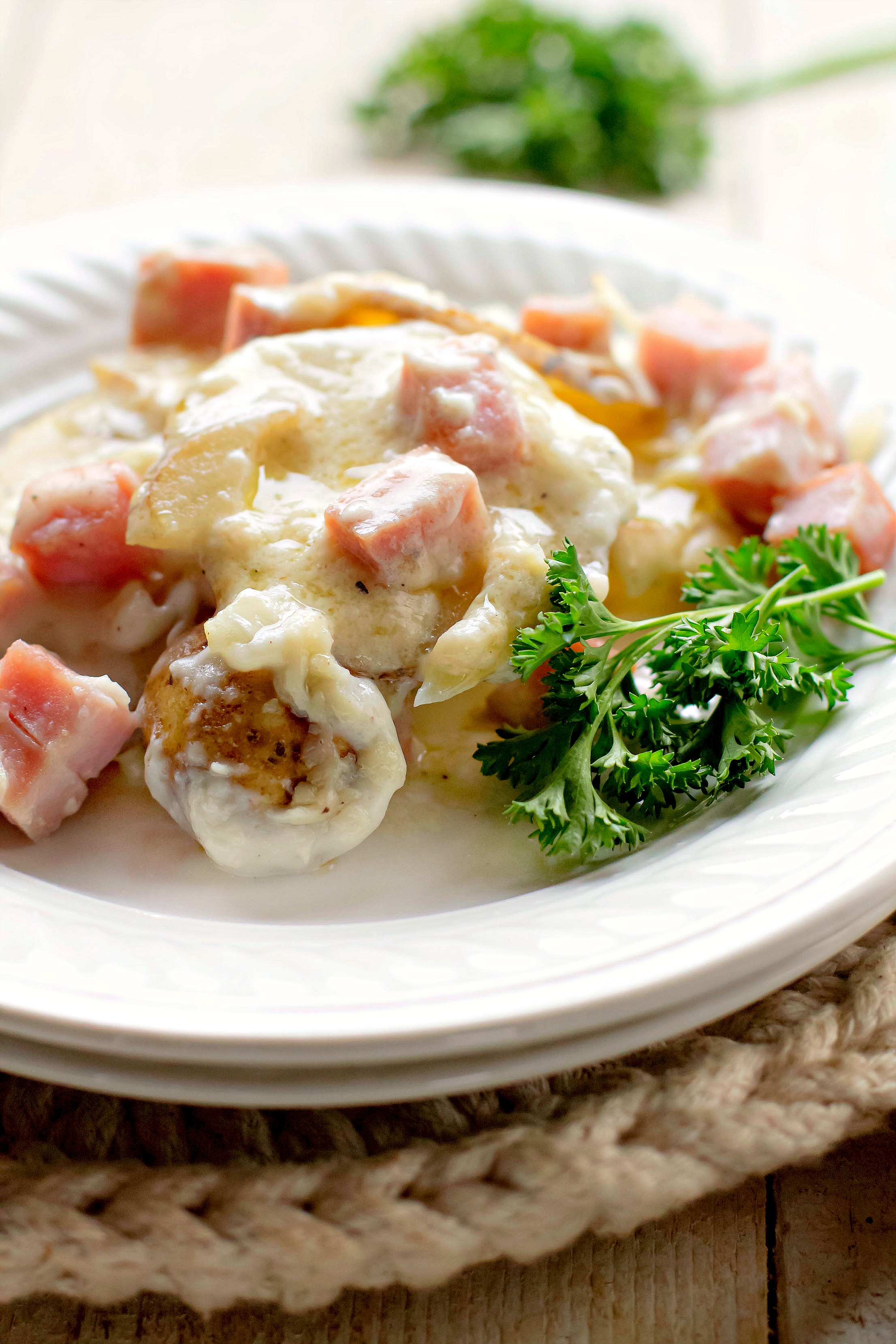 Ham and Scalloped Potato Casserole
Ham and Scalloped Potato Casserole – the addition of ham cubes in this delicious casserole makes it worthy to serve as a meal with a side vegetable.  It can also be served as a kicked up side dish to your entree. Either way, it's amazing!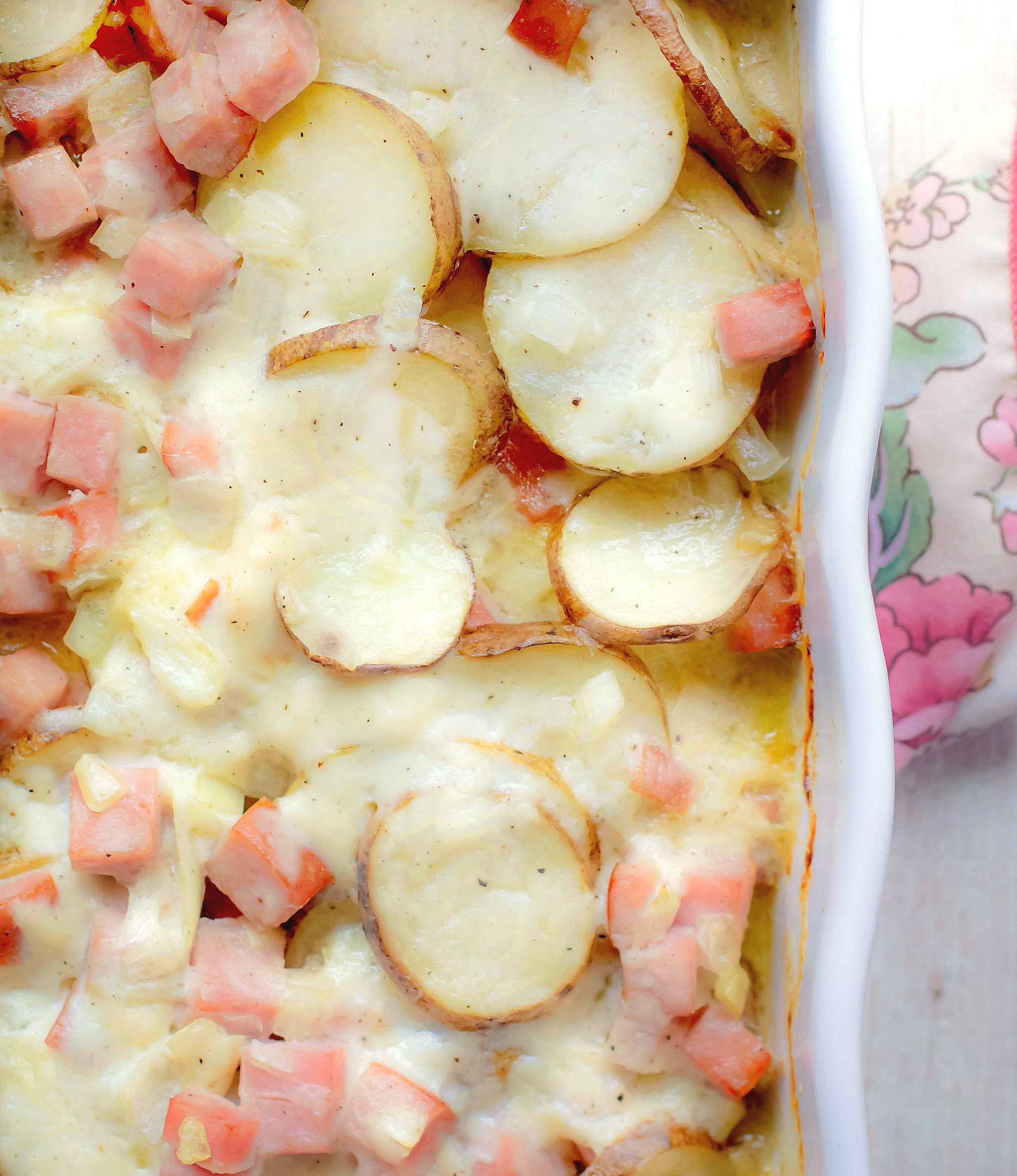 Scalloped Potatoes are comfort food in this house. Kicking them up a notch by adding ham cubes makes them that much more lovable by elevating them to entree instead of just using them as side dish.  I like that alot.
Let's talk about the recipe…
First…the ham I used was prepacked and can be found in your grocery stores refrigerated section, most likely where branded pre packaged lunch meats are.  I purchased two, eight ounce ham steaks which gave me the 16 ounces I needed for the recipe.  Take them out of their packages, cube them up and boom, your ham is ready.
I used russet potatoes for the recipe, you'll notice I didn't even bother to peel them.  You can if you want to, it just didn't seem necessary to me.  For you busy moms looking for shortcuts on prep time when you get home from work…
If you want the potatoes peeled for the recipe you can peel the potatoes and keep them whole ( without being sliced) in a bowl of cold water in the fridge during the day while you're at work.  Then ,slice them up right before making the casserole.  Resist the urge to go ahead and slice them up and place them in water in the fridge. Potatoes that are cut into small chunks or slices have a tendency to get water logged when kept in water for a long period.
If you've made homemade scalloped potatoes before ,most likely you made the sauce using a roux.  Roux…a fancy name for a very easy way to make homemade sauces. Whether it's a sauce for homemade macaroni and cheese or scalloped potatoes, you start with a roux.
The roux for this recipes uses butter and flour. The butter is melted in a saucepan, the flour is added and the two are whisked together and cooked until they boil. I've always let the butter and flour cook together for a minute or two to take the flour taste out.  The liquid (the milk in this recipe) is added slowly to the pan while you whisk, then cooked until it thickens. Spices or cheeses (if using) are added after it thickens.
Assembling the dish is easy, you know how this goes. Grease a 13×9 inch baking pan or casserole dish and layer the ingredients. The hard part is waiting for this creamy, delicious, comfort food to come out of the oven.  Ham and Scalloped Potato Casserole, it's what's for dinner, ENJOY!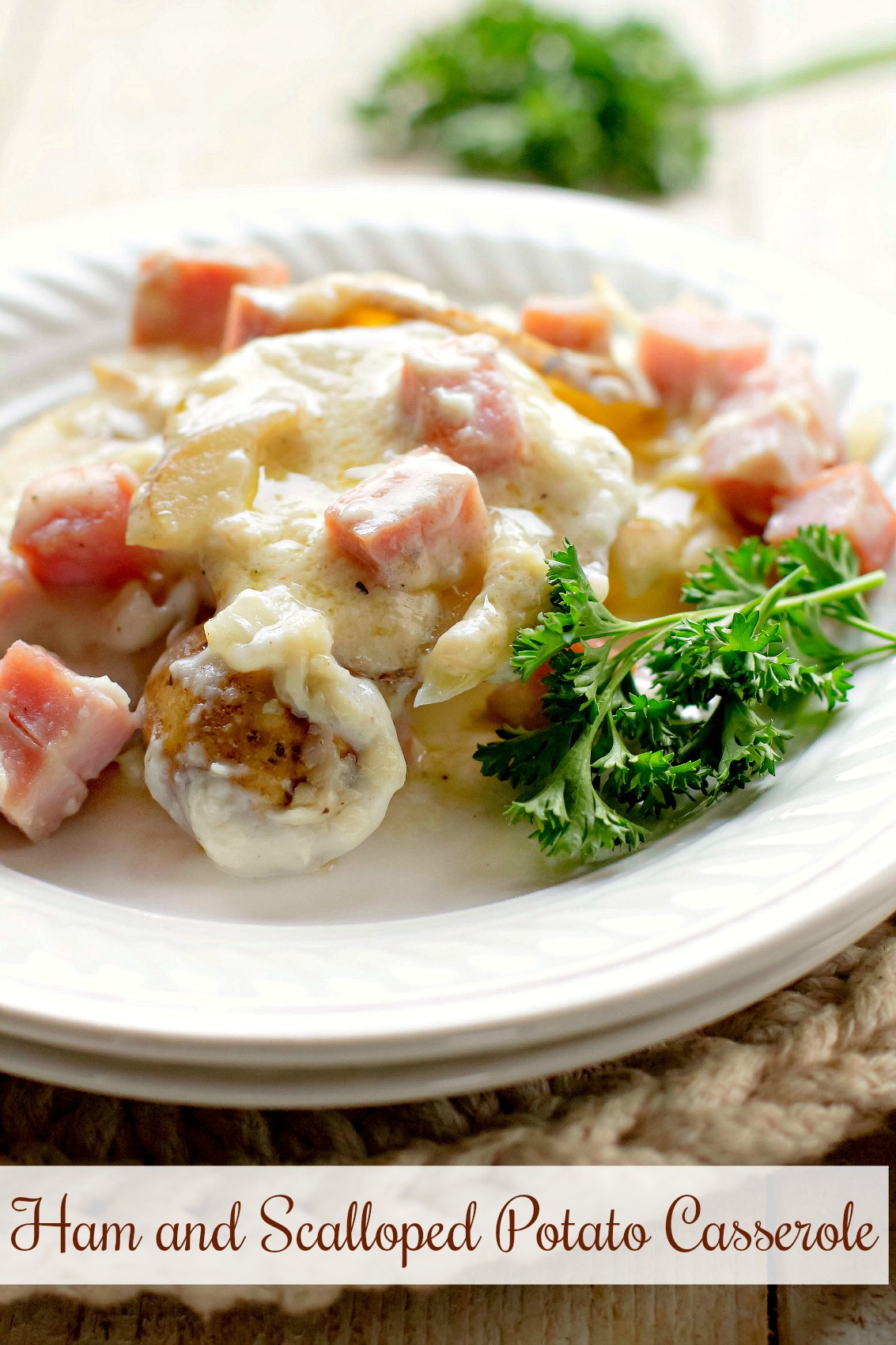 PIN IT FOR LATER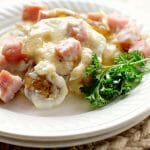 Ham and Scalloped Potato Casserole
Ingredients
16

oz

cooked ham, cubed

7

cups

thinly sliced russet potatoes

1

medium onion,diced

1

Teaspoon

Kosher salt

1/2

Teaspoon

black pepper

1/4

Teaspoon

garlic powder

8

Tablespoons

butter, separated

1/4

cup

all purpose flour

3

cups

milk
Instructions
To Make The Sauce:
Melt 4 Tablespoons butter in a medium saucepan. Add the flour, whisk to combine thoroughly. Cook the mixture until it bubbles, after it bubbles, let it cook one more minute to eliminate the flour taste. Slowly whisk 3 cups of milk into the pot. Add the salt , pepper and garlic powder.. Cook 3 - 4 minutes until the mixture thickens. Remove from the heat and set aside.

Combine the potatoes,onion and ham cubes in a large bowl, toss gently to combine. Oil an 9x13 inch baking dish. Place half the potato mixture into the pan, pour half the sauce over the potatoes evenly. Layer the remaining potato mixture over the sauce and top with the remaining sauce. Dot the casserole with the remaining 4 Tablespoons of butter cut into cubes. Bake at 375 degrees covered with foil for 60 minutes. Uncover the casserole and bake an additional 20 minutes until the casserole is bubbly and potatoes are fork tender. Serve immediately.
If you enjoyed this recipe, you may like these as well.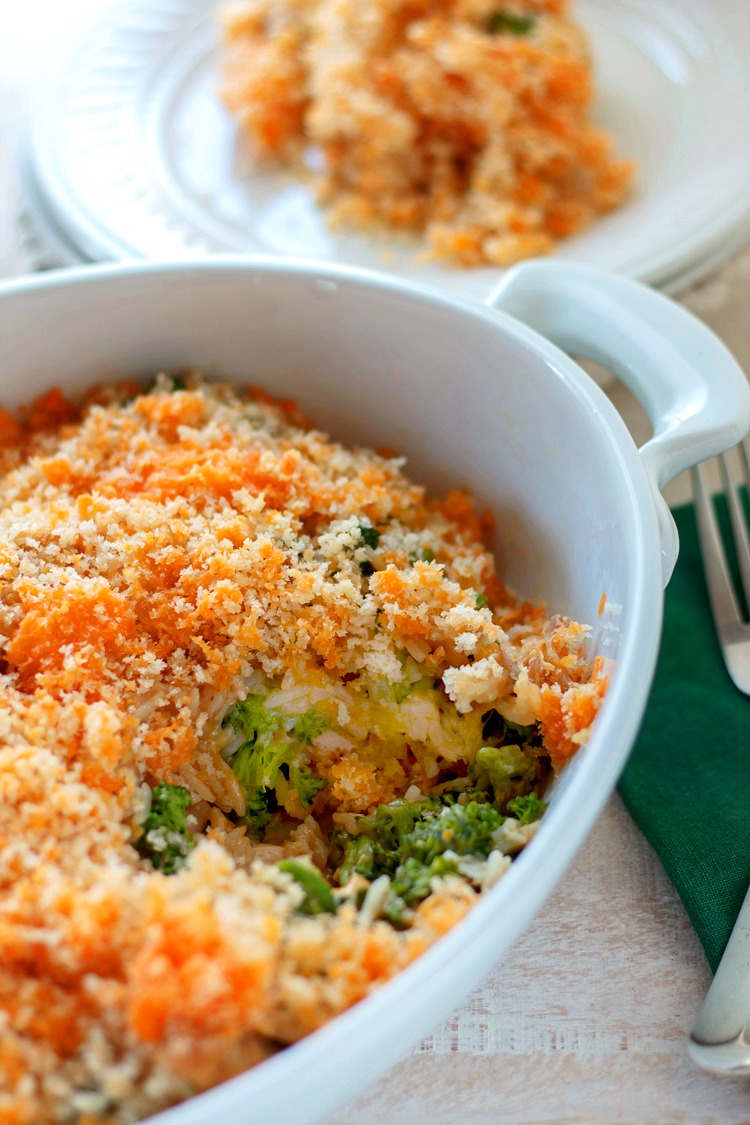 Rotisserie Chicken Broccoli Rice Casserole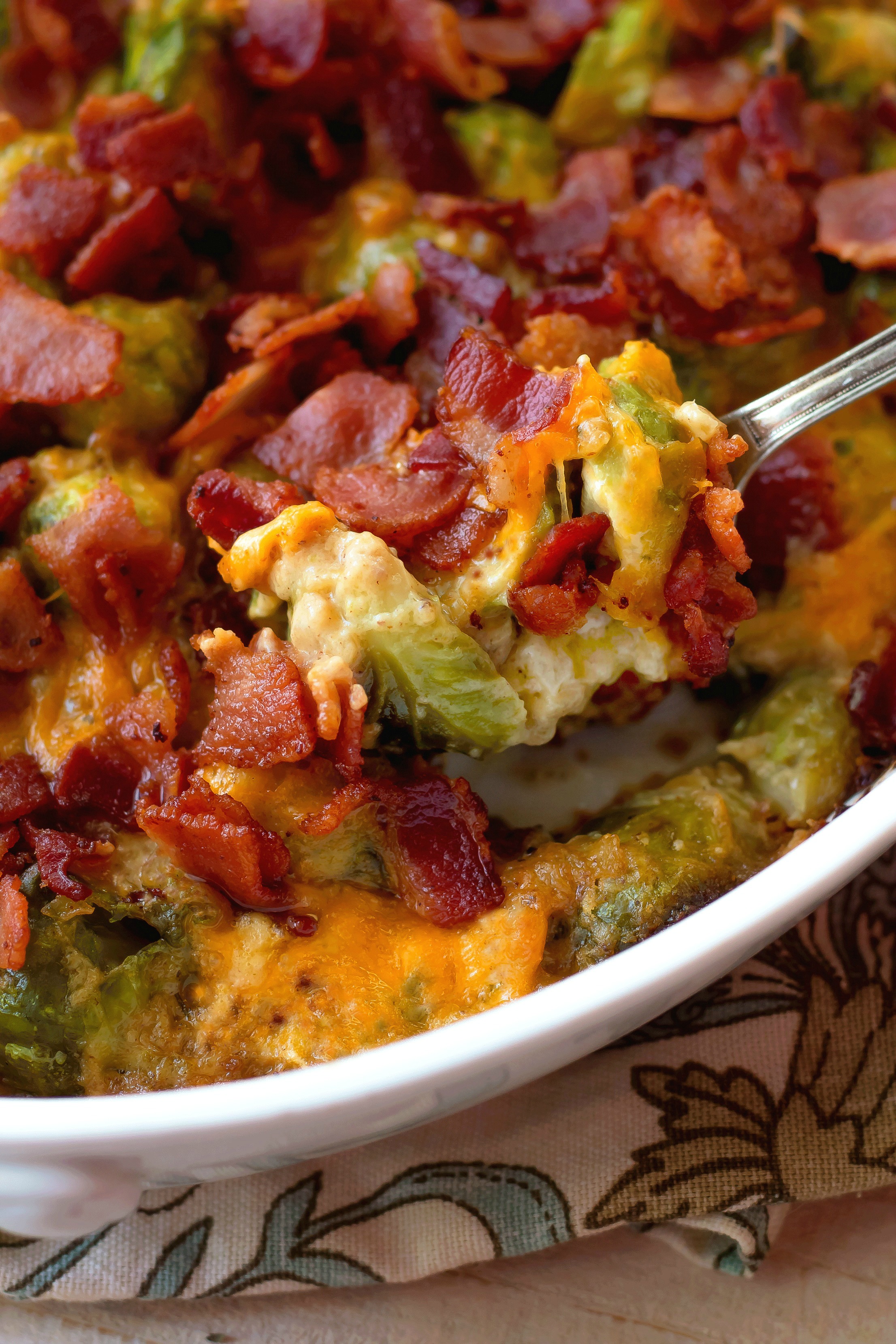 Cheesy Bacon Brussel Sprouts Casserole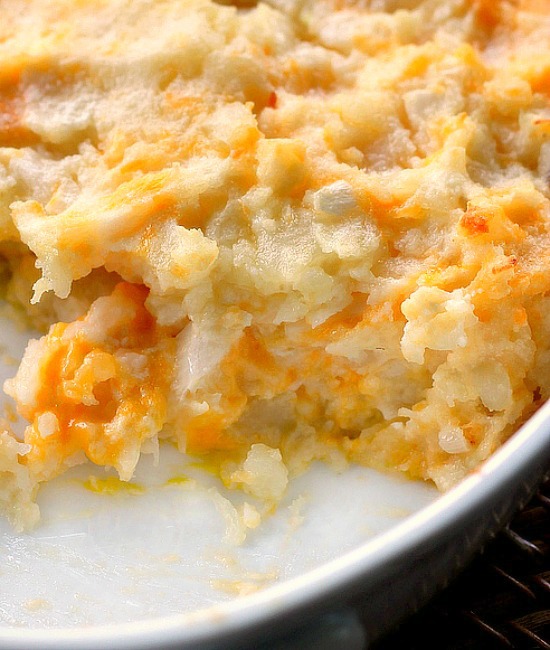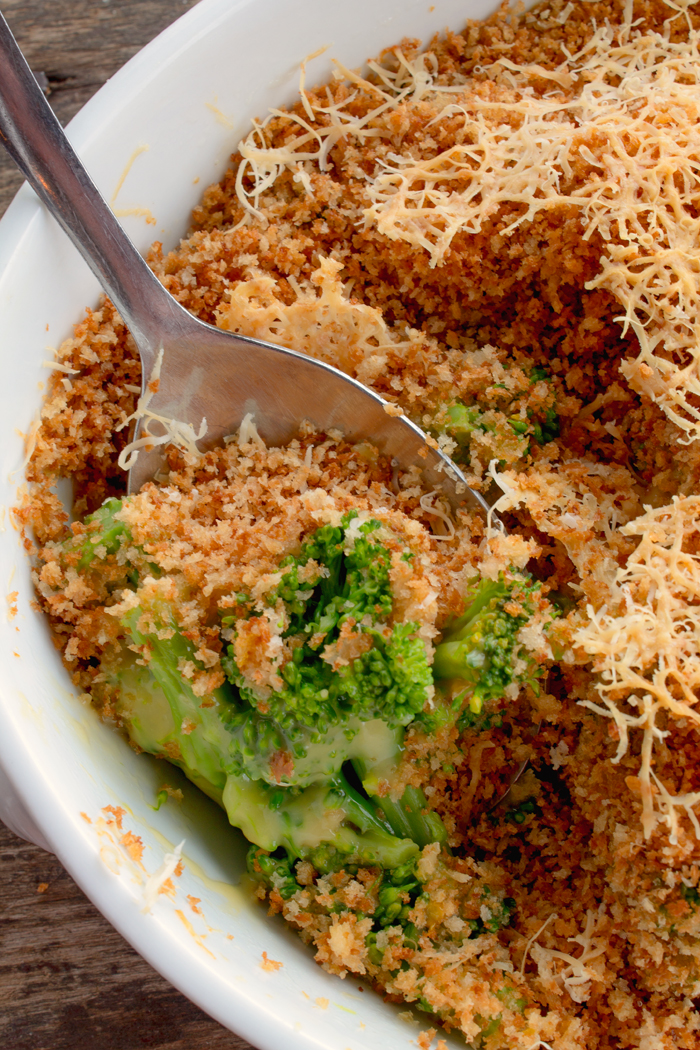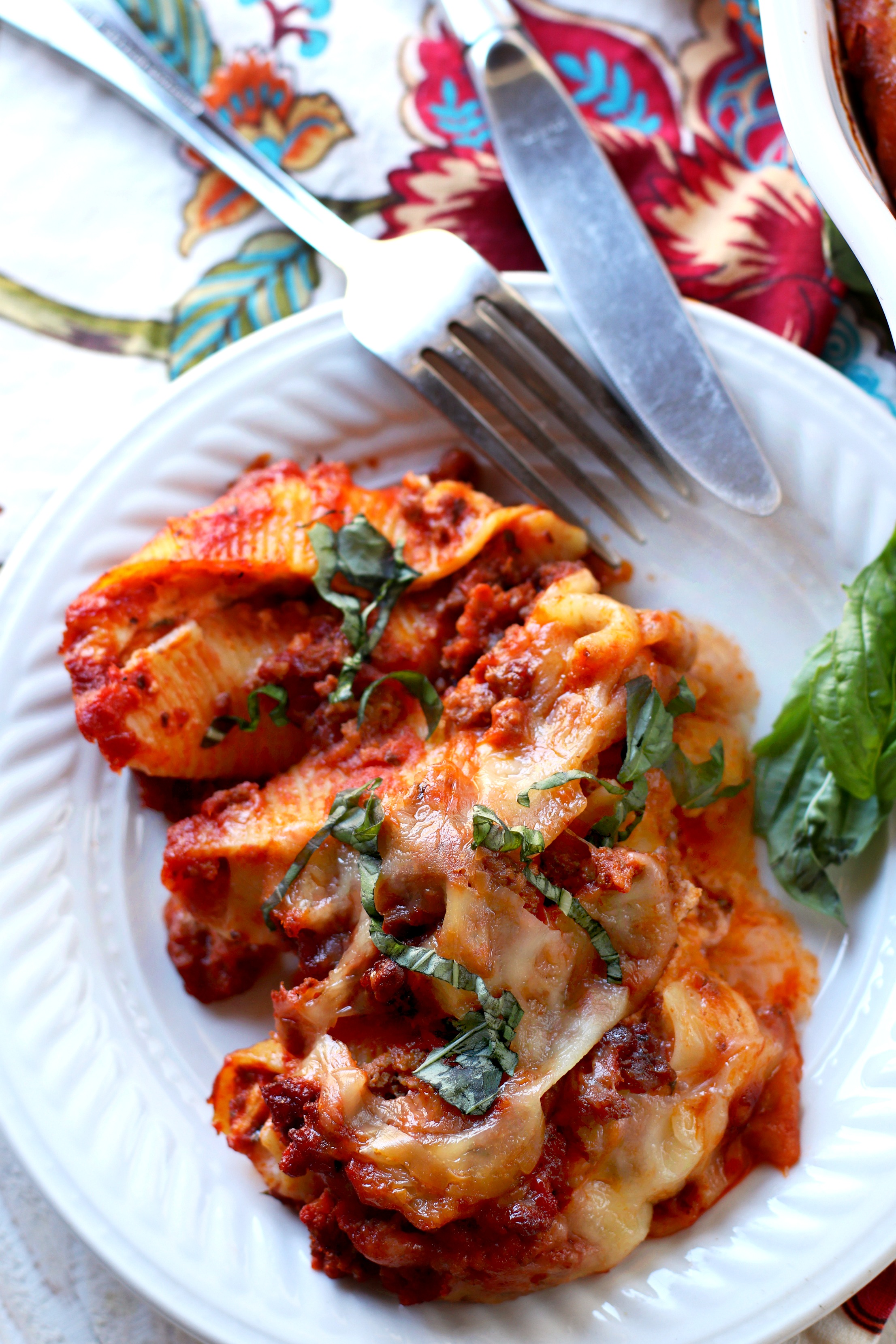 Stuffed Ricotta Shells with Meat Sauce
Looking for more casserole recipes? Try these from other bloggers.
One Pot Perogie Casserole Bake
Slow Cooker Breakfast Casserole