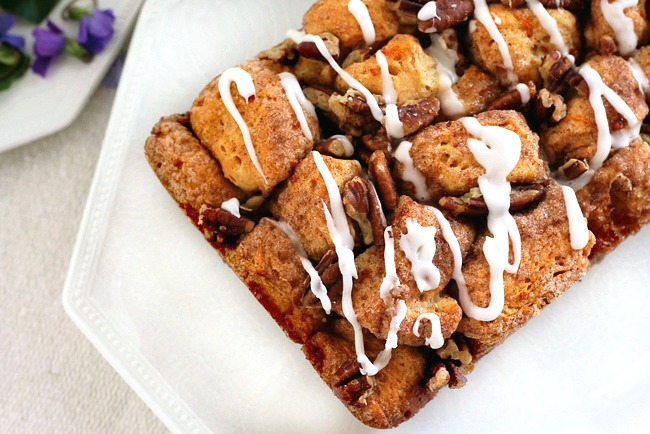 Cinnamon Pull Apart Loaf is one of those very easy recipes that gives you great results. And don't we love that. This is the first Pull Apart Loaf I've ever made, thankfully it was made very easy by using a tube of refrigerated biscuits.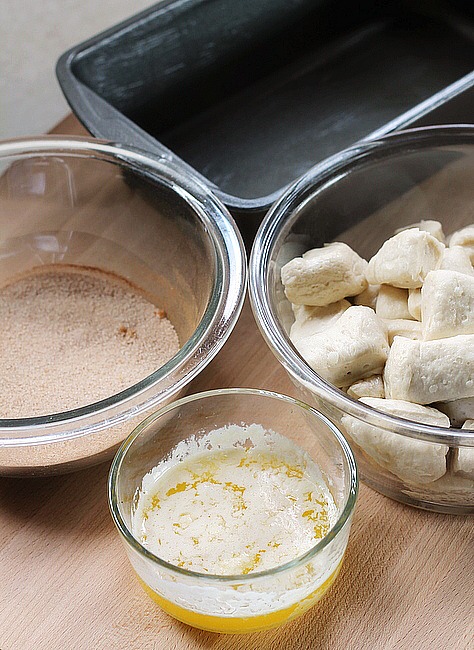 All you need to make this loaf is an eight inch loaf pan, melted butter, a cinnamon/ sugar mixture and a tube of biscuits. I decided to add my own touch to the recipe and used some grated orange zest and pecans to the loaf. I topped it with a simple powdered sugar glaze.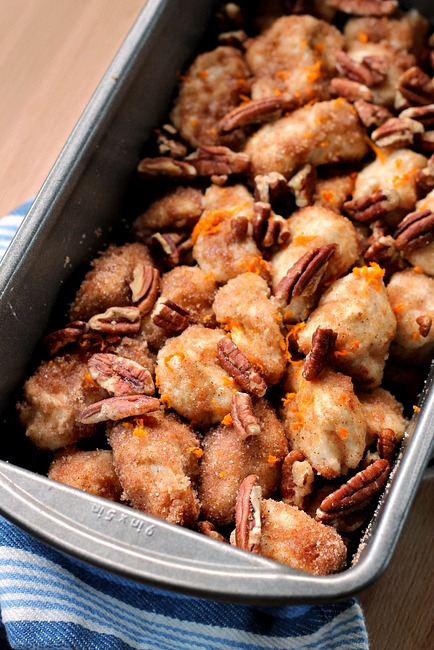 After opening the tube of biscuits, separate them into 8 individual biscuits. Cut each biscuit into 6 pieces. Dip each piece into the melted butter then roll into the cinnamon/sugar mixture. Arrange them in a greased 8 inch loaf pan. Please don't use a dark pan to make the loaf, they always bake quicker because of the dark color which might make your biscuits cook sooner and burn. I threw away all my dark pans a few years ago and only use aluminum now. I sprinkled the zest and chopped pecans over the biscuits and baked them at 350 degrees for about 25 minutes.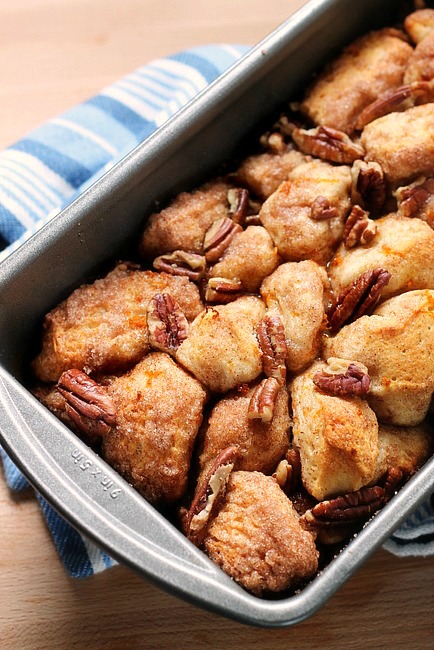 They looked so good after they were baked! And I just love the aroma of cinnamon baking. I let the biscuits cool a couple minutes then ran a knife around the edges to loosen them. I flipped them onto a platter and drizzled the glaze over top.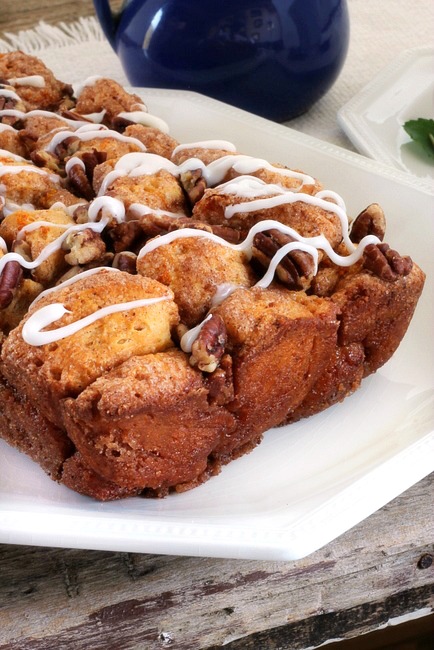 Warm biscuits with cinnamon/sugar, orange zest and pecans…these were so easy and good! Enjoy!
Cinnamon Pull Apart Loaf
Ingredients
2 1/2

Teaspoons

cinnamon

1/3

cup

melted butter

1/2

cup

white sugar

1

Tube Grands Refrigerated Biscuits

8 count

2

Teaspoons

grated orange zest

optional

1/2

cup

chopped pecans

optional

Glaze

1/2

cup

powdered sugar

2 - 3

Tablespoons

milk
Instructions
Separate the dough into 8 individual biscuits. Cut each biscuit into 6 pieces. Dip each piece into the melted butter then roll in the cinnamon - sugar mixture. Arrange them into the bottom of an 8 inch loaf pan. Sprinkle the orange zest and chopped pecans on top of the biscuits. Bake at 350 degrees for 25 - 30 minutes or until done. Cool 2 minutes in the pan, run a knife around the edges of the pan and transfer to a serving plate.
For the Glaze
Mix the powdered sugar with the milk in a small bowl, whisking together until well incorporated and you have a drizzling consistence. Drizzle over warm loaf.
If you enjoyed this recipe, you may like these as well.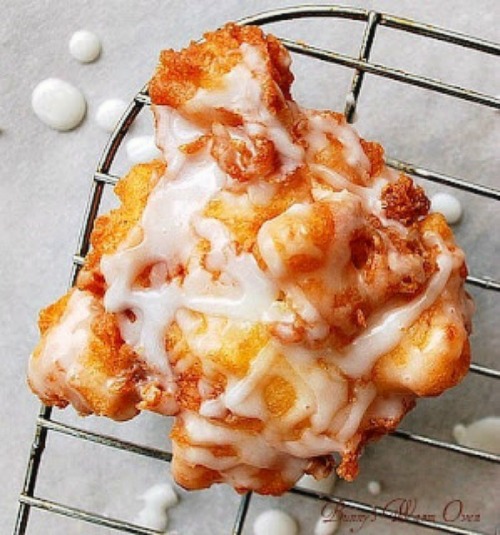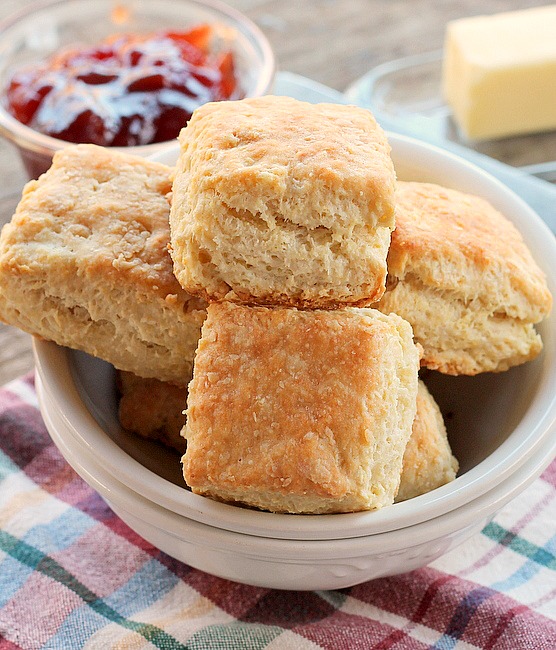 Cream Cheese Buttermilk Biscuits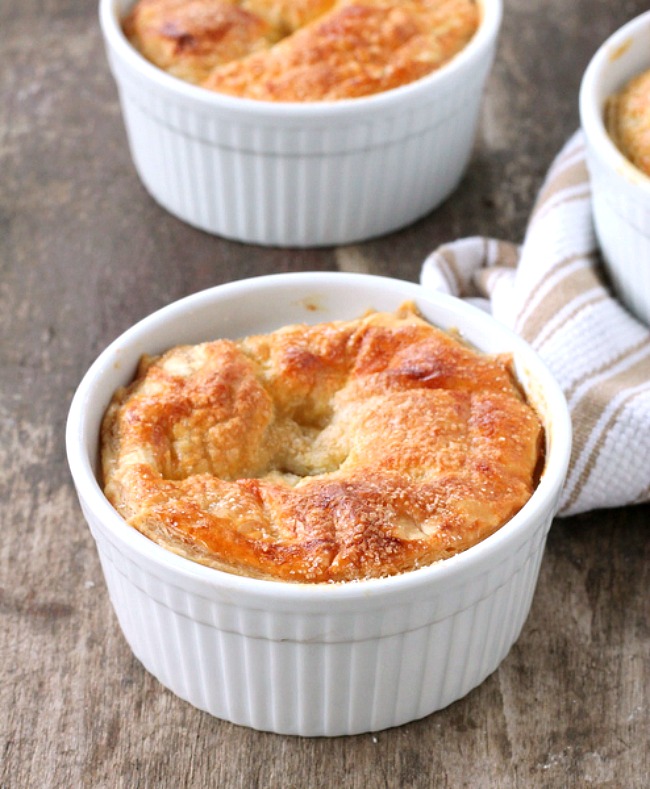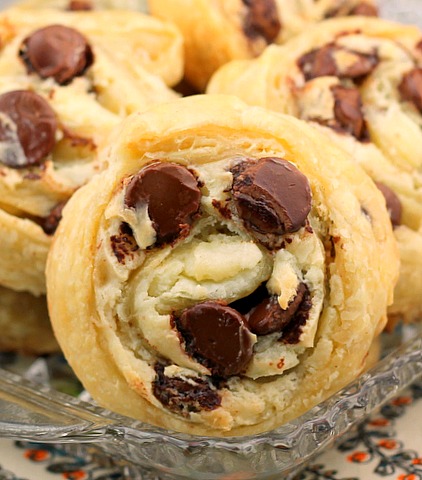 Chocolate Chip Cream Cheese Puff Pastry Cookies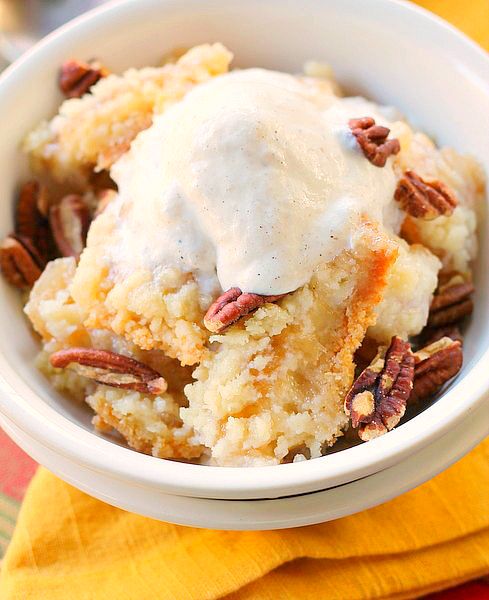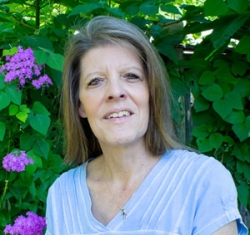 My children are grown now and I'm a Gramma .I live along the Kentucky River with my husband Paul.I hope you visit Bunny's Warm Oven and take with you some tasty recipes that catch your eye. I also hope that you will make them and share.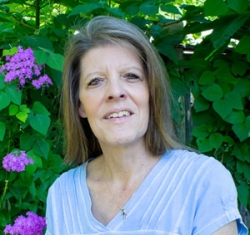 Latest posts by Mary Bostow (see all)