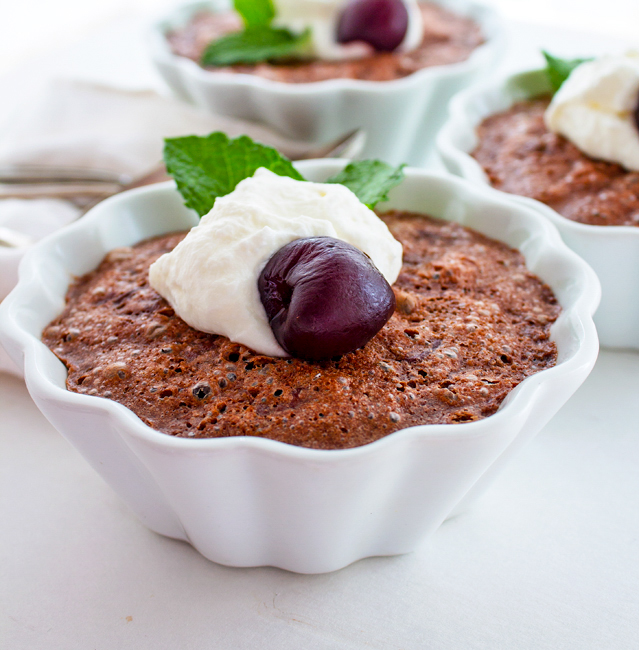 Chocolate Fudge Pots
Chocolate Fudge Pots…The crispy top layer hides a fudgy pecan ladened filling that will satisfy any chocolate craving!
This delicious chocolate dessert comes together so quickly, you don't even need a mixer to make it.  After you whisk the ingredients together and fill your buttered ramekins with the batter you'll bake them in a water bath.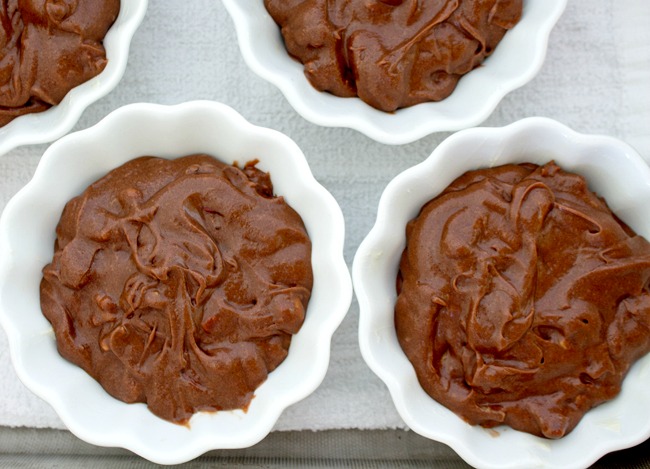 Baking in a water bath…
Use a baking pan that will hold your ramekins nicely without them touching each other.  For me, that was a 13×9 inch baking pan.  Before you place the ramekins in the pan, line the bottom of it with a kitchen towel.
The towel will help the ramekins sit in place as you add boiling water to the pan. Without the towel, the ramekins may move in the pan as your adding the water.
Please don't make the mistake of thinking you can use hot tap water.  The water needs to be boiled on the stove, then carefully poured into the baking pan until it's halfway up the ramekins.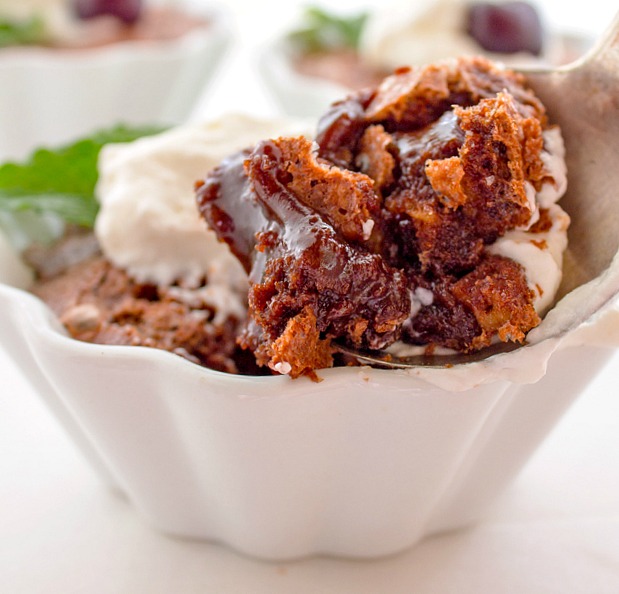 Chocolate Fudge Pots with whipped cream or ice cream for a decadent fudgy chocolate treat!!
Chocolate Fudge Pots
Ingredients
1/3

cup

butter

melted

3

Tablespoons

cocoa powder

2

eggs

slightly beaten

1

cup

sugar

3

Tablespoons

flour

1/2

Teaspoon

vanilla

1

cup

chopped pecans

or the nut of your choice

whipped cream for garnish
Instructions
Preheat oven to 325 degrees. Butter 4 eight ounce ramekins.

Place the melted butter and cocoa in a medium size bowl. Whisk to thoroughly combine. Whisk in the eggs,sugar,flour and vanilla. Stir in the pecans.

Line a baking pan big enough to hold the ramekins with a cloth towel. Place the ramekins on top of the towel. (The towel helps the ramekins to stay in place when you add the boiling water to the pan.)

Place boiled water ( don't use hot tap water, boil the water ) into the pan so it comes half way up the ramekins. Place the baking pan in the oven, bake for 45 minutes or until the pots have a crusted top and are soft in the middle. Remove from the oven, serve warm or cold with whipped cream or ice cream for a fudgy chocolate treat.
 If you enjoyed this recipe, you may like these as well.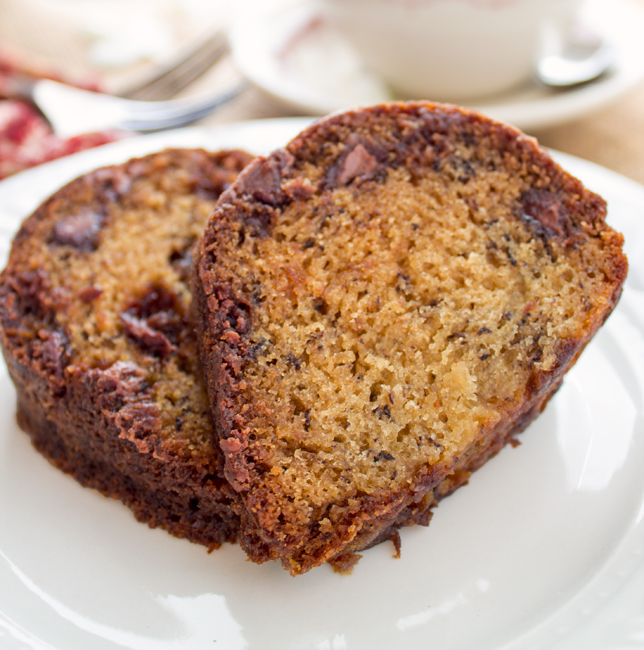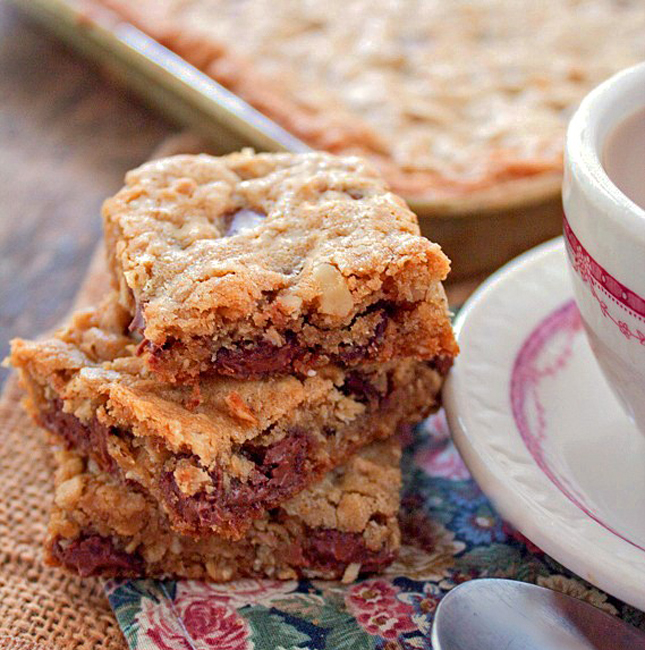 Oatmeal Chocolate Chip Walnut Bars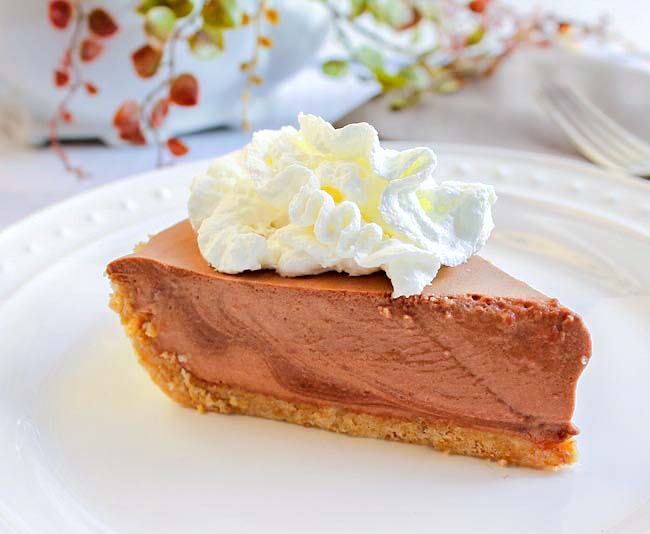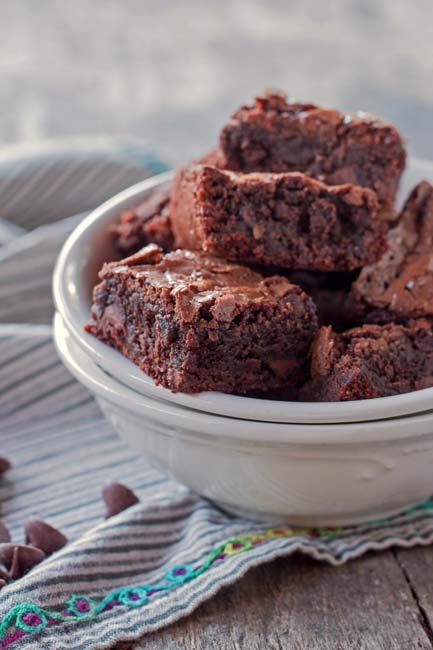 I AM ALWAYS LOOKING TO INTRODUCE PRODUCTS TO OTHERS, BUT I ONLY PROMOTE PRODUCTS THAT I HIGHLY RECOMMEND. CHECK OUT MY RECOMMENDED PRODUCT:
SHOPPING SOON?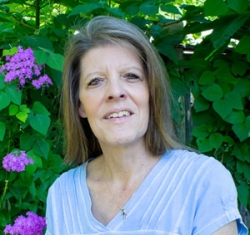 My children are grown now and I'm a Gramma .I live along the Kentucky River with my husband Paul.I hope you visit Bunny's Warm Oven and take with you some tasty recipes that catch your eye. I also hope that you will make them and share.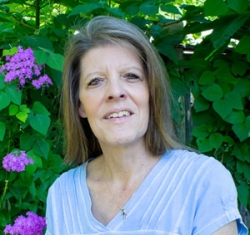 Latest posts by Mary Bostow (see all)