Mandarin Orange Dessert -A delicious, easy orange flavored dessert with a sweet and salty edge to it. An easy treat for any holiday gathering you want to celebrate.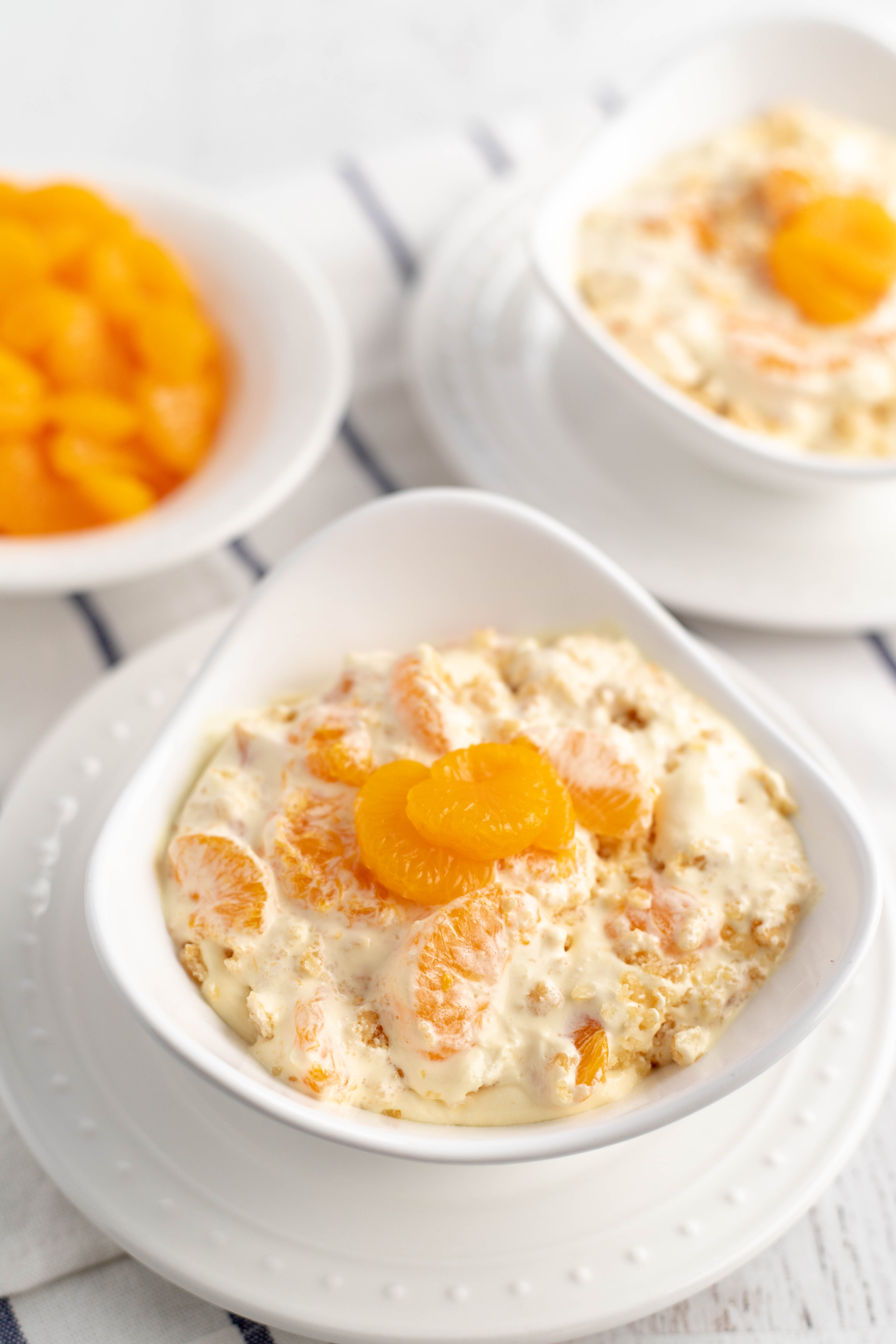 The first time I had Mandarin Orange Dessert I was at a family gathering, Paul's daughter Ciara made it. It was delicious! The bottom layer is made of Ritz Crackers mixed with butter and sugar. The filling is a combination of Cool Whip, sweetened condensed milk, mandarin oranges and thawed frozen orange juice. It was that sweet and salty combination that hooked me. Light, fluffy and cool with a nice orange flavor…and that slightly sweet and salty buttery cracker crunch. It was perfect, and as I soon found out, very easy to make. I could not wait to make this orange dessert.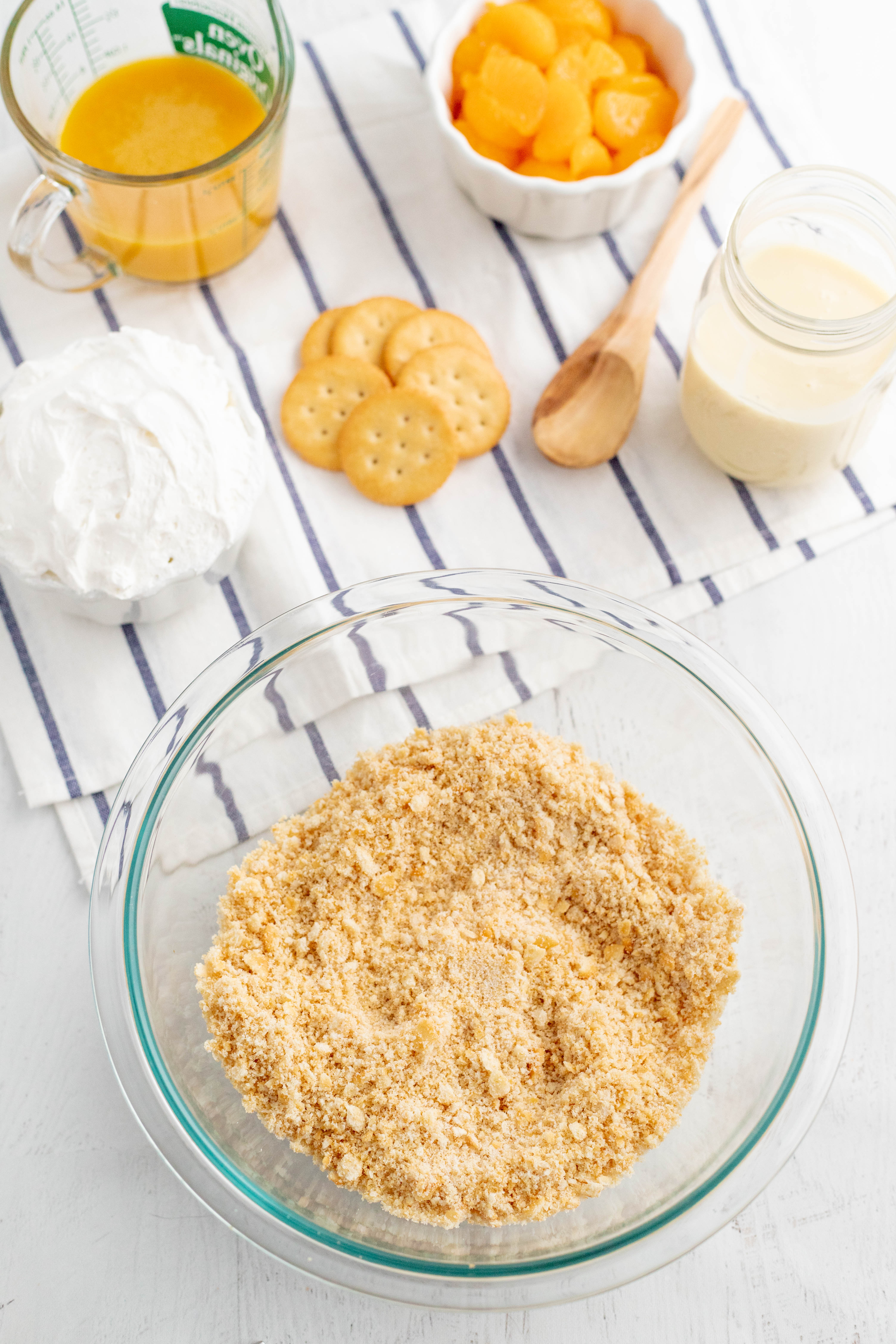 This delicious dessert starts out by crushing 60 Ritz Cracker type crackers into crumbs. Just in case you're wondering, 60 crackers is 2 sleeves of crackers. That'll save you from having to count out crackers for the dessert. You don't actually have to use the Ritz cracker brand, just that type of cracker.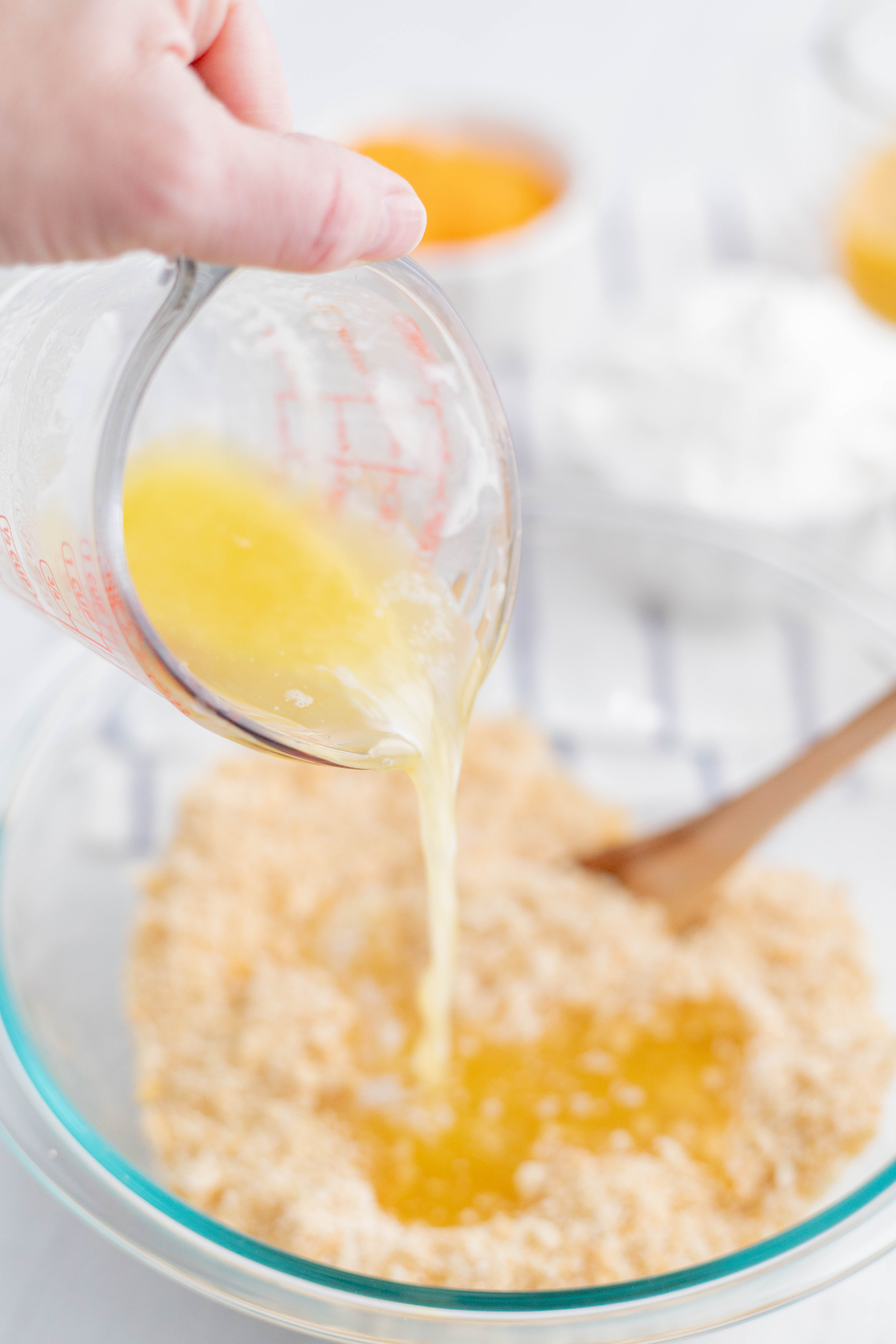 Directions for this amazing orange dessert
First, melt one stick of butter over medium heat on the stove (or use the microwave if you prefer) and pour it over the crushed crackers. Add
1/4 cup
sugar to the bowl of crushed crackers and mix everything together. Reserve a 1/4 cup of cracker crumbs to use as a garnish for the dessert, set it aside for now.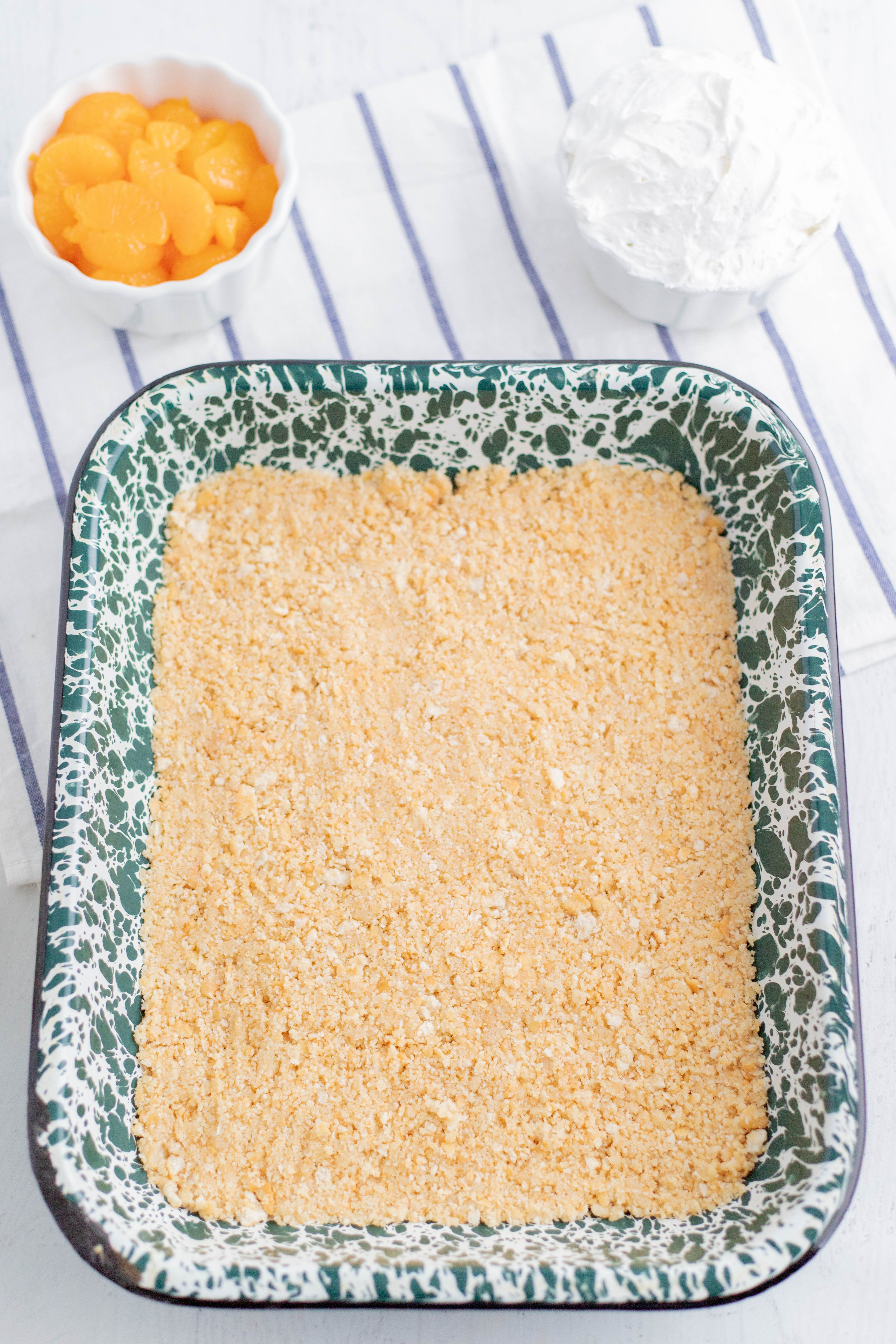 Press the remaining cracker crumbs onto the bottom of an ungreased
13×9 inch pan
.
Place the thawed six-ounce can unsweeten orange juice and one can of sweetened condensed milk into a
large bowl
.
Whisk
the ingredients together until well blended.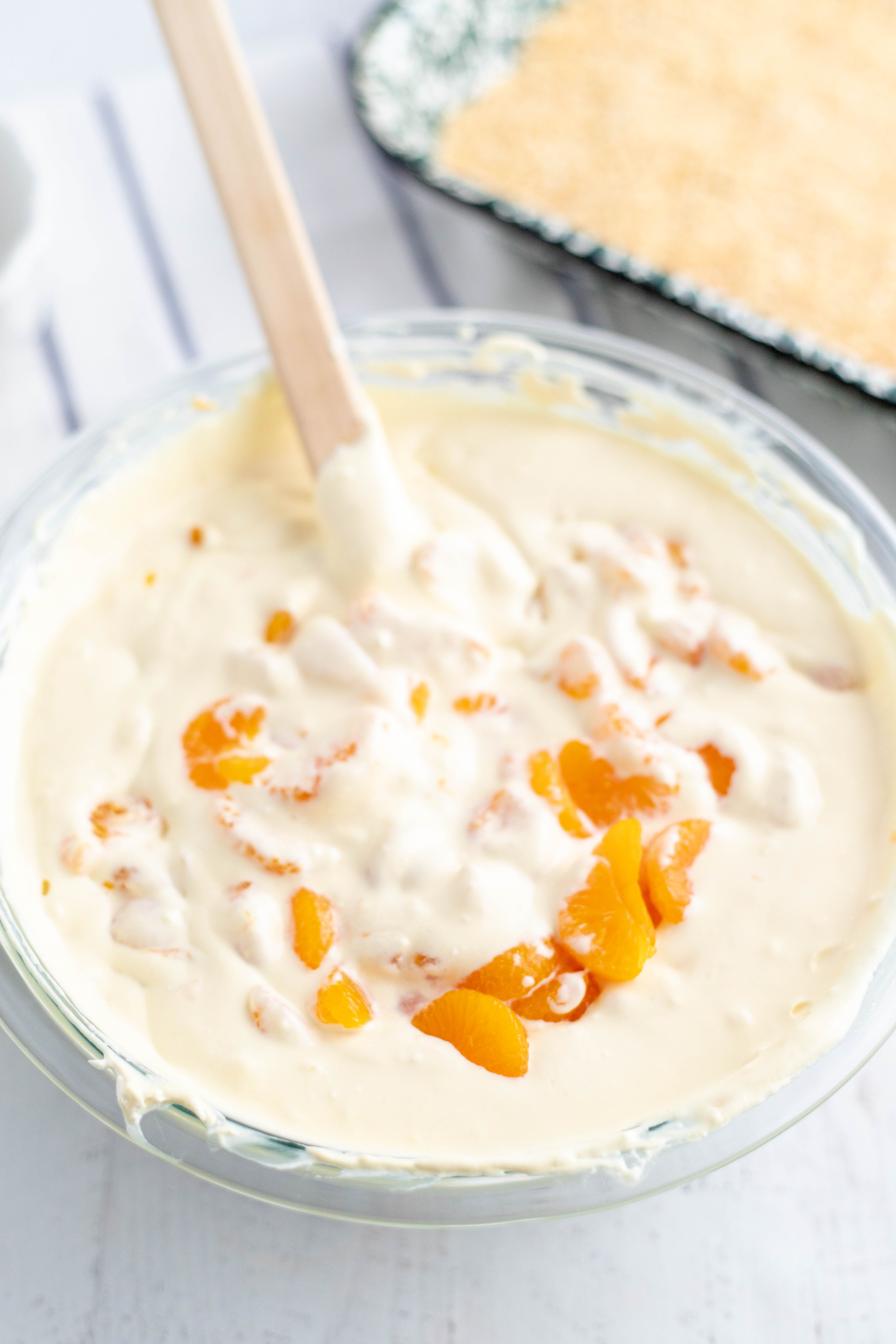 Fold the Cool Whip and drained mandarin oranges into the condensed milk/orange juice mixture. Pour the whole bowl of ingredients over the cracker crumbs in the pan.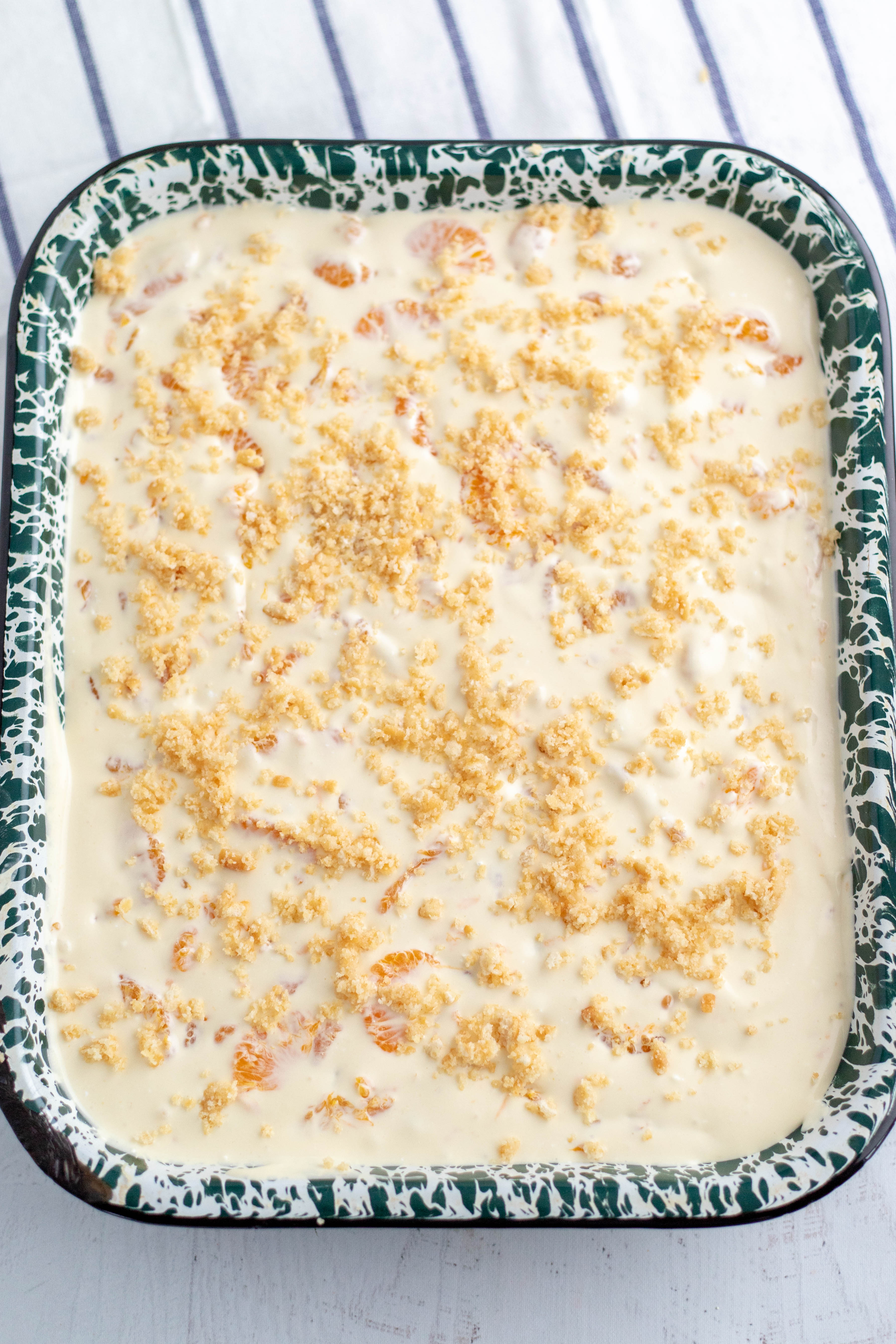 Sprinkle the top of the dessert with the reserved 1/4 cup cracker crumbs. Refrigerate the dessert until your ready to serve it.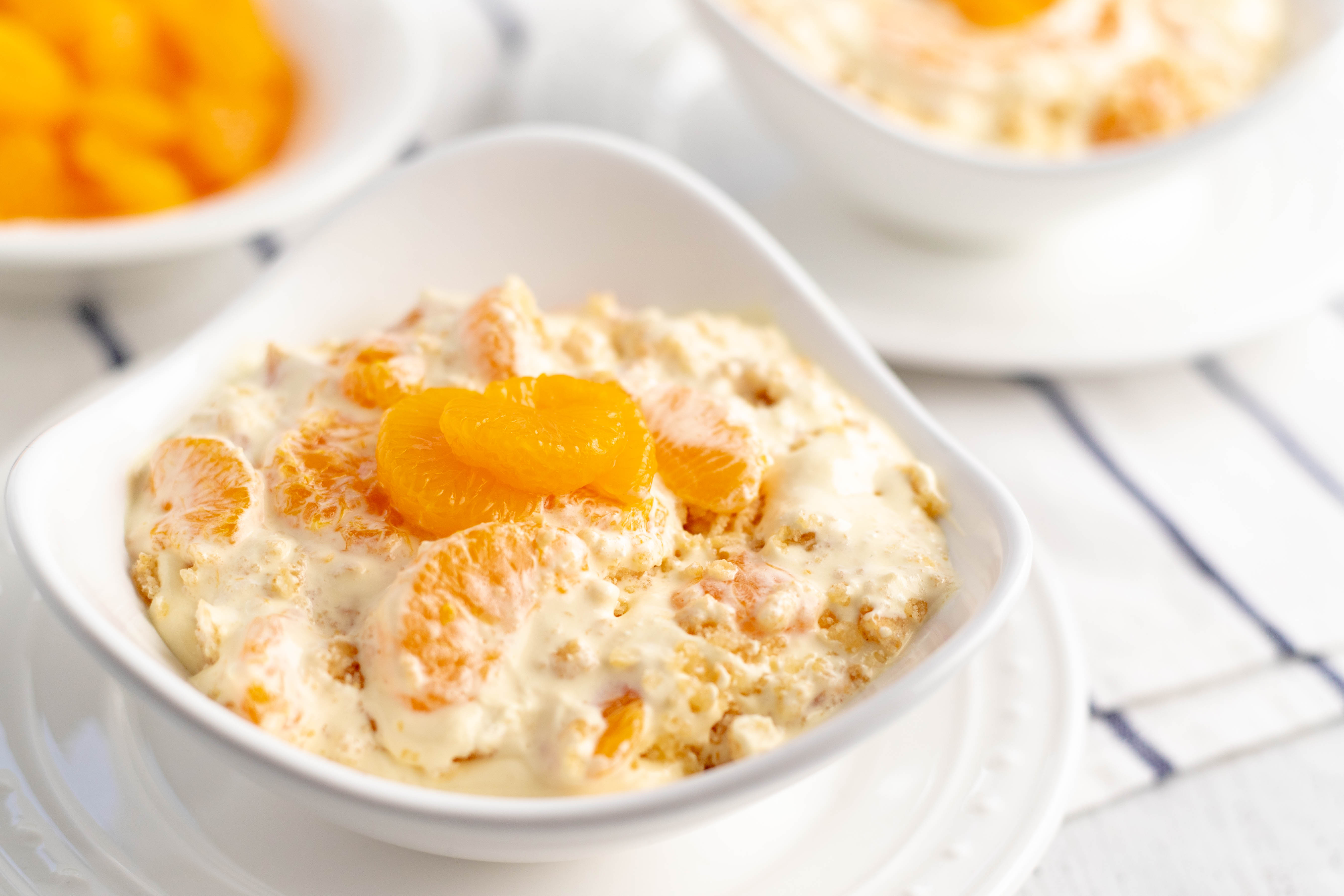 Mandarin Orange Dessert is an easy to make dessert fit for any time of the year. Perfect for Thanksgiving, Christmas and New Year celebrations and football parties. It's easy and quick to put together for summer holidays as a cool and creamy dessert for picnics, bbq's and summer holiday celebrations. You can't go wrong with this orange dessert kids, Enjoy!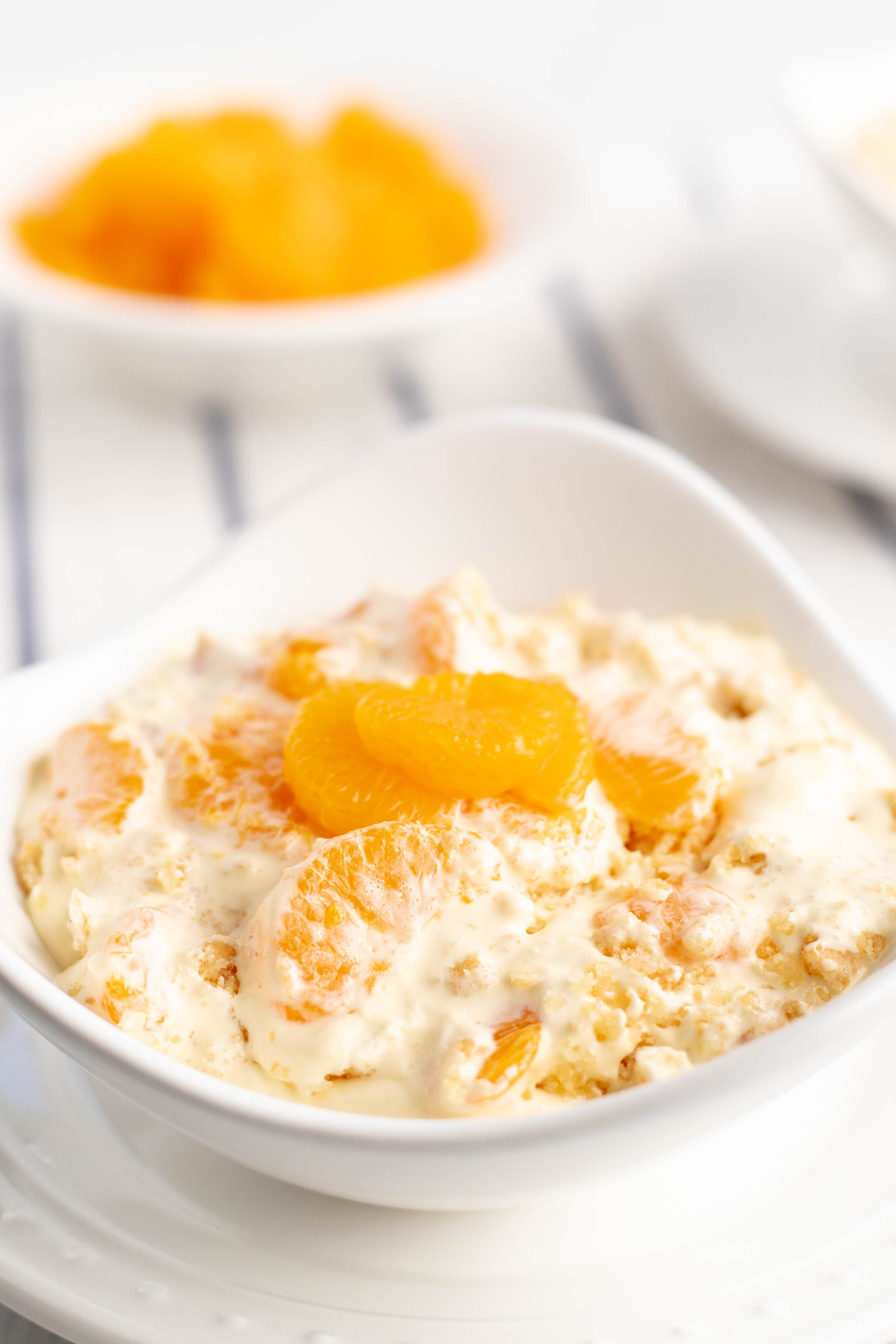 PIN IT FOR LATER
Looking For More Delicious Recipes From Bunny's Warm Oven , Try These!
Mandarin Orange Dessert
A delicious, easy orange flavored dessert with a sweet and salty edge to it due to the crushed Ritz Cracker bottom layer, great for any holiday gathering.
Ingredients
60

Ritz Crackers

2 sleeves, crushed

1

stick butter

melted

1/4

cup

sugar

1

Six Ounce can unsweetened frozen orange juice

thawed

1

can sweetened condensed milk

1

Eight Ounce container Cool Whip

thawed

2

small cans of mandarin oranges

drained
Instructions
1. Crush the 60 Ritz Crackers and add the 1/4 cup of sugar and melted butter. Stir to combine. Reserve a 1/4 cup of the cracker crumbs for a topping. Press the remaining cracker crumbs onto the bottom of an ungreased 13×9 inch pan.

2. Blend the thawed orange juice and sweetened condensed milk together. Fold the thawed Cool Whip and drained mandarin oranges into the milk mixture. Pour onto the cracker crust and top with reserved crumbs. Refrigerate until ready to serve.
I AM ALWAYS LOOKING TO INTRODUCE PRODUCTS TO OTHERS, BUT I ONLY PROMOTE PRODUCTS THAT I HIGHLY RECOMMEND. CHECK OUT MY RECOMMENDED PRODUCT:
Shopping Soon?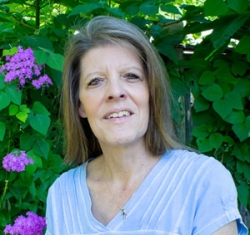 My children are grown now and I'm a Gramma .I live along the Kentucky River with my husband Paul.I hope you visit Bunny's Warm Oven and take with you some tasty recipes that catch your eye. I also hope that you will make them and share.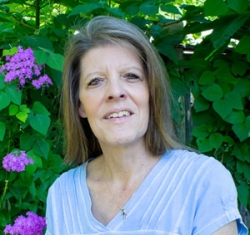 Latest posts by Mary Bostow (see all)