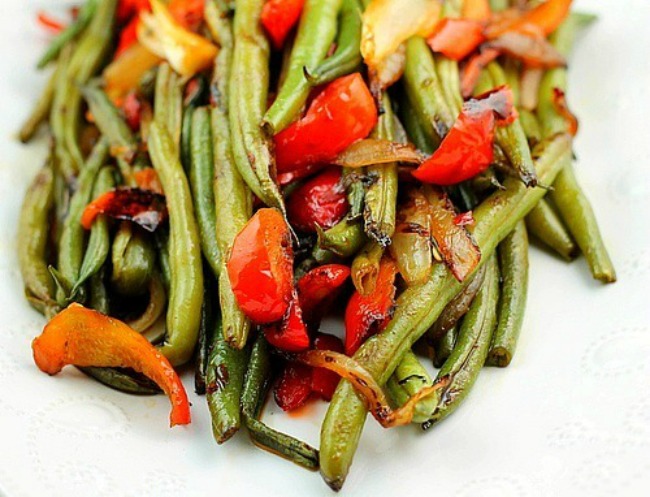 Green Beans Asian Style
My husband Paul plants green beans in our garden twice a year during the growing season in Kentucky. The harvest is more than enough to fill our freezer and keep us in green beans till the next planting season.
Thankfully red and green peppers are also plentiful in there frozen form next to the green beans. I use the peppers in so many dishes that it's never a problem using them up. As a matter of fact it makes me a little sad when they're gone before the new ones are picked.
Green beans on the other hand are a little harder to find recipes for. This recipe is so easy and delicious that it'll be a regular here. The sauce has 3 simple ingredients in it, the cook time is about 10 minutes .
I thawed out the frozen green beans and red peppers and sliced up a large onion. They went into my cast iron skillet with about a tablespoon of olive oil over medium high heat. They cook long enough to caramelize the peppers and onions and char the green beans slightly.
I don't think there's anything that compares to the aroma of peppers and onions caramelizing in a hot pan. The aroma makes you hungry for a taste of what you already know is scrumptious. Beautifully caramelized onions and peppers are sweet to the taste and make the green beans just that much better.
The sauce tastes a whole 2 minutes to mix together and is added to the pan right before serving. The Asian influence of the sauce enhances the flavors in the pan and lifts them up to magnificent. Green Beans Asian Style …Enjoy!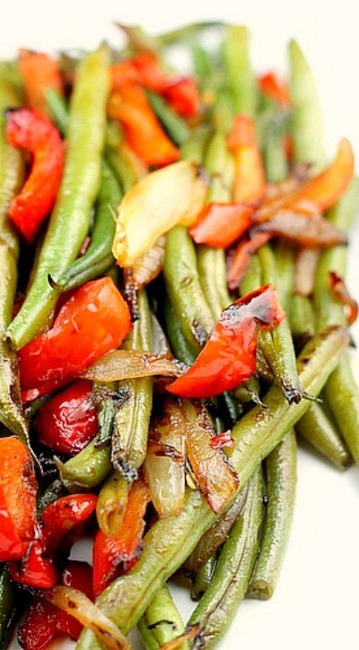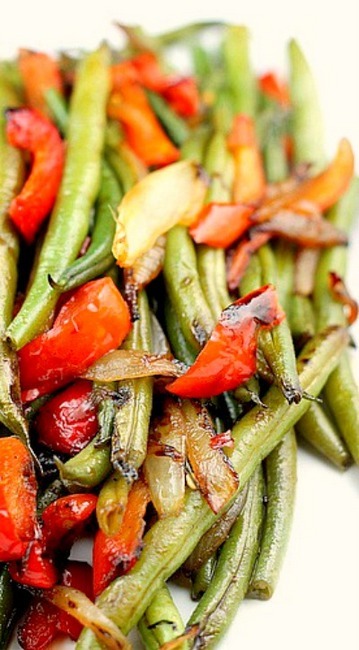 Green Beans Asian Style
Ingredients
1

pound

fresh or frozen green beans

if using frozen, thaw completely

2

Tablespoons

light brown sugar

1

tablespoon

soy sauce

1/2

teaspoon

dried crushed red pepper flakes

or more to your liking

1

red pepper sliced

if using frozen, thaw completely

1

large onion

sliced

1

Tablespoon

olive oil
Instructions
If using fresh green beans: blanch fresh green beans in boiling salted water for about 1 minute. Plunge into cold water to stop the cooking process. Pat dry.

If using frozen green beans, thaw completely. Pat dry.

Place 1 tablespoon of olive oil in the bottom of a skillet over medium high heat. Place the green beans, peppers and onions in the pan and saute until the onion and peppers are caramelized and the green beans are charred.

In a small bowl mix the brown sugar, soy sauce and crushed red pepper together. Pour over green bean mixture, stir to coat. Remove from the pan to a platter , serve hot.
If you enjoyed this recipe, you may like these as well.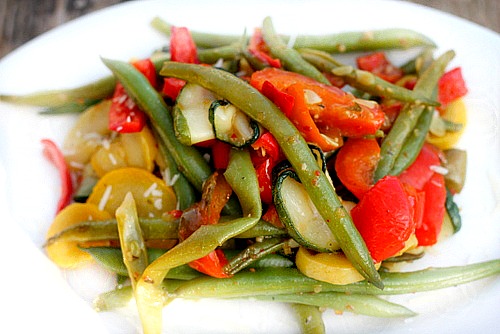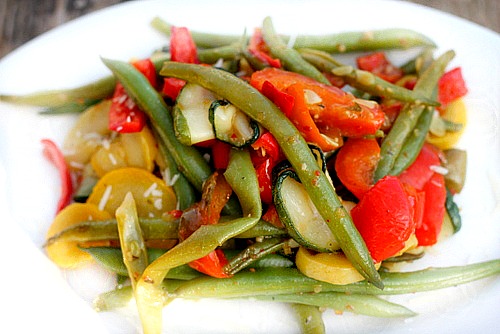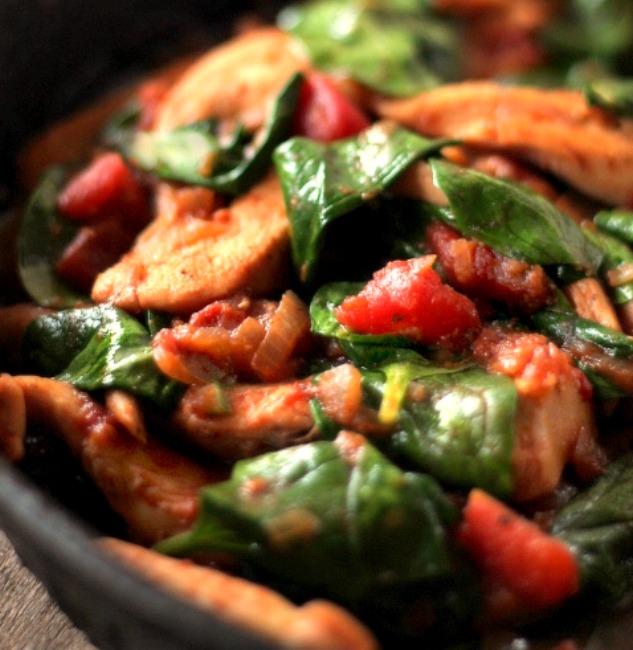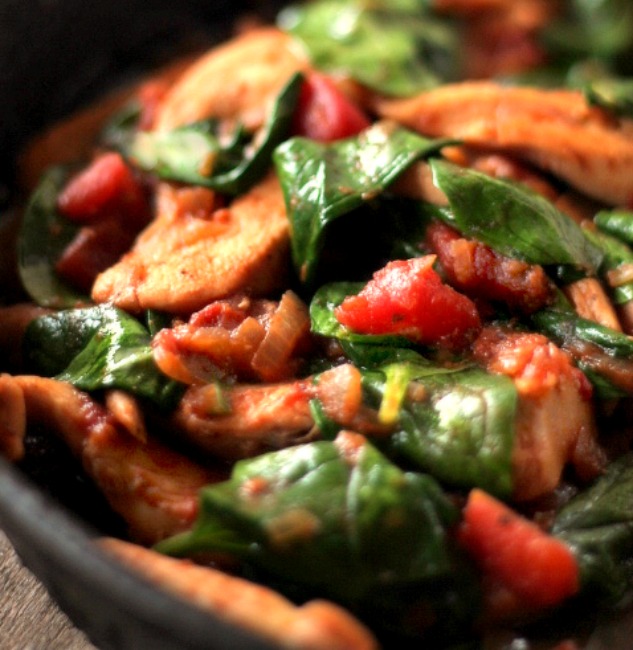 Chicken and Spinach Skillet Dinner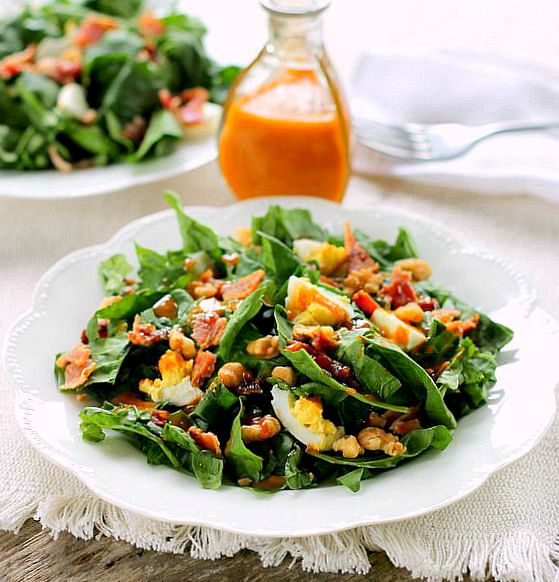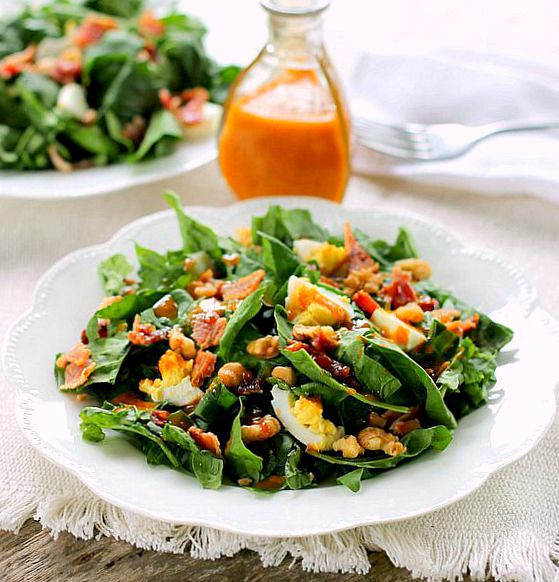 Fresh Spinach Salad with Dressing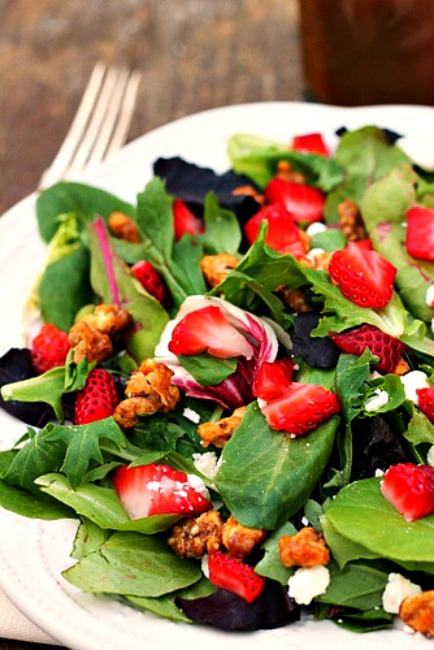 Strawberry Feta Salad with Viniagretta