I love recipes like this. First, this had a great chicken flavor and I loved the idea of putting the veggies into the pot. What surprised me the most was the texture of the rice when it was done. It was so light and fluffy, not sticky, not soggy…it was perfect. I have never made rice on top of the stove that was as good as what came out of the crock pot. The versatility of the recipe is amazing. You could switch the broth out to beef, you could also use leftover veggies in the fridge and give them new life in another dish. Adding additional spices and seasoning would be very easy. How about adding grated cheese to the crock pot and stirring it into the rice just before serving?
Just think what you could do with the leftovers! The chicken flavored rice and veggies could go into a chicken soup. You could also use the leftovers to make a stir fry just by adding chicken to the rice. This one batch of Crock Pot Chicken Flavored Rice and Veggies could yield you not just one meal but two or three. You've got to love it, it's a keeper! Enjoy!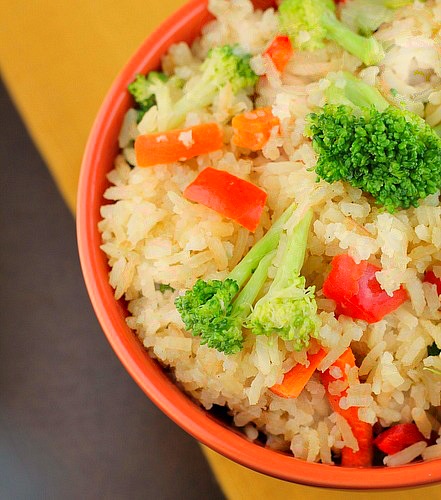 To Print The Recipe, Click

Here.
Crock Pot Chicken Flavored Rice and Veggies
Ingredients:
3 Tablespoons butter
2 cups uncooked regular long grain rice
1/3 cup finely chopped onion
1/2 teaspoon salt
2 cans chicken broth ( 14 ounces each)
1/2 cup water
1 cup carrot sticks, sliced thin
1 cup broccoli florets
1/2 cup chopped red bell pepper
Directions :
Melt butter in a 12 inch skillet under medium high heat. Cook rice, onion and salt in butter 8 – 10 minutes ,stirring frequently until rice is a light golden brown. Stir in broth and water. Heat just till boiling, remove from heat.
Grease the inside of a 3 to 4 quart crock pot with butter. Pour rice mixture into the crock pot. Add the carrots and stir. Make sure the rice is covered in broth and not sticking to the side of the crock pot. Cook on low setting about 1 1/2 to 2 hours. Add red bell peppers and broccoli florets. Continue to cook another 30 to 45 minutes on low or until liquid is absorbed into rice completely.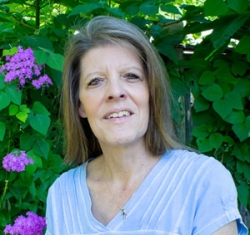 My children are grown now and I'm a Gramma .I live along the Kentucky River with my husband Paul.I hope you visit Bunny's Warm Oven and take with you some tasty recipes that catch your eye. I also hope that you will make them and share.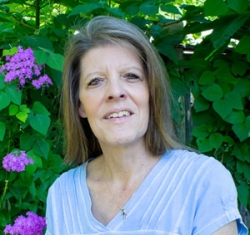 Latest posts by Mary Bostow (see all)