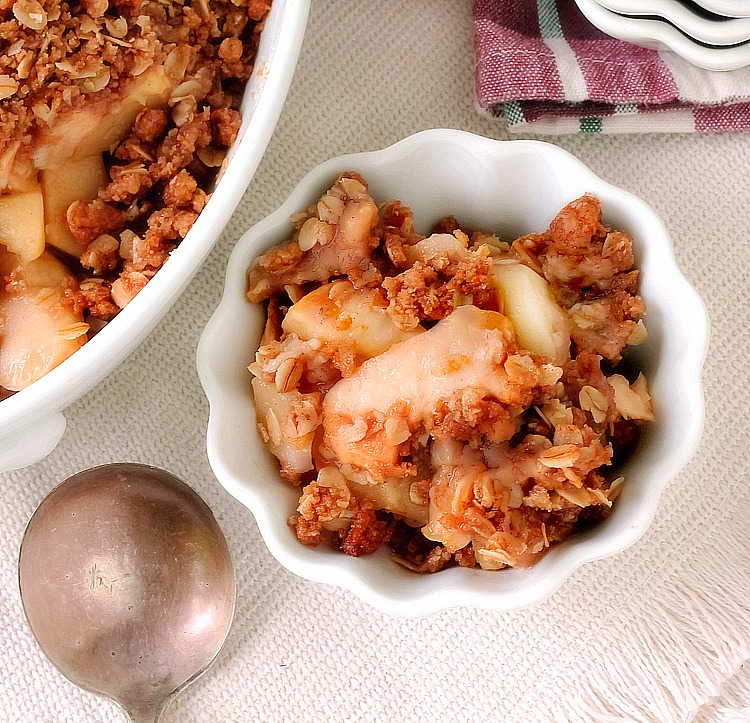 We can't let apple season begin without a good Old Fashioned Apple Crisp.  This recipe is easy and delicious.  The one thing you have to remember when your baking with apples is to use apples intended for baking.  There's a difference between apples you buy to eat and apples you use to bake with.  Jonathans,Honey Crisp, Granny Smith, Rome, Cortland and Gala apples are excellent apples to bake with.  When these apples are baked they hold their shape and don't break down in the oven.  They are both sweet and tart which adds lots of flavor to your apple desserts.
Apple Crisps are very easy to adapt to your liking.  Add nutmeg along with the cinnamon for a little extra flavor.  You can also add crushed nuts to the topping for more crunch.  Serve this wonderful Old Fashioned Apple Crisp warm with a scoop of ice cream, your family will love you for it!  Enjoy!
Products associated with making and serving this recipe you may enjoy!
Calphalon Easy Grip Apple Slicer
Pyrex Easy Grab 8 inch Square Baking Pan
McCormick Cinnamon, Ground,8.75 ounce unit
Bormioli Rocco Viva Small Bowl, Set of 6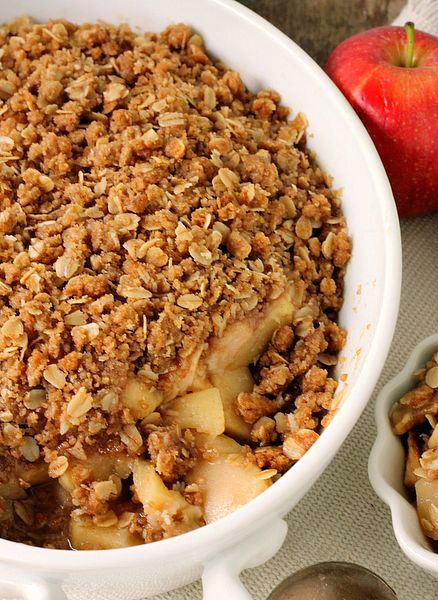 Old Fashioned Apple Crisp
Ingredients:
6 cups apples, peeled, cored and sliced
3/4 cup packed brown sugar
3/4 cup old fashioned oats
1/2 cup flour
1 Teaspoon cinnamon
1/2 cup butter, cold and cut into cubes
vanilla ice cream, optional
Directions:
Pre heat oven to 375 degrees.  Generously butter an 8 inch square baking pan.
Place the apples into your prepared pan.  In a medium size bowl combine the brown sugar,oats,flour and cinnamon.  Cut the butter into the mixture with a pastry blender until you have coarse crumbs.  Sometimes I find that rubbing the mixture between your fingers works just as well as a pastry blender.  Sprinkle topping over apples.  Bake 25 – 35 minutes or until apples are tender.  Test by sticking a fork down into the crisp, you will feel a slight resistance if the apples are not tender. Bake an additional 10 – 15 minutes. Serve warm with a scoop of ice cream.