Lemon Sponge Pie
The Pennsylvania Dutch are responsible for a lot of the flavors we enjoy in Pennsylvania.  We love the sweet and sour flavors that you'll find in recipes like Pennsylvania Dutch Hot Bacon Dressing, Red Beet Eggs, Sweet and Sour Salad Dressing, Chow Chow and Pepper Cabbage.
 Amish and Mennonite women are also well know for their baked goods.  You can walk into any farmers market and find tables full of Whoopie Pies, Shoo Fly Pie, Apple Dumplings and this pie, Lemon Sponge Pie.
Lemon Sponge Pie has the perfect lemon flavor.  My husband says it's better than the best Key Lime Pie he's ever eaten.This is an easy, economical pie to make in that it uses few ingredients , ingredients you probably already have in your pantry.  While baking, the pie separates into two scrumptious layers.
It makes a soft sponge like topping while underneath a creamy delicious lemon filling.  Bake a taste of Pennsylvania Dutch goodness in Lemon Sponge Pie and ENJOY!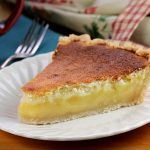 Lemon Sponge Pie
Ingredients
Pastry for 9 inch one crust pie

homemade or store bought

3

eggs

separate, yolks from whites, separated

2/3

cup

lemon juice

1

cup

milk

1 1/2

cups

sugar

1/3

cup

flour

1/4

tsp

salt
Instructions
Preheat oven to 350 degrees. Roll your dough out and place into a 9 inch pie plate. Place pie plate on top of a baking sheet. Crimp edges. If using a pre-made crust, thaw before using.

1. Beat egg whites in a large mixer bowl until stiff peaks form but not dry, set aside.

2. Beat egg yolks, add the lemon juice and milk and beat until well incorporated. Add sugar, flour and salt; beat until smooth.

3. Fold lemon mixture into egg whites, making sure that there are no lumps of egg white left in batter or white streaks.

4. Pour into pastry-lined pie plate sitting on top of a baking sheet. Bake until golden brown, 45 to 50 minutes. Cool the pie down completely and refrigerate for a couple hours to let the filling set.Serve with sweetened whipped cream if desired
If you enjoyed this recipe you may like these as well.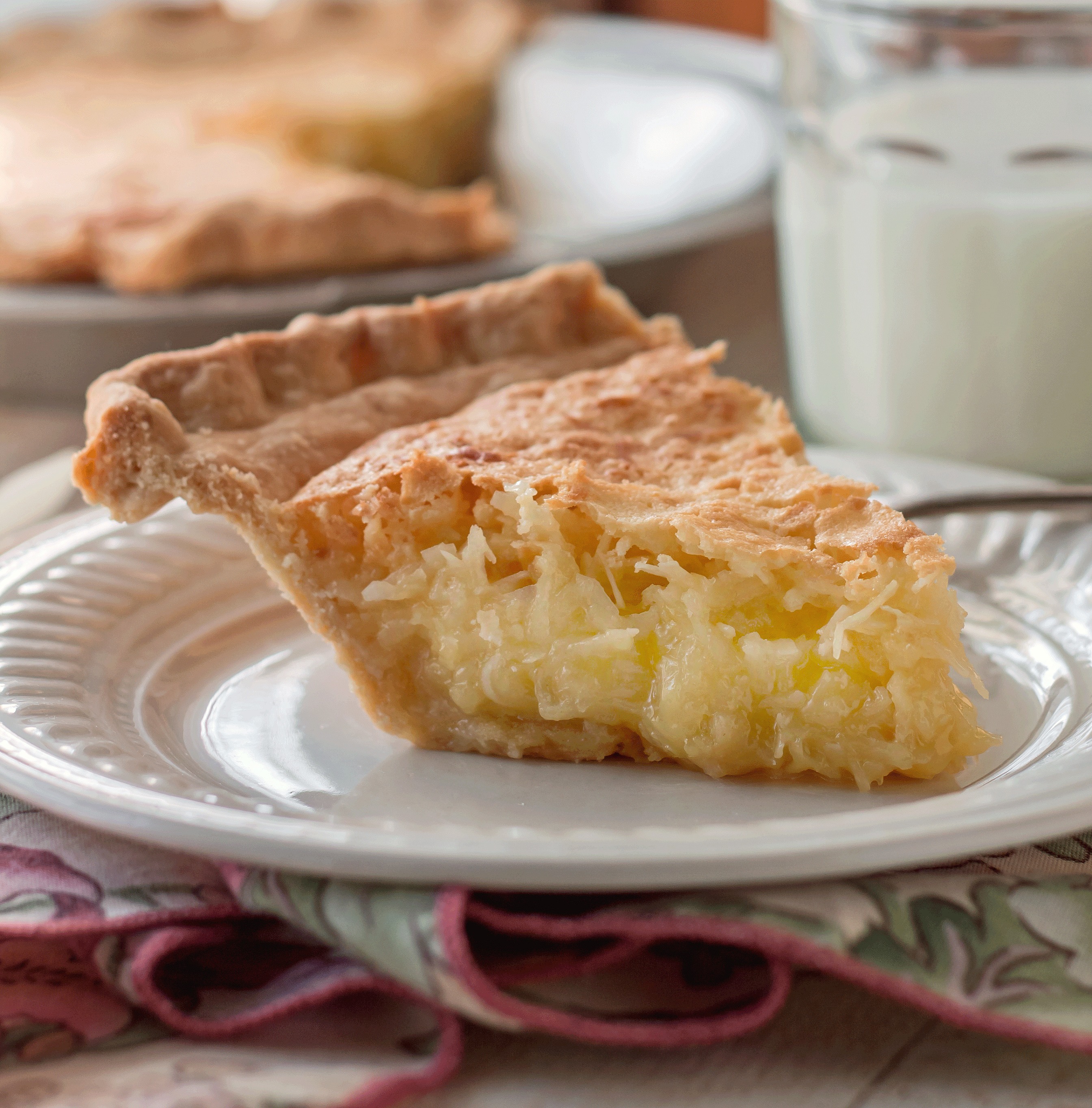 French Coconut Pie (Trisha Yearwood Recipe)