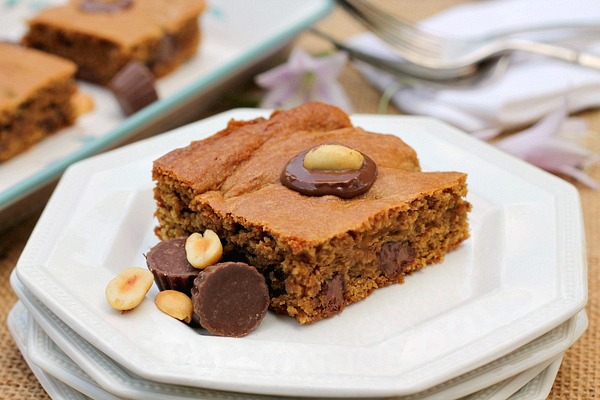 Are you looking for a delicious way to satisfy that chocolate, peanut butter craving? Chocolate and Peanut Butter Brownies were made for a cook out we had with our neighbors on Gilbert's Creek. A mini peanut butter cup is placed smack dab in the center of the brownie after it comes from the oven. Melting chocolate and peanut butter on top, while the inside is laced with milk chocolate chips and mini peanut butter cups. You need these delicious bad boys, this is chocolate and peanut butter perfection! Enjoy!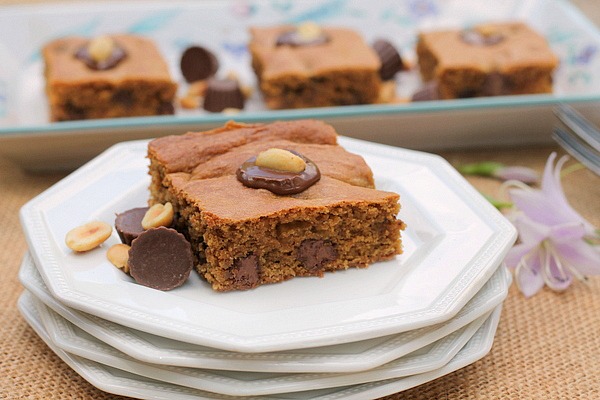 Chocolate and Peanut Butter Brownies
Ingredients:
1 1/3 cups brown sugar, packed
1/4 cup butter, melted
1/2 cup creamy peanut butter
1 teaspoon vanilla
3 eggs
1 1/2 cups flour
3/4 teaspoon baking powder
1/4 teaspoon baking soda
1/2 teaspoon salt
3/4 cup mini peanut butter cups, cut into quarters
24 whole mini peanut butter cups
1/2 cup milk chocolate chips
Directions:
Preheat your oven to 350 degrees and grease a 13×9 inch baking pan with shortening.
In the bowl of an electric stand mixer add the brown sugar, butter, peanut butter, vanilla and eggs. Beat together on medium speed until well incorporated.
In a medium size bowl combine the flour, baking soda, baking powder and salt. Stir to combine, add to the butter mixture, stir with a spoon until incorporated. Stir the cut up mini peanut butter cups and milk chocolate chips into the batter.
Spread the batter evenly into the prepared baking pan, bake 25 to 30 minutes or until golden brown. Remove the pan to a wire rack, immediately place one whole mini peanut butter cup into the top of the brownies in what you would consider a serving. Starting at the short vertical end of the pan, I spaced out 4 mini peanut butter cups across the pan, then worked my way down the pan to make six rows. Cool brownies completely, cut and serve.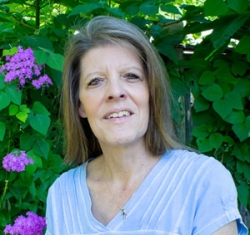 My children are grown now and I'm a Gramma .I live along the Kentucky River with my husband Paul.I hope you visit Bunny's Warm Oven and take with you some tasty recipes that catch your eye. I also hope that you will make them and share.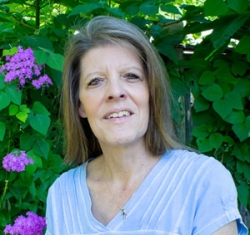 Latest posts by Mary Bostow (see all)