Apple Snack Cake is made in a 9 inch baking pan. It's packed full of apples, easy to make and delicious!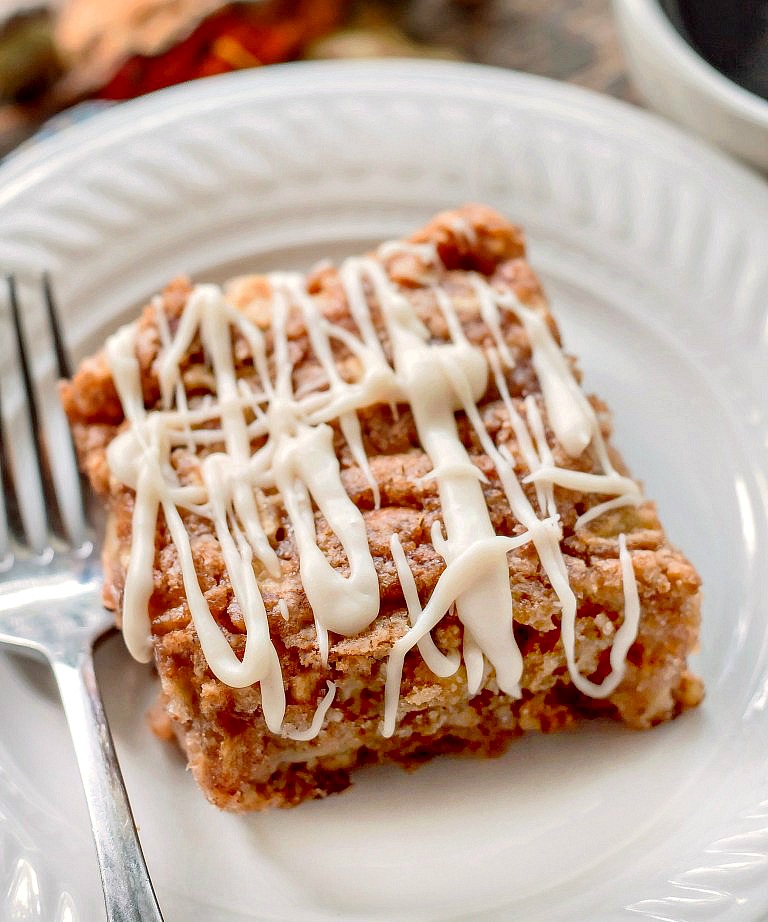 Apple Snack Cake
Apple Snack Cake is made in a nine inch cake pan. The 2 1/2 cups of diced apple in the cake make it super moist while the chopped pecans add flavor and crunch. I made a browned butter frosting drizzle to top the cake, all those flavors together were AMAZING!
When baking with apples please make sure that you use an apple suited for baking. I buy Gala Apples which are good for eating as well as baking. You want an apple that will retain it's shape when baked and not turn into mush.
Apple Snack Cake is so easy to make and downright delicious you'll make it often, ENJOY!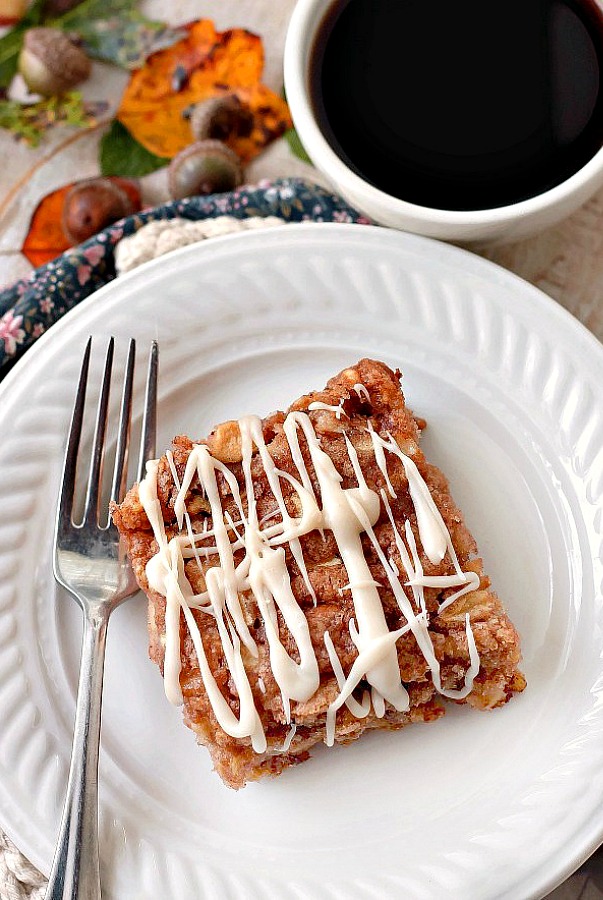 PIN IT FOR LATER
Recipe found on Taste of Home
Apple Snack Cake
Ingredients
Cake Batter:
1/2

cup

butter, room temperature

1

cup

sugar

1

large

egg

1

cup

flour

1/2

Teaspoon

baking soda

1/2

Teaspoon

cinnamon

2 1/2

cups

diced apples

1/2

cup

chopped pecans
Browned Butter Glaze
3

Tablespoons

butter

1 1/2

cups

confectioners sugar

3/4

Teaspoon

vanilla

2 - 3

Tablespoons

milk. or amount to achieve drizzling consistency
Instructions
Preheat oven to 350 degrees. Grease a 9 inch square baking pan. Place the butter and sugar in the bowl of an electric mixer, beat together until light and fluffy. Add the egg to the bowl and beat until well incorporated.Combine the flour, baking soda and cinnamon together in a medium bowl. Gradually add the flour mixture to the butter/sugar mixture, mixing just until incorporated. Fold in the apples and pecans.Place the batter into your prepared baking pan, spread out evenly. Bake at 350 degrees for 30 - 35 minutes or until a toothpick inserted in the center comes out clean. Remove from the oven and cool completely on a wired rack. Drizzle with Browned Butter Glaze.Browned Butter Glaze:To brown the butter:Place the butter into a medium saucepan. Set the pan on top of a burner under low heat. Cook and stir until the butter has melted, continue to stir and heat the butter until it turns a golden brown. This only takes a few minutes but it's very important to not walk away from the pan while the butter is cooking. It can quickly go from a golden brown to burnt in an instant. Remove from the heat immediately. Add the powdered sugar and whisk. Add the milk and whisk until desired drizzling consistency.
Notes
I always have Gala Apples in my fridge. They're perfect for eating as well as baking. Make sure you use an apple suited for baking when making this delicious cake.
If you enjoyed this recipe, you may like these a s well.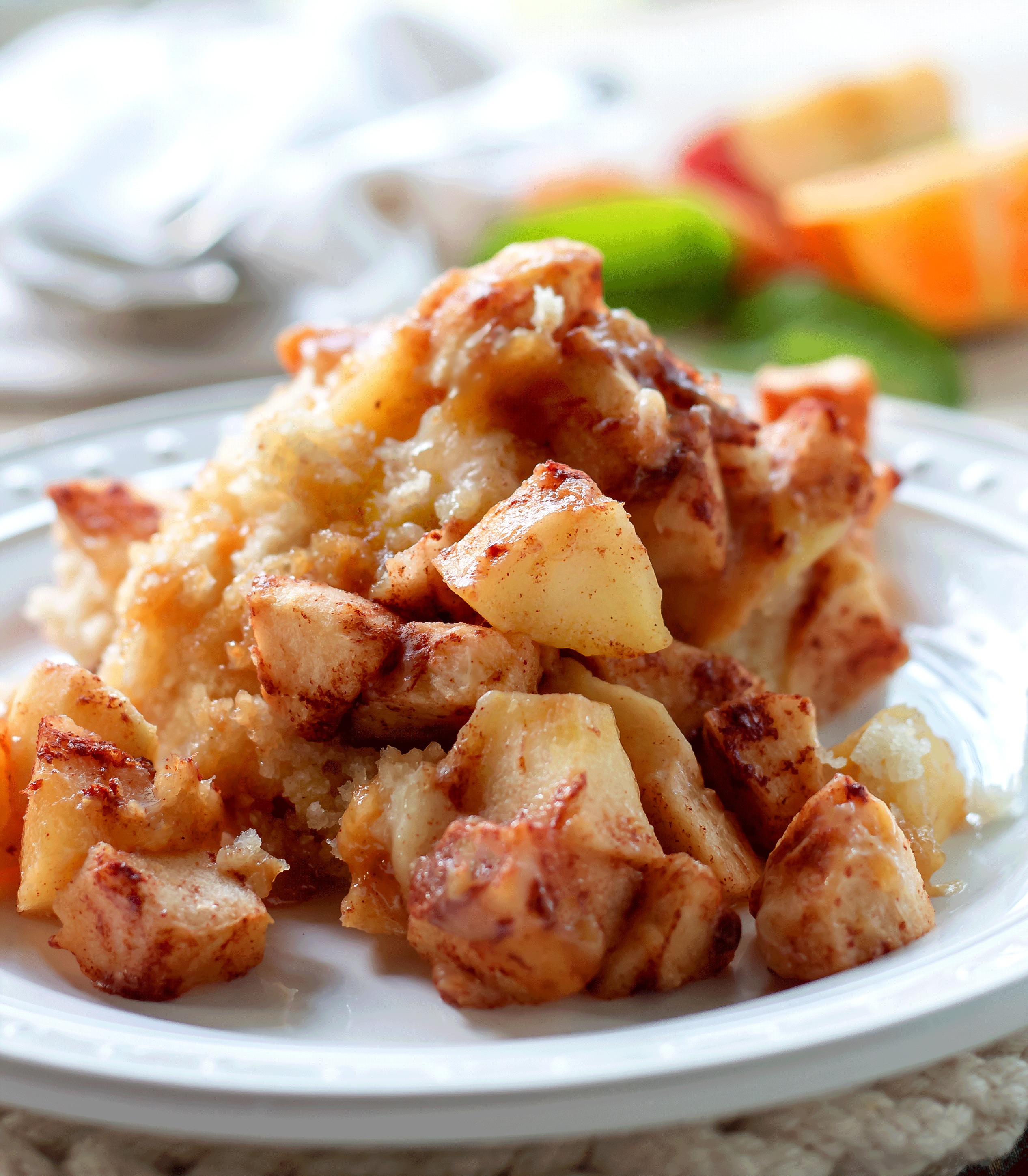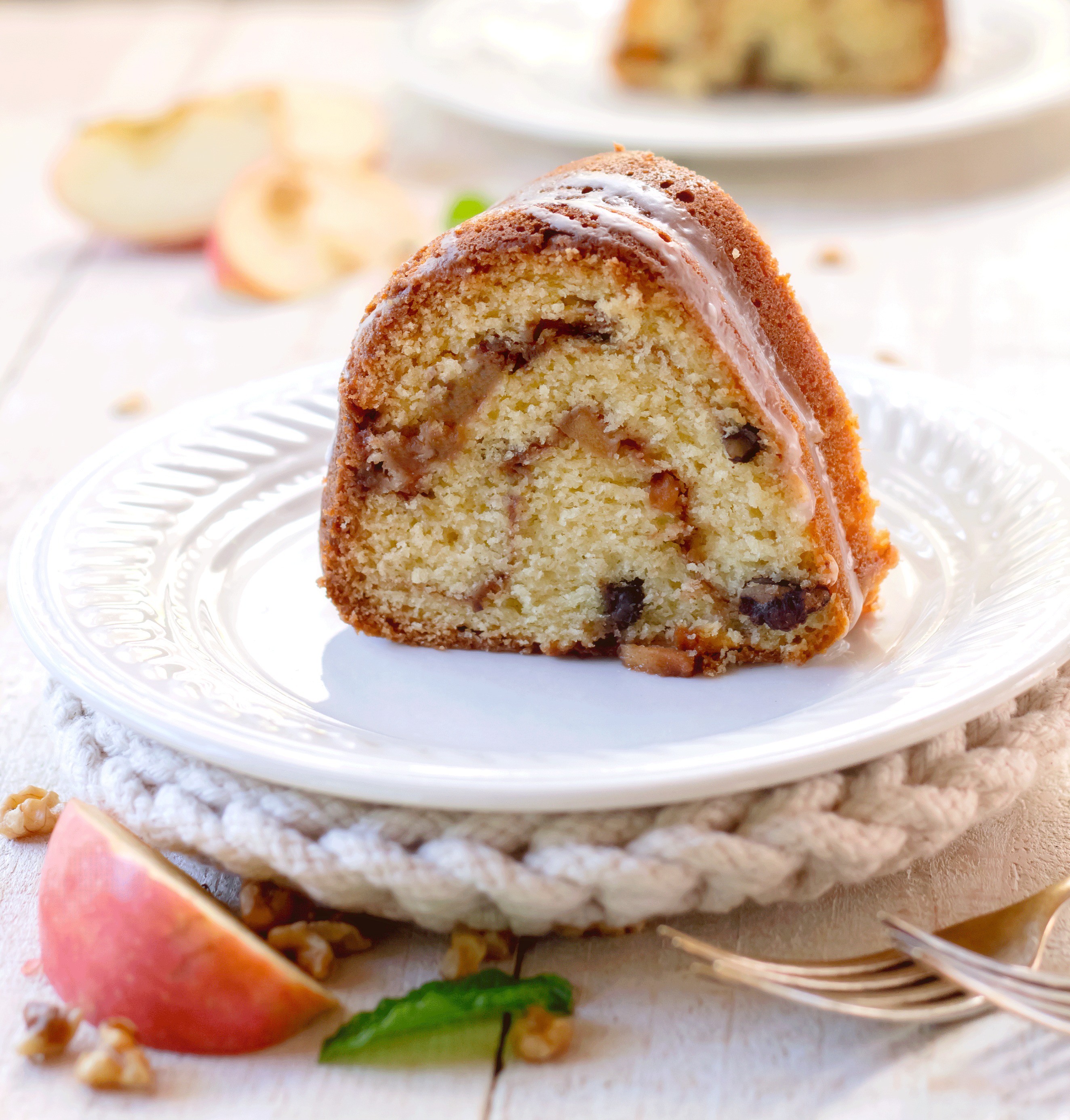 Old Fashioned Sour Cream Cake with Apple – Nut Filling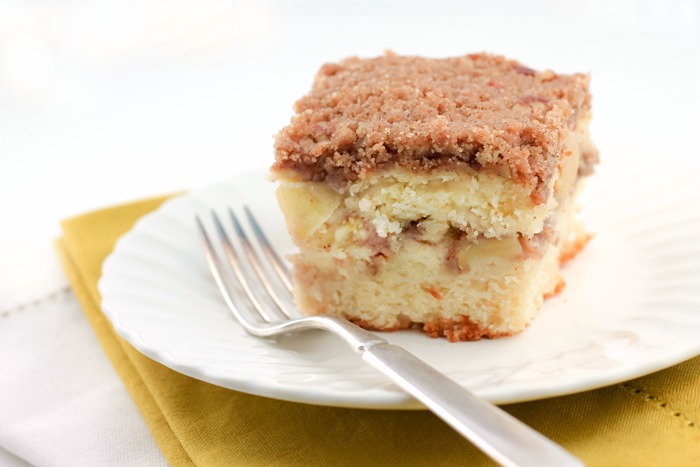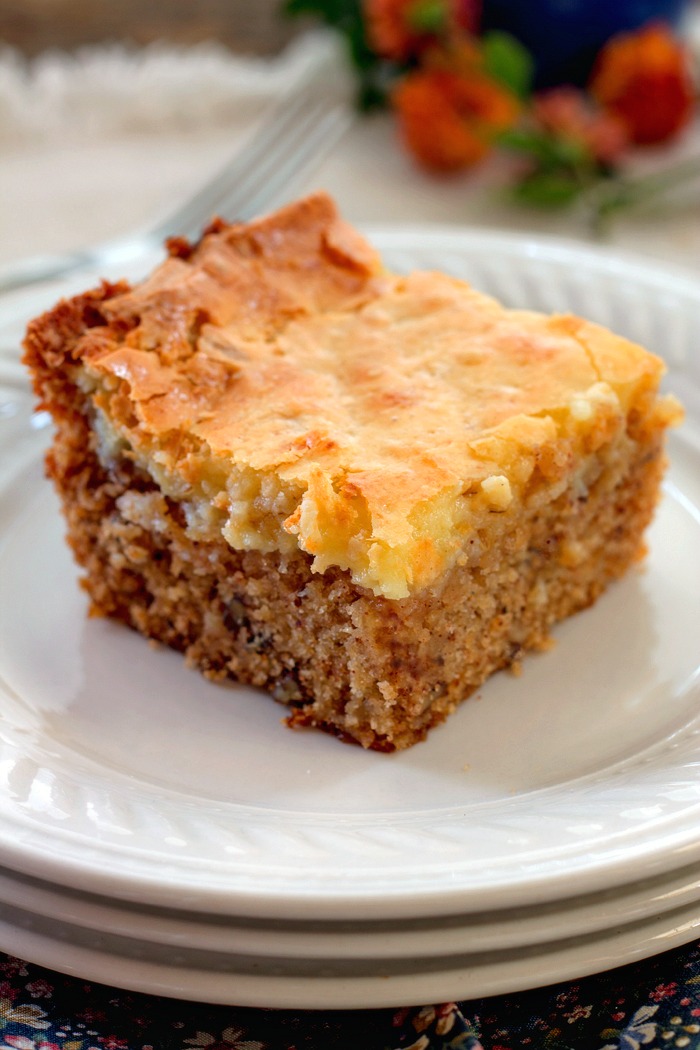 Cream Cheese Topped Apple Cake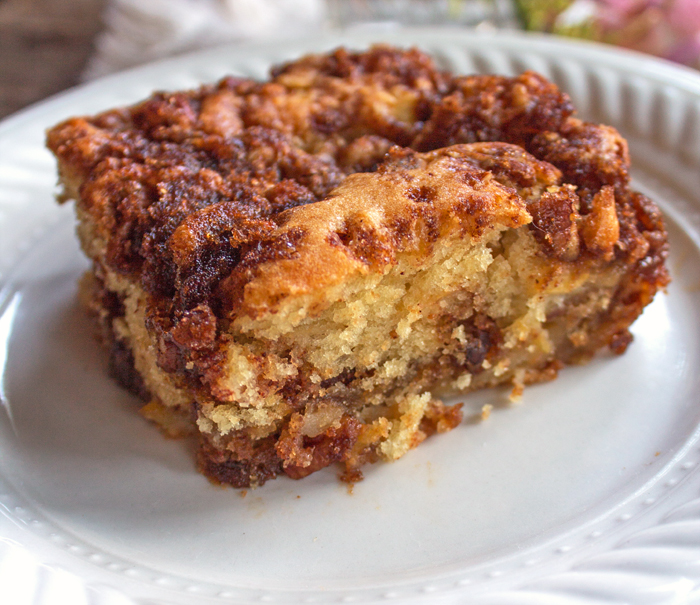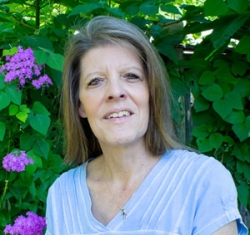 My children are grown now and I'm a Gramma .I live along the Kentucky River with my husband Paul.I hope you visit Bunny's Warm Oven and take with you some tasty recipes that catch your eye. I also hope that you will make them and share.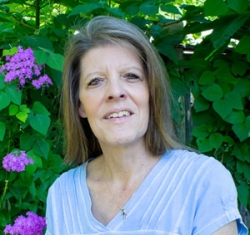 Latest posts by Mary Bostow (see all)