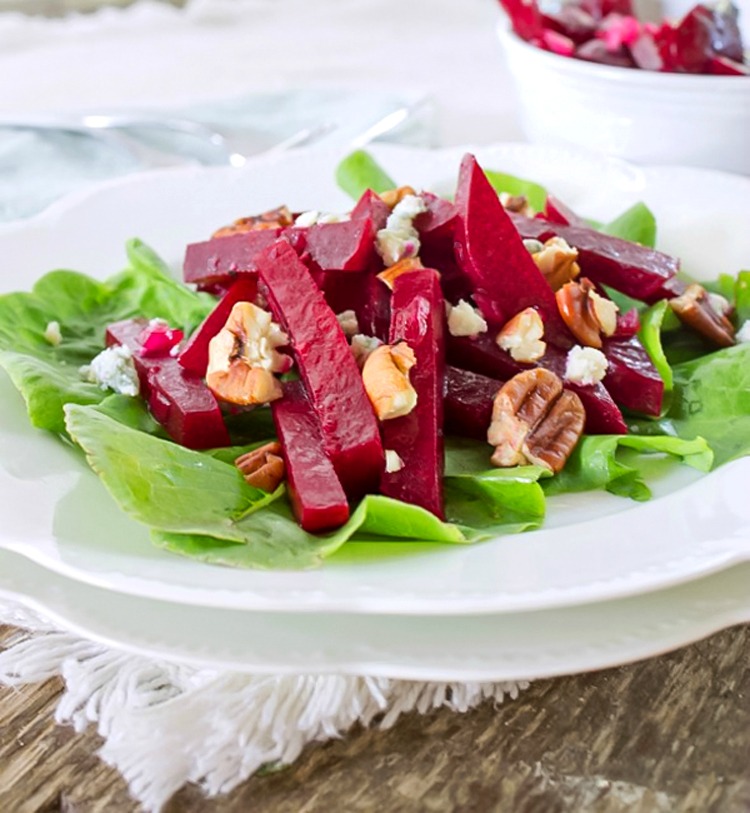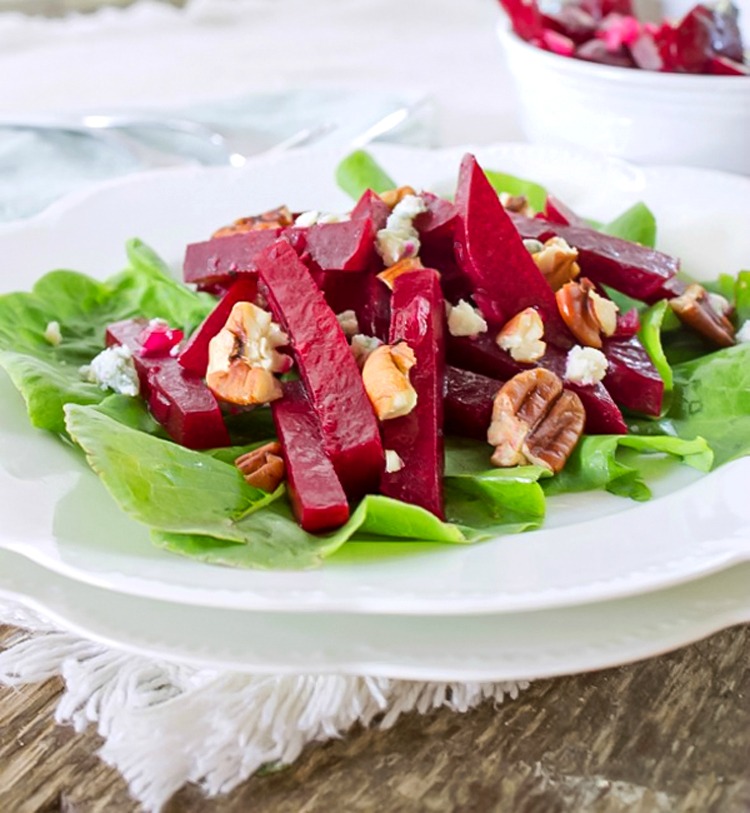 Beet Salad
The decision to grow beets in the garden this year came when Paul got a hankering for beets last winter. While he was at the grocery store picking up a few odds and ends for me, he decided he wanted beets.
He picked up a package of beets in the produce section, looked at the price…over $5.00 for 3 beets and promptly put them back. That's all it took for him to plant 4 rows of beets this year.
Beet Salad has a homemade dressing with a sweet and sour flavor reminiscent of (what I call) Red Beet Eggs. Garnished with crumbled blue cheese and walnuts, it's a wonderful cool salad for the summer.
How to cook fresh beets.
I cooked the fresh beets on top of the stove. After they were trimmed and washed. I separated the beets according to size. Small to medium beets in one pan and larger beets in another.
They cooked in the pots over medium heat until I could still a fork into them and get to the middle of the beet. I didn't want mushy beets, I wanted them firm enough to slice. I did have to add a little water to each pot as they cooked.
Getting the skins off was a cinch. When they were cool enough to handle, I was able to rub the cooked beet in one spot with my fingers to get the skin off.
Beet Salad made with fresh beets, it doesn't get any better than this. With lots of beets in the garden yet to be picked, expect more beet recipes. ENJOY!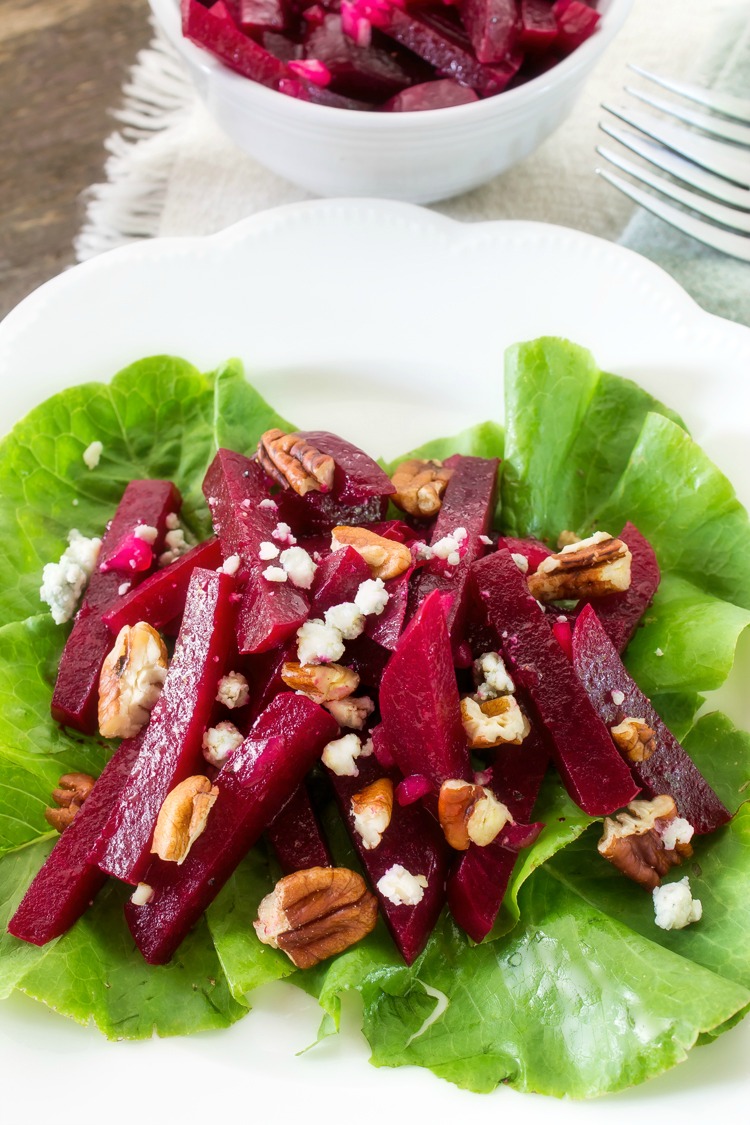 Beet Salad
Ingredients
1 1/2 - 2

lbs

cooked beets cut into 1/4 inch strips
Dressing
2 1/2

Tablespoons

vinegar

2

Tablespoons

finely chopped onion

2

Teaspoons

sugar

1/4

cup

olive oil

1/2

Teaspoon

salt

1/4

Teaspoon

pepper
Garnish
Blue cheese

crumbled

pecans

chopped
Instructions
Wash and trim the beets.

Place in a large saucepan, cover with water. Cook the beets over medium heat until a fork reaches the center of the beets easily but you still have a firm and not mushy beet. You may have to add water to the pan during the cooking process.

Cool the beets and remove the skins. Slice the beets into 1/4 inch thick sticks.
Dressing
In a small bowl, add all the dressing ingredients except the olive oil. Whisk the ingredients to incorporate. Add the olive oil in a steady stream to the bowl while you whisk.

Place the beats strips in a large bowl, drizzle the dressing over top, toss to combine. Serve on a plate garnished with greens if desired. Sprinkle with crumbled blue cheese and pecans. Store leftovers in the refrigerator.
If you enjoyed this recipe,you may like these as well.