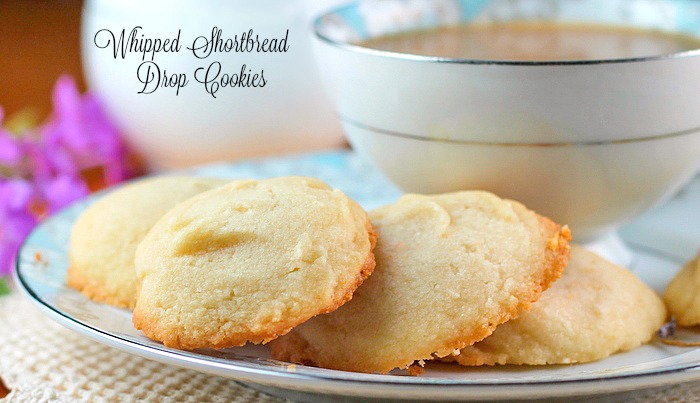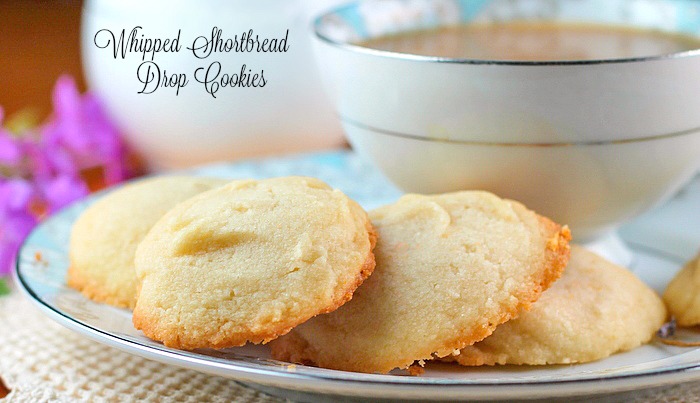 Whipped Shortbread Drop Cookies
Tender, buttery, delicious shortbread cookies with an ever so slight crisp when it hits your mouth. These cookies are whipped with your mixer, not pressed into a baking pan, measured out with a tablespoon and baked on a parchment lined baking sheet. I had them mixed, baked and the dishes done in an hour.
The recipe yields two dozen delicious buttery cookies that didn't last long around here. One of the things I love about cookies like these, are the options you have when making and baking them. I used vanilla in the dough, it could easily have been switched out to lemon or almond extract. The cookies could have a glaze put on them after baking or be decorated with half a pecan or walnut piece placed in the center of the dough before baking.
Sandwich the cookies together with a little fruit preserve in the middle after they're baked, dip half of the cookie in melted chocolate or place 2 chocolate chips in the top of the dough before baking. This delicious Whipped Shortbread Drop Cookies can have a different flavor and appearance every time you make them The possibilities are endless, and simply delicious. Enjoy!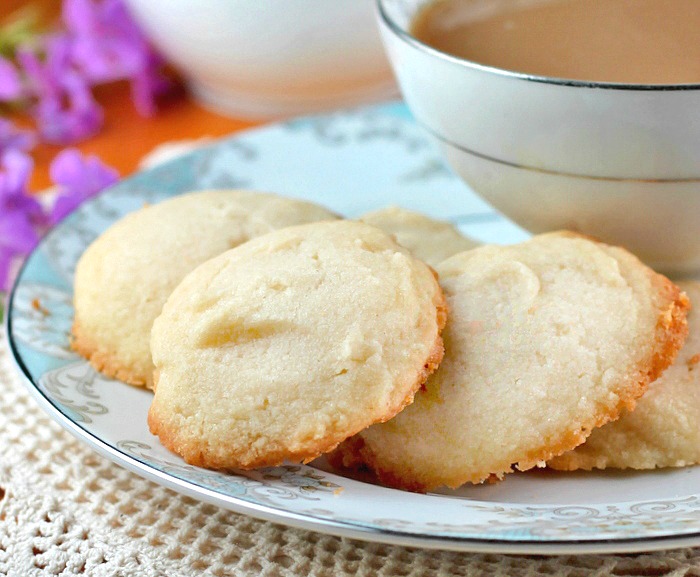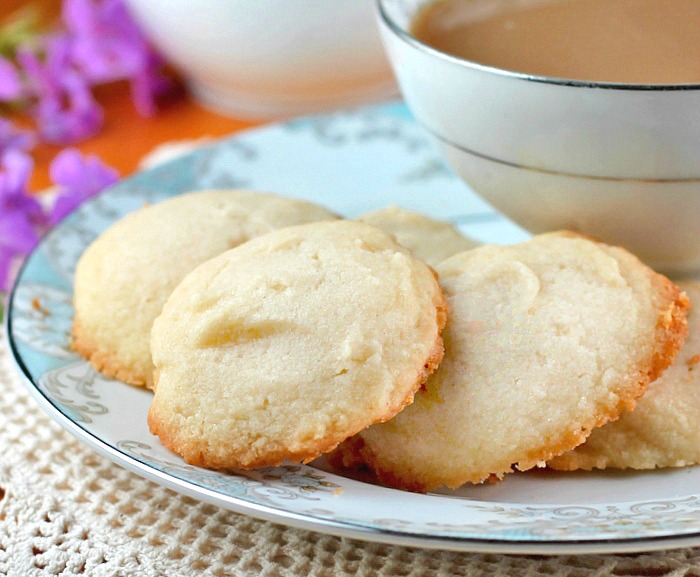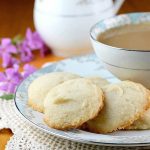 Whipped Shortbread Drop Cookies
Ingredients
Preheat oven to 350 degrees. Line a cookie sheet with parchment paper.

1

cup

butter

2 sticks, softened

1 1/2

cups

all purpose flour

1/2

cup

powdered sugar

1

teaspoon

vanilla extract

or the extract flavor of your choice
Instructions
In the bowl of an electric stand mixer, beat the butter until smooth, add the flour, powdered sugar and vanilla. Mix until dough is smooth and butter is incorporated into the mix evenly.

Measure the dough by Tablespoons and place on the parchment lined cookie sheet 2 inches a part. You can decorate with nuts or chocolate chips at this time by placing them in the center of the dough.

Place cookie sheet in your preheated 350 degree oven and bake for approximately 13 - 15 minutes or until the edges are light brown. Being careful not to over bake them and have the edges too brown. Remove from oven and let cool on cookie sheet 5 minutes, transfer to a cooling rack.

After cookies have cooled you can glaze them, dip half of the cookie in melted chocolate or sandwich them together with a fruit preserve in the middle or enjoy their buttery goodness without embellishments.
If you enjoyed this recipe, you may like these as well.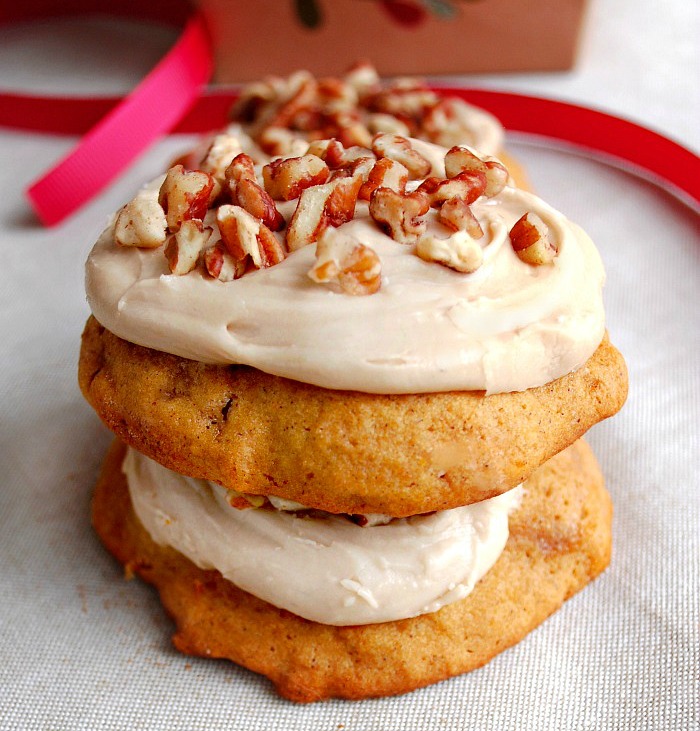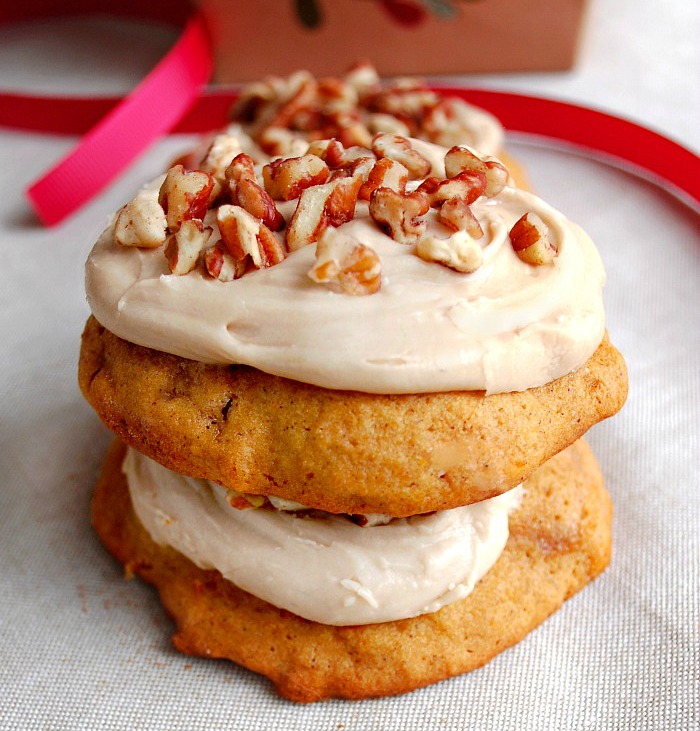 Pumpkin Cookies with Penuche Frosting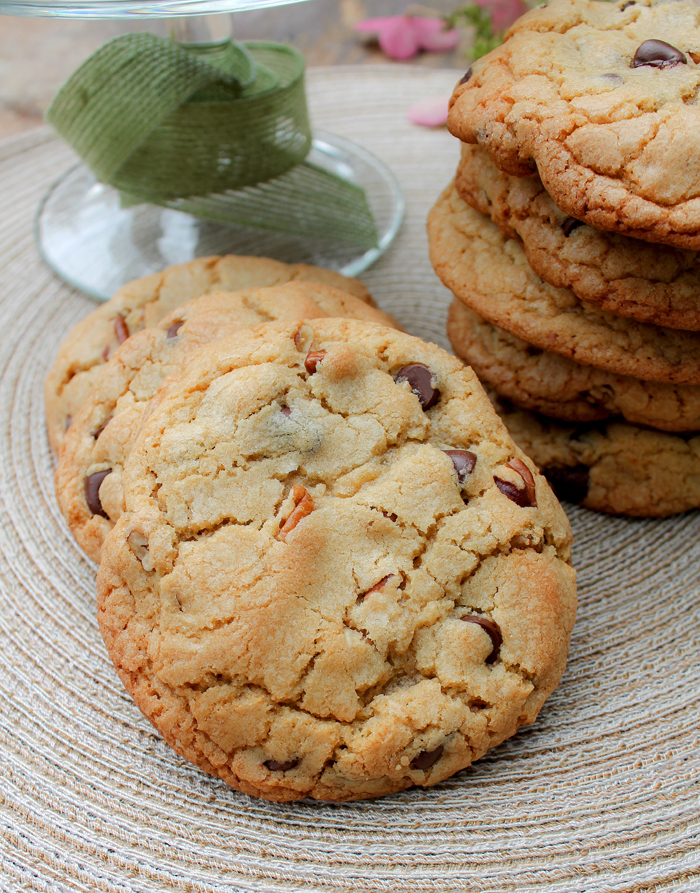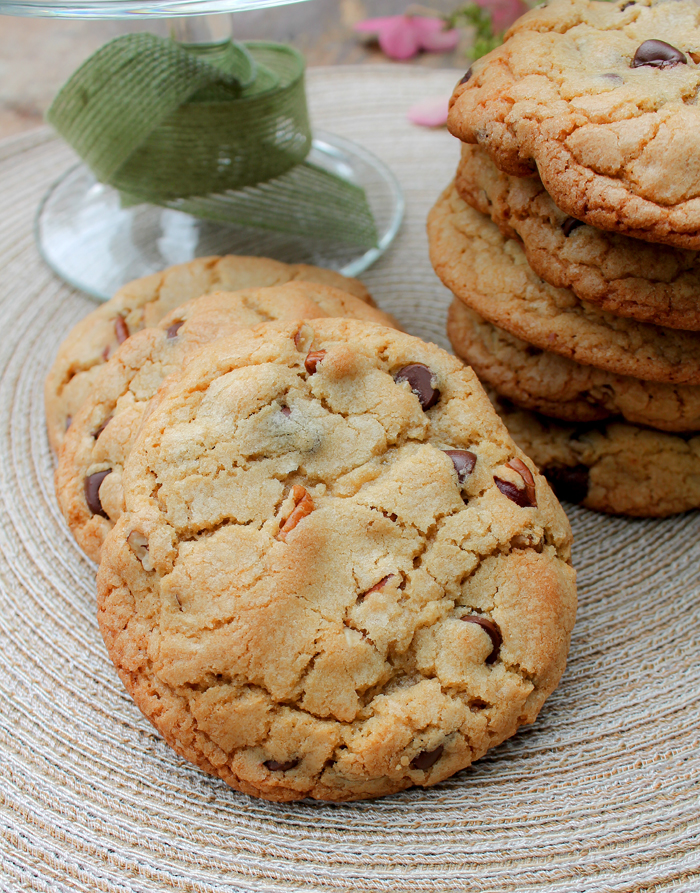 Bakery Style Chocolate Chip and Pecan Cookies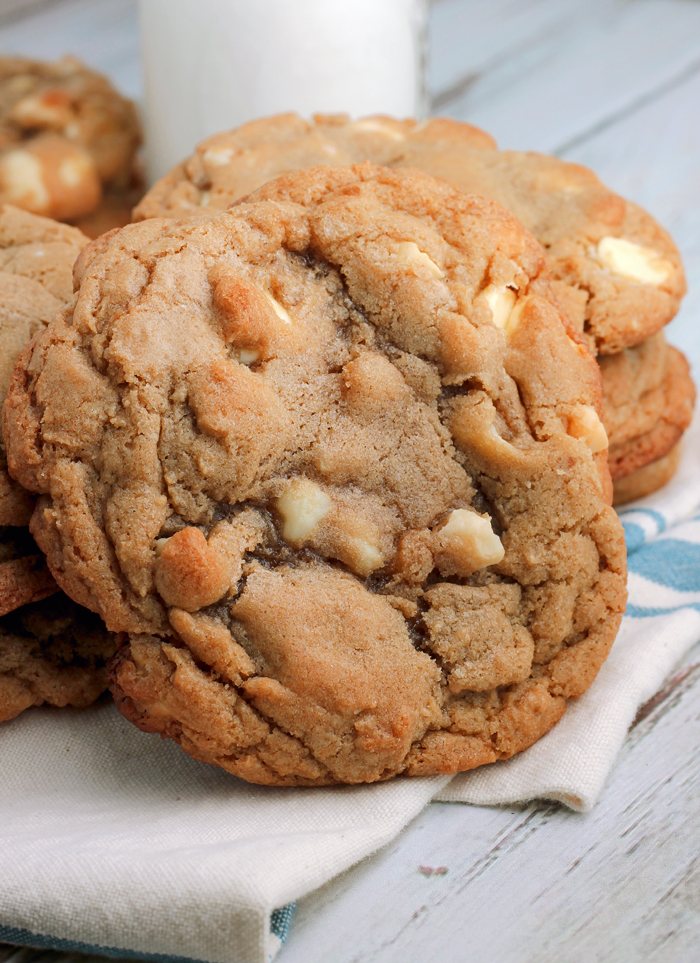 White Chocolate Macadamia Cookies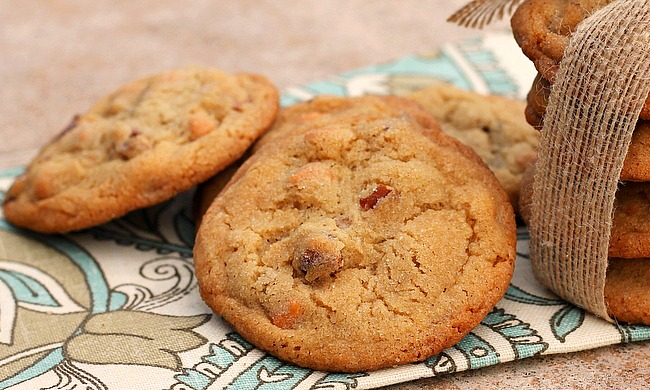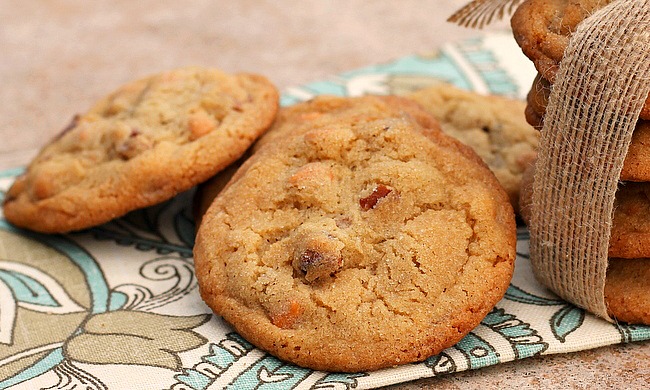 Sweet and Salty Butter Pecan Cookies