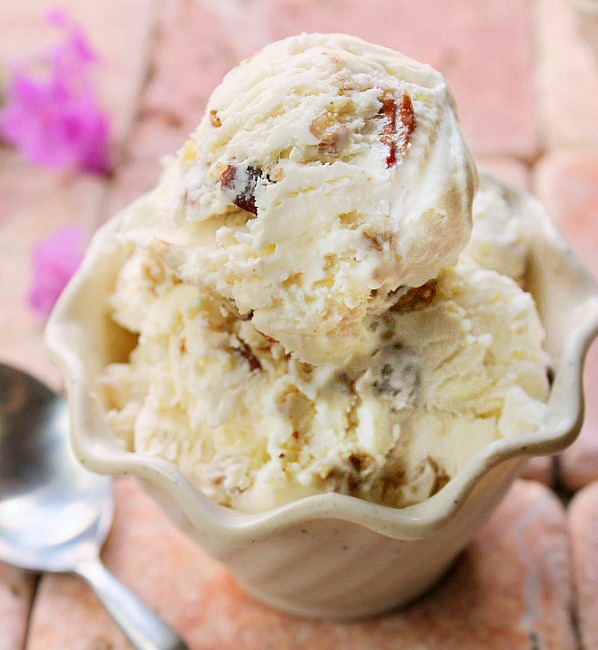 2 Ingredient Ice Cream without a Machine – Butter Pecan
2 Ingredient Ice Cream without a Machine – Butter Pecan. An ice cream recipe made with 2 ingredients, but the goodies you add to it can make endless yummy flavors!
 Smooth, creamy and rich describes this 2 Ingredient Ice Cream Recipe.  Whipped cream and sweetened condensed milk are all you need to make a vanilla flavored ice cream.
You can turn the vanilla ice cream into anything you want by adding ingredients to the sweetened condensed milk before it's mixed with the whipped cream.
Fresh or frozen and thawed fruits, candy bars, cookies,nuts,chocolate chips, caramel sauce….the list is ENDLESS!!  I decided on Butter Pecan Ice Cream.
I toasted my chopped pecans in a cast iron skillet to release the oils in the nuts to get a better pecan flavor.  I melted 3 Tablespoons of butter and added 1 Tablespoon of light brown sugar along with the toasted pecans to the sweetened condensed milk.
I whipped the heavy cream to stiff peaks and folded the milk mixture and whipped cream together.  I poured the mixture into a loaf pan and waited the 6 hours till it froze.  Could it get any easier?  I don't think so!  This ice cream is creamy and rich and couldn't be easier to make!  I'm making blueberry ice cream next!  Enjoy!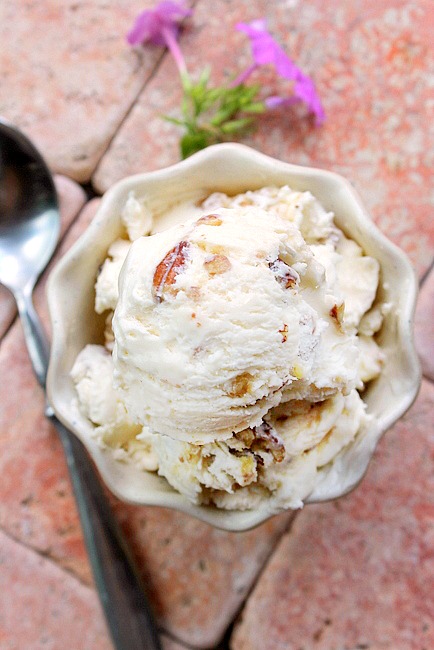 2 Ingredient Ice Cream without a Machine - Butter Pecan
Ingredients
2

cups

heavy cream

One 14 oz can Eagle Brand Sweetened Condensed Milk

1 1/2

cups

chopped pecans

toasted

3

TBLS

butter

melted

1

TBLS

light brown sugar
Instructions
Directions
1. In a medium size bowl, stir together the sweetened condensed milk, melted butter ,toasted pecans and light brown sugar. (Any add ins...examples but not limited to - fruits fresh or frozen, thawed and mashed, crushed cookies, candy bars, chocolate ect...) will always be added to the sweetened condensed milk before folding in the whipped cream)

2. Whip 2 cups of heavy cream till stiff peaks form.

3. Fold the sweetened condensed milk mixture into the whipped cream. Pour into a 9x5 loaf pan and freeze for 6 hours. To serve, remove from freezer and let sit for a couple of minutes to soften slightly, it freezes firm
If you enjoyed this recipe, you may like these as well.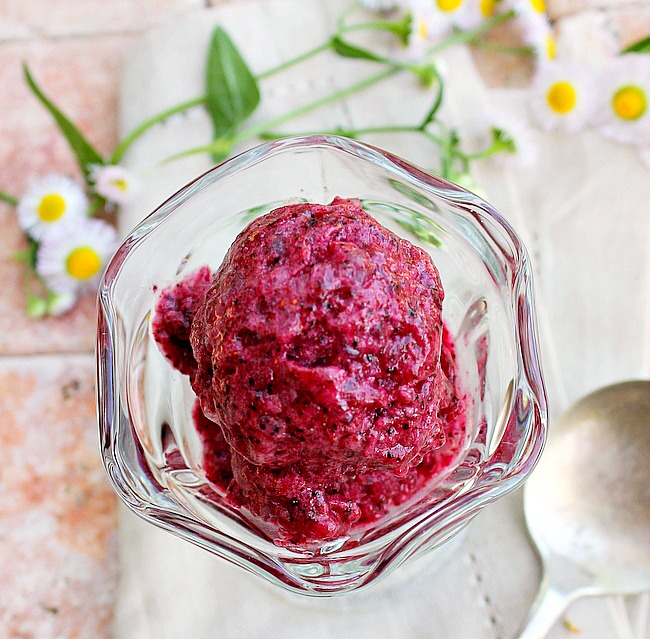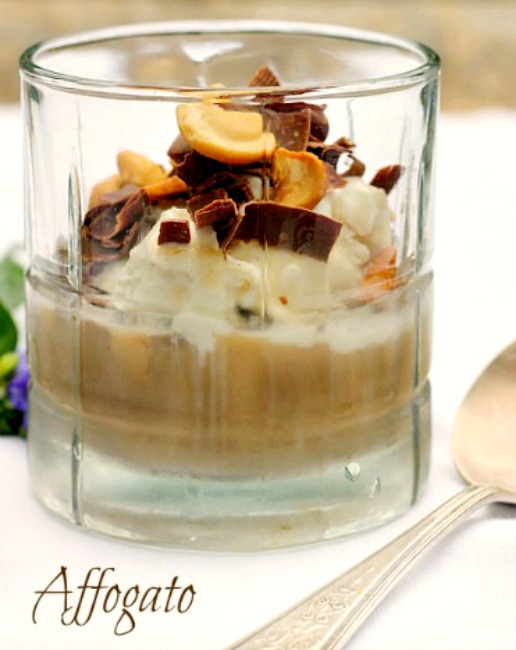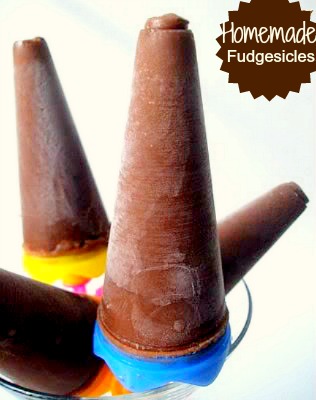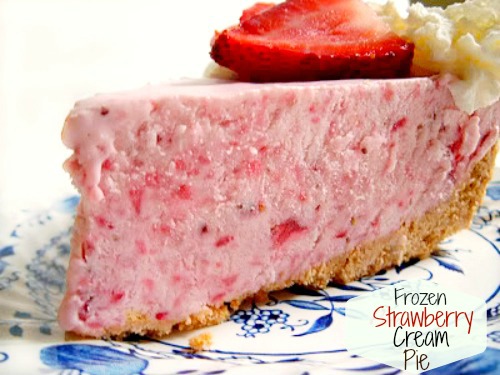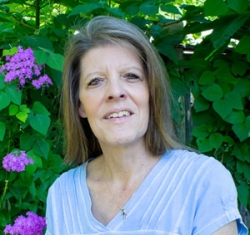 My children are grown now and I'm a Gramma .I live along the Kentucky River with my husband Paul.I hope you visit Bunny's Warm Oven and take with you some tasty recipes that catch your eye. I also hope that you will make them and share.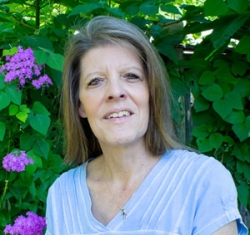 Latest posts by Mary Bostow (see all)