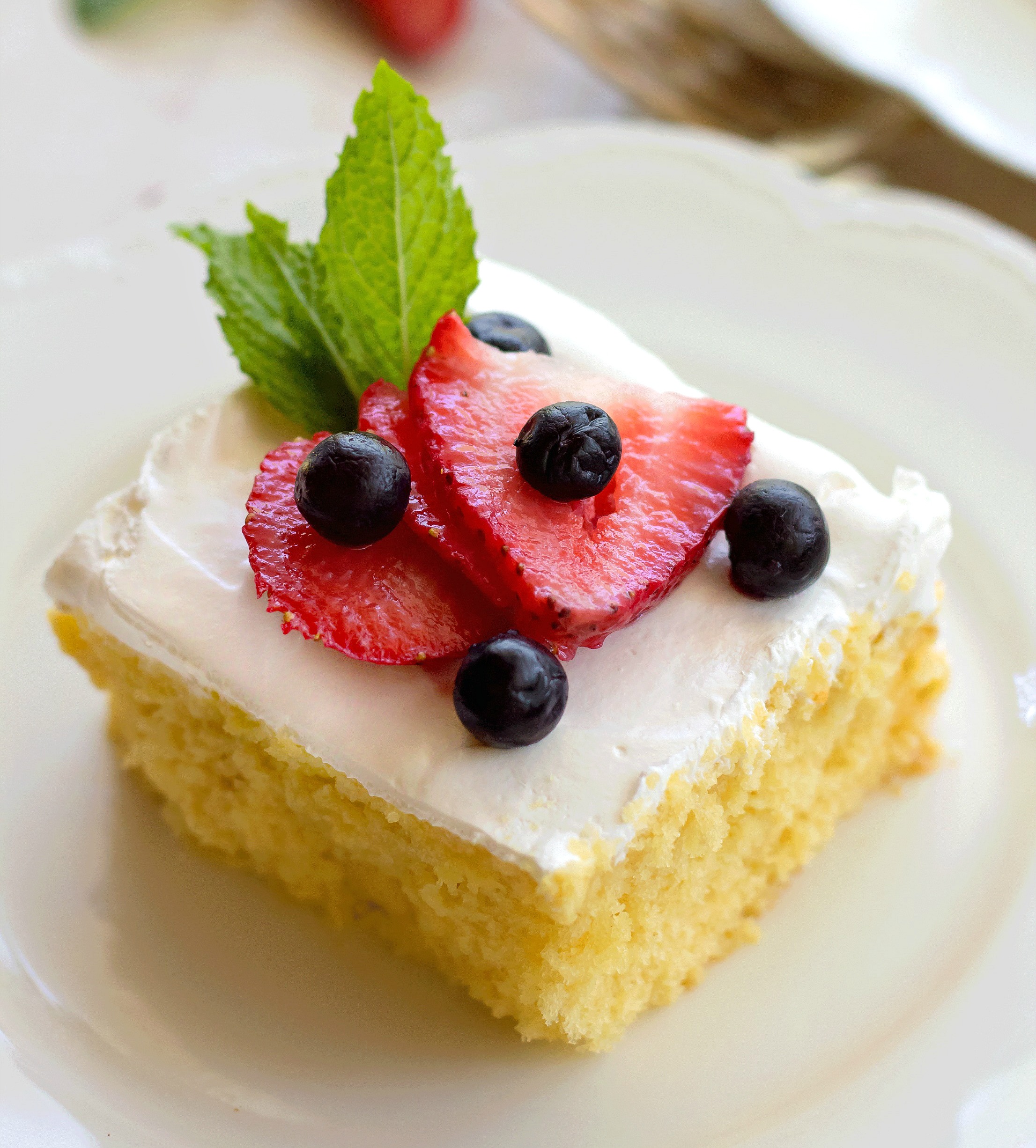 Twinkie Cake
When I first started baking in my early twenties the cakes I baked were from scratch. The reason for that was my sister in law . She was about nine years older than I was and a very seasoned baker. She made all her cakes from scratch and I wanted to be just like her, in more ways than one. It wasn't until later that I realized that you can make a good cake using a box mix. Which brings us to this cake.
Twinkie Cake is made with a doctored up yellow cake mix. An envelope of Dream Whip is added to the cake while it's being mixed.  After the cake is baked it has an amazing light texture.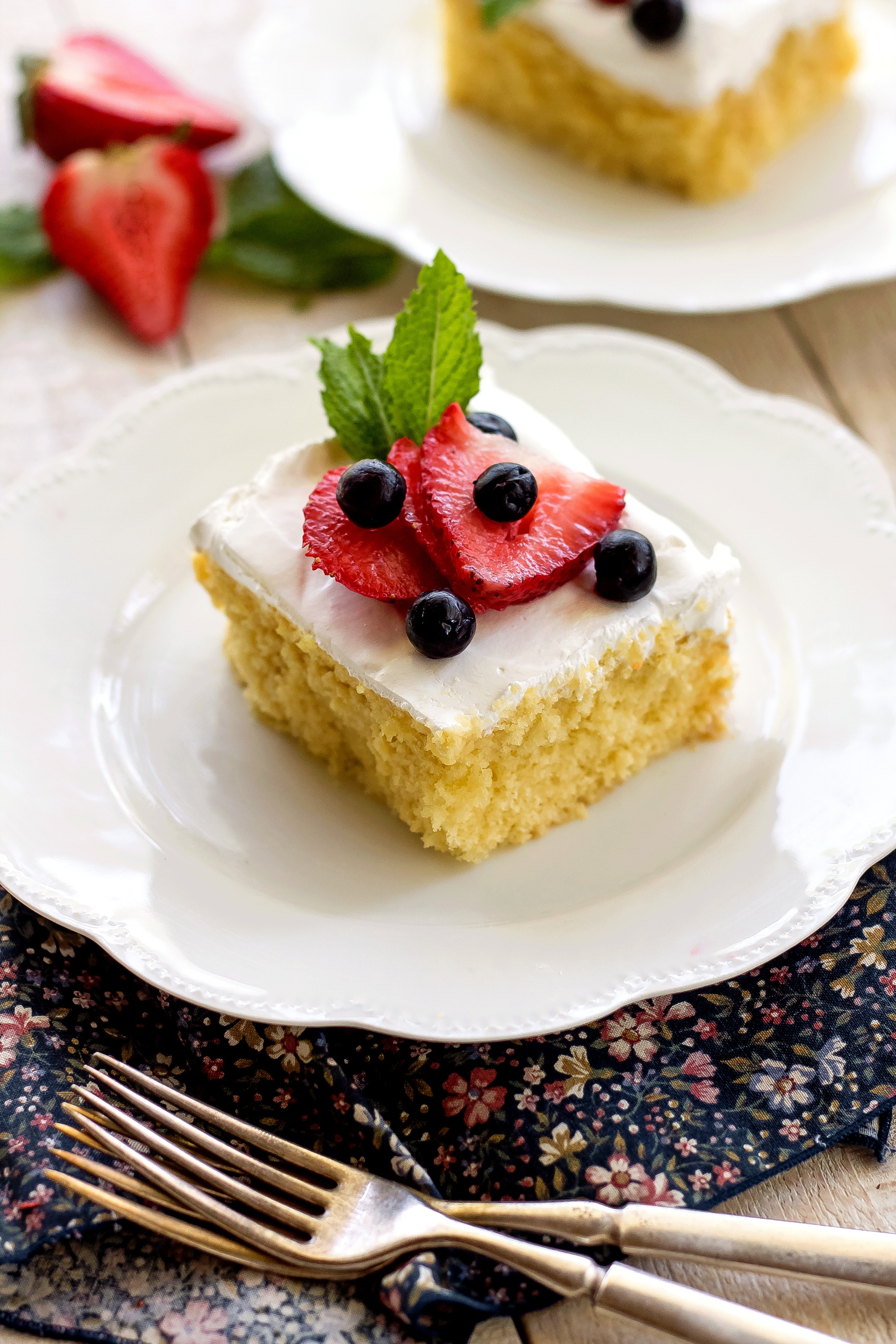 As soon as you take the cake from the oven to a cooling rack, you're going to poke holes in it and pour the condensed milk over the top of the cake.  That wonderful light textured, just baked cake takes the milk in and makes the cake super moist. The cake sits at room temperature for 3 hours and then it's refrigerated.  The longer the cake sits in the fridge the better it is. I made the cake one day and let it sit in the fridge for 2 days before I tasted it.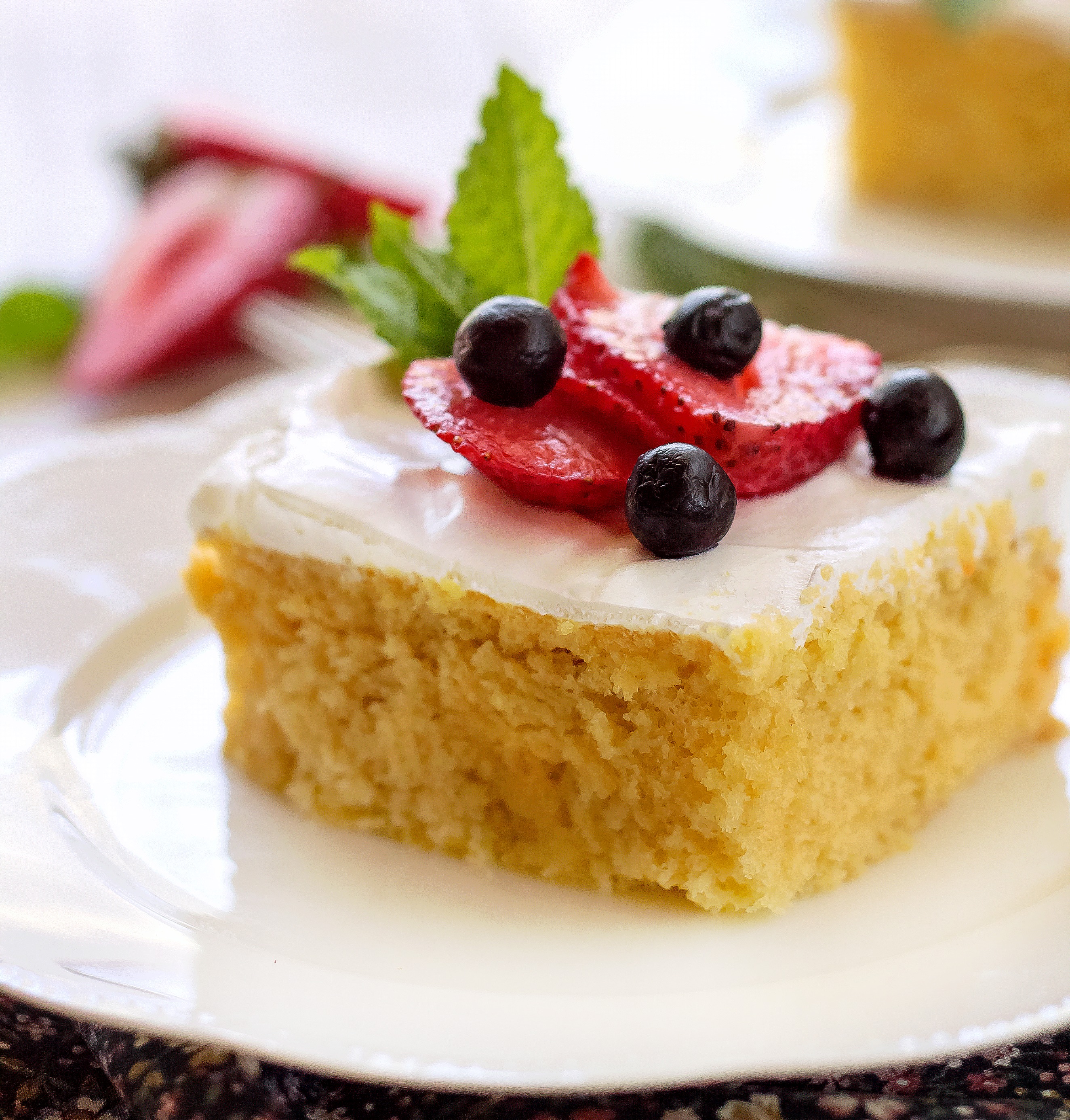 The whipped topping is the last delicious layer on an already amazing cake. The first thing my mouth tasted was the vanilla flavor, it was amazing. The soft ,moist texture of the cake just makes you want more.  Twinkie Cake…an easy , creamy,delicious summer cake you are absolutely going to love, ENJOY!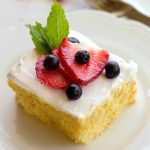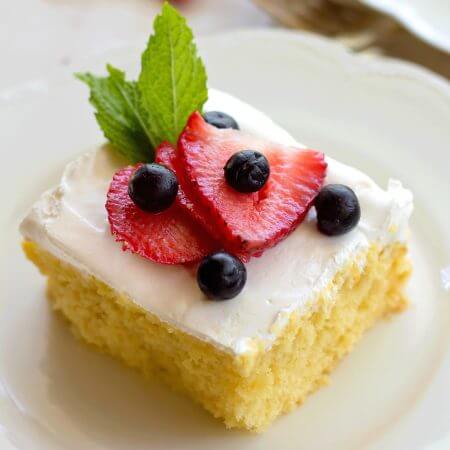 Ingredients
one

15.25 oz

box yellow cake mix

one

envelope

Dream Whip

3

eggs, room temperature

11/2

cups

water

1/2

cup

vegetable oil

1

Teaspoon

vanilla

1

can

sweetened condensed milk

one

8 ounce

tub whipped topping
Instructions
Place the cake mix, Dream Whip, eggs, water, oil and vanilla in a large bowl. Beat until ingredients are incorporated. Place the batter into a grease 13x9 inch baking pan. Bake the cake according to the cake box directions.

Remove the cake from the oven to a cooling rack. Poke holes in the cake with a fork. Pour the sweetened condensed milk over the cake. Let the cake sit at room temperature for 3 hours, then refrigerate it. When the cake is cold, frost it with the whipped topping. The cake is at it's best left in the refrigerator for a couple days before serving.
If you enjoyed this recipe, you may like these as well.