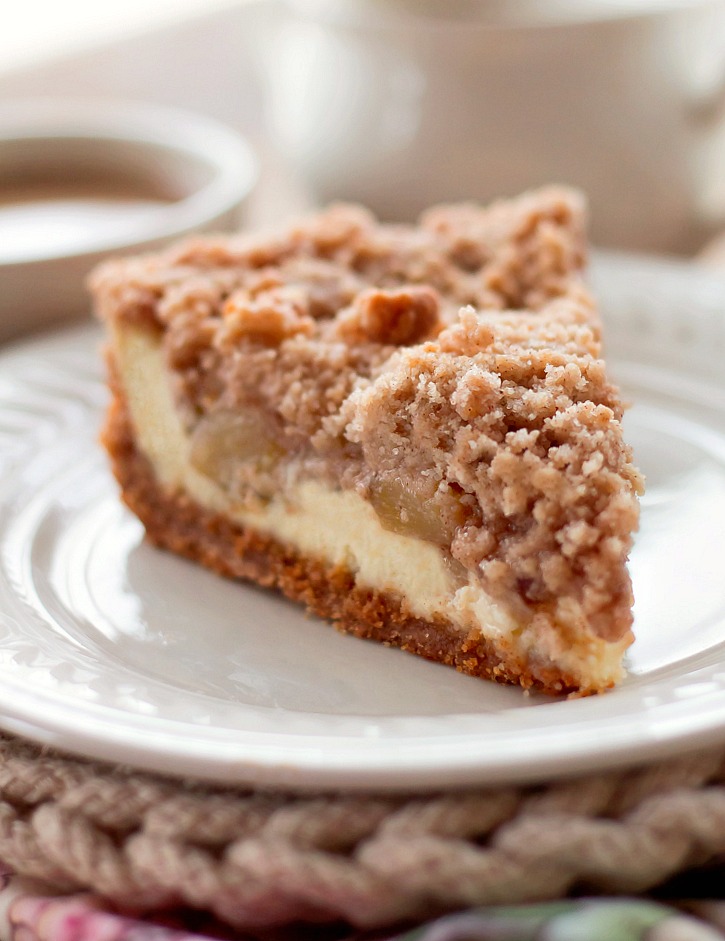 Snickerdoodle Cream Cheese Apple Pie
Snickerdoodle Cream Cheese Apple Pie is to die for! It takes so many fun combinations and makes this a fun dessert that gets everyone at the party talking about it!
This snickerdoodle apple pie is made with a snickerdoodle cookie crust. A layer of cream cheese graces the center. I've had my taste of cream cheese apple pies, but mixing this with the snickerdoodle is so much fun!
In the center of the snickerdoodle apple pie, the cream cheese is with the chopped apple pie filling. The crumb topping is made with…yes Snickerdoodle Cookie Dough!
This pie is so unbelievably good, I couldn't keep my hands off it! Which is a great thing, unless you are having friends or family over and have to share. Seriously though, we have all had so many types of pie, it is fun to do this extra special one every once in a while.
The cinnamon in the cookie dough is the perfect accompaniment to the apples, it's not over powering, it fits like a glove. The little crisp you get from the crust and the crumb topping is a nice contrast to the cream cheese layer and soft apple pie filling. What an easy, delicious way to make Apple Pie! If you can keep your hands off of it, you're a better person than I am, Enjoy!
Adapted from Betty Crocker
Snickerdoodle Cream Cheese Apple Pie
Snickerdoodle Cream Cheese Apple Pie is made with a snickerdoodle cookie crust. A layer of cream cheese, chopped apple pie filling and a snickerdoodle crumb topping.
Ingredients
one-1lb 1.5 oz

pouch

Snickerdoodle Cookie Mix

1/2

cup

butter,softened
Cream Cheese Filling
1

eight ounce

package cream cheese, softened

1/4

cup

sugar

1

Tablespoon

flour

1

Teaspoon

vanilla

1

egg

11/4

cups

apple pie filling, chopped

1/2

Teaspoon

cinnamon
Instructions
Preheat the oven to 350 degrees. Grease a 9 inch glass pie plate.

Place the pouch of cookie mix into a large bowl. Add the 1/2 cup butter, work with a pastry blender until you have crumbs. Press about 2 cups of the crumbs into to the bottom and up the sides of the pie plate. Bake 10 minutes. Set aside.

Add 1 Tablespoon melted butter to the remaining crumbs, toss to combine.

Beat the cream cheese in a medium bowl until smooth, add the sugar and flour. Mix until well incorporated. Add vanilla and egg, beat until the batter is smooth.

Place the apple pie filling into a small bowl, add the 1/2 Teaspoon cinnamon, stir to combine.

Spread the creamed cheese mixture into the bottom of the cookie crust. Spoon the chopped up canned apples over the cream cheese layer. Try to get more of the apple and less of the thickened filling onto the top of the cream cheese.

Sprinkle the crumble mixture over the apples evenly. Bake about 35 minutes or until top is golden brown. Let cool completely, refrigerate the pie at least 3 hours before serving.
If you enjoyed this recipe, you may like these as well.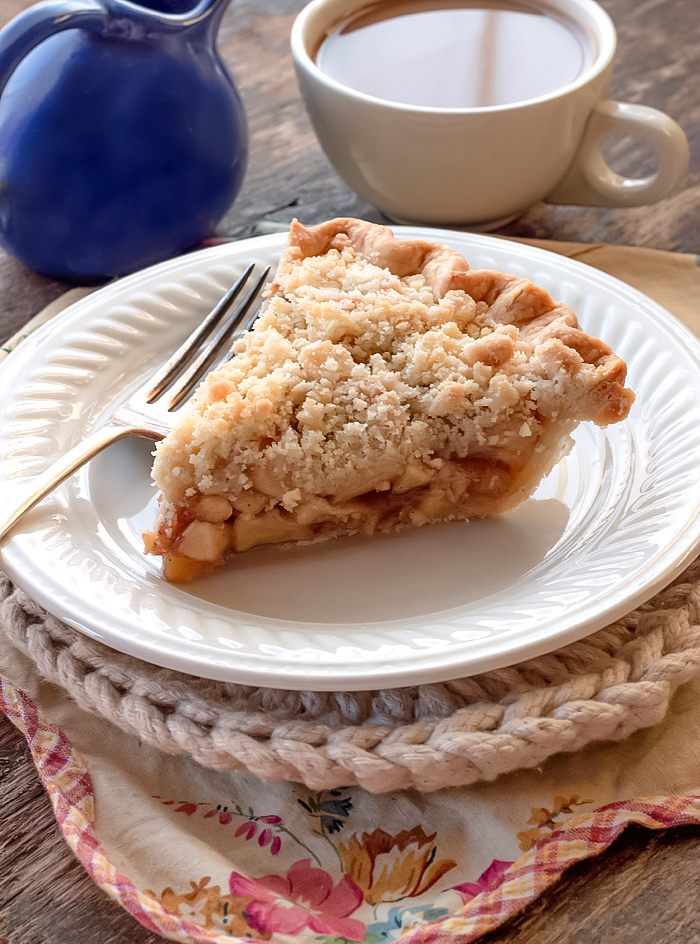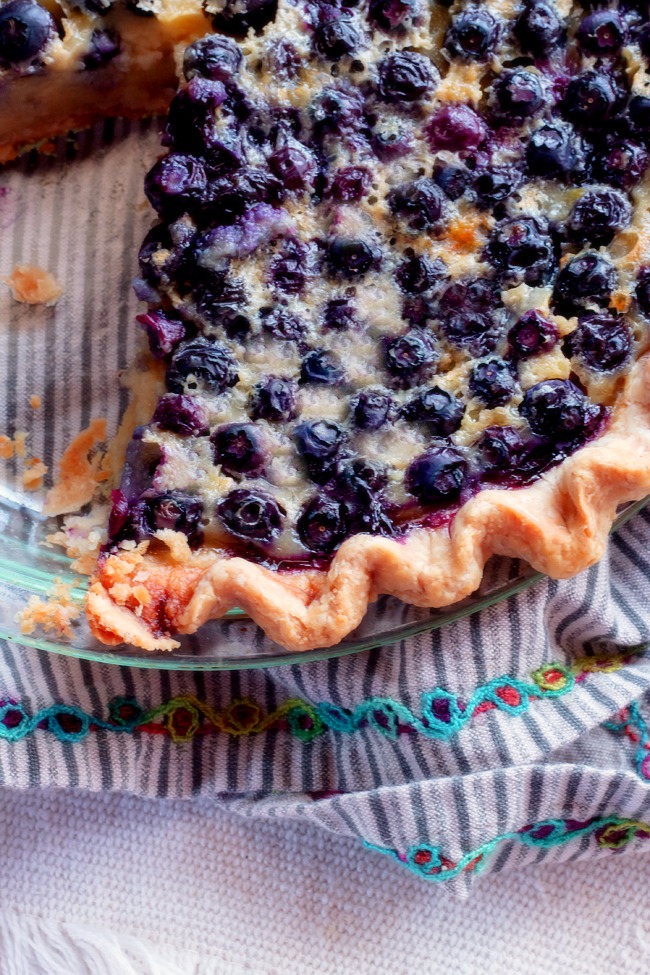 Homemade Blueberry Custard Pie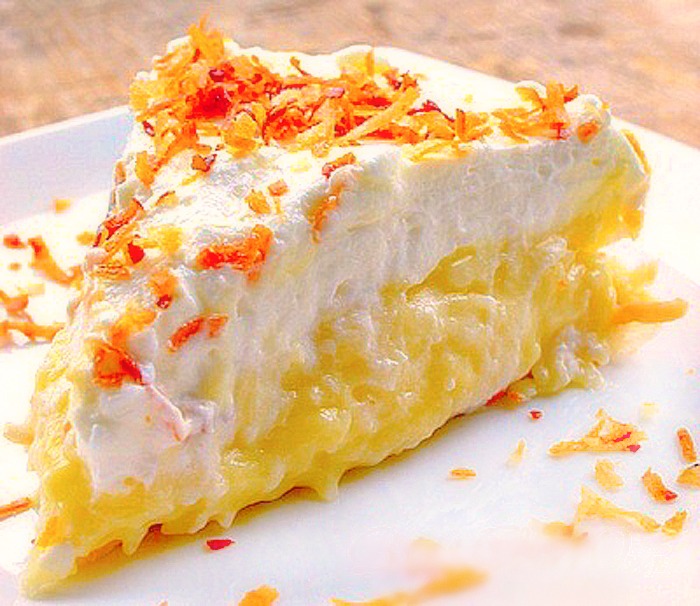 The Best Coconut Cream Pie EVER!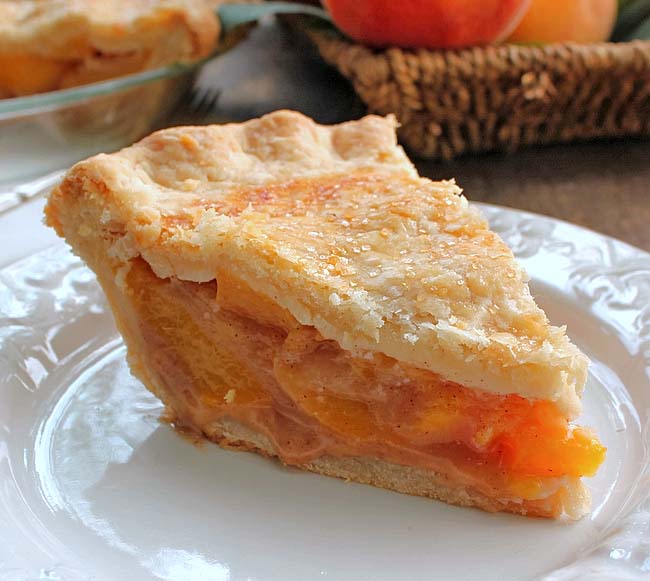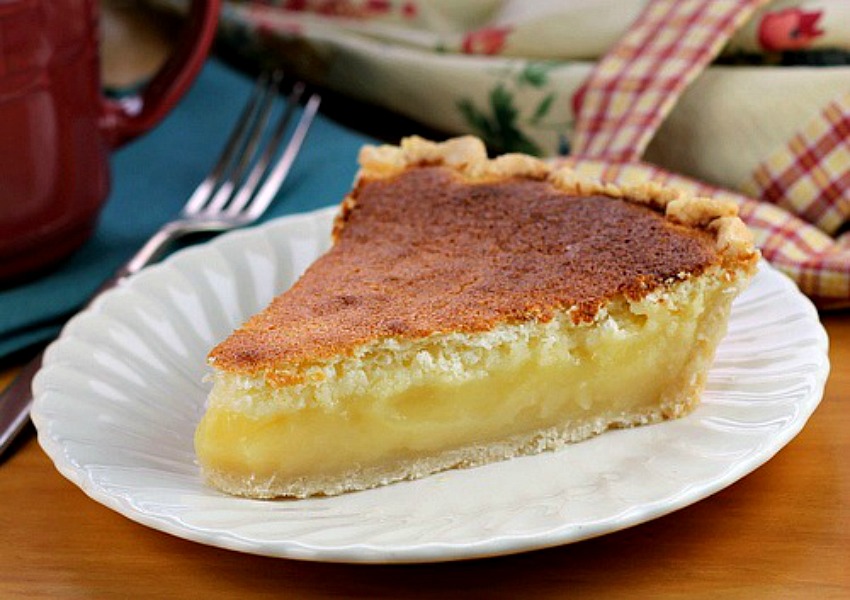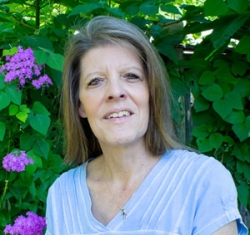 My children are grown now and I'm a Gramma .I live along the Kentucky River with my husband Paul.I hope you visit Bunny's Warm Oven and take with you some tasty recipes that catch your eye. I also hope that you will make them and share.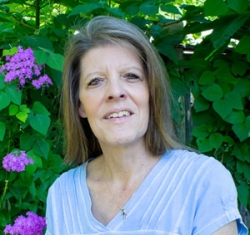 Latest posts by Mary Bostow (see all)