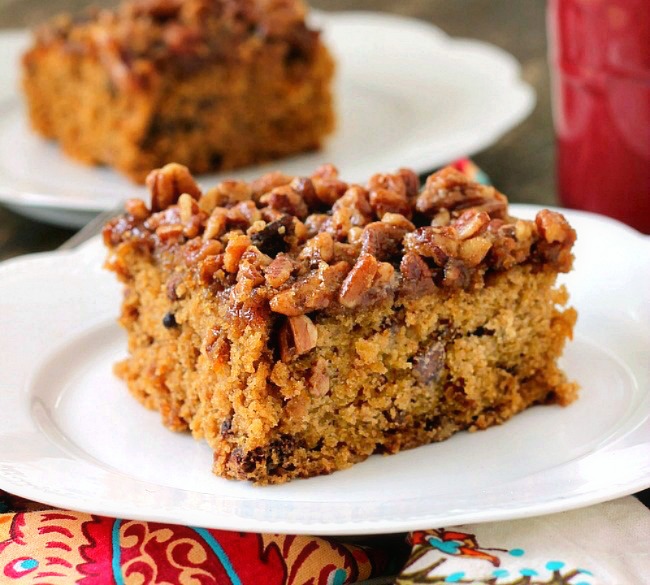 Orange Oatmeal Crunch Cake is a unique variation of the old fashioned oatmeal cakes we've enjoyed making for years.  The aroma of the orange zest while it bakes makes you feel like your in foodie heaven.   The flavors of orange and brown sugar in the cake give you a wonderful deep rich flavor.  It's really hard to explain the taste, but you'll know exactly what I'm talking about with your first bite.
The oatmeal helps make the cake very moist, the pecans in the cake and in the topping add a nice crunch and texture.  Orange Oatmeal Crunch Cake is lovely, grab yourself a cup of coffee and ENJOY!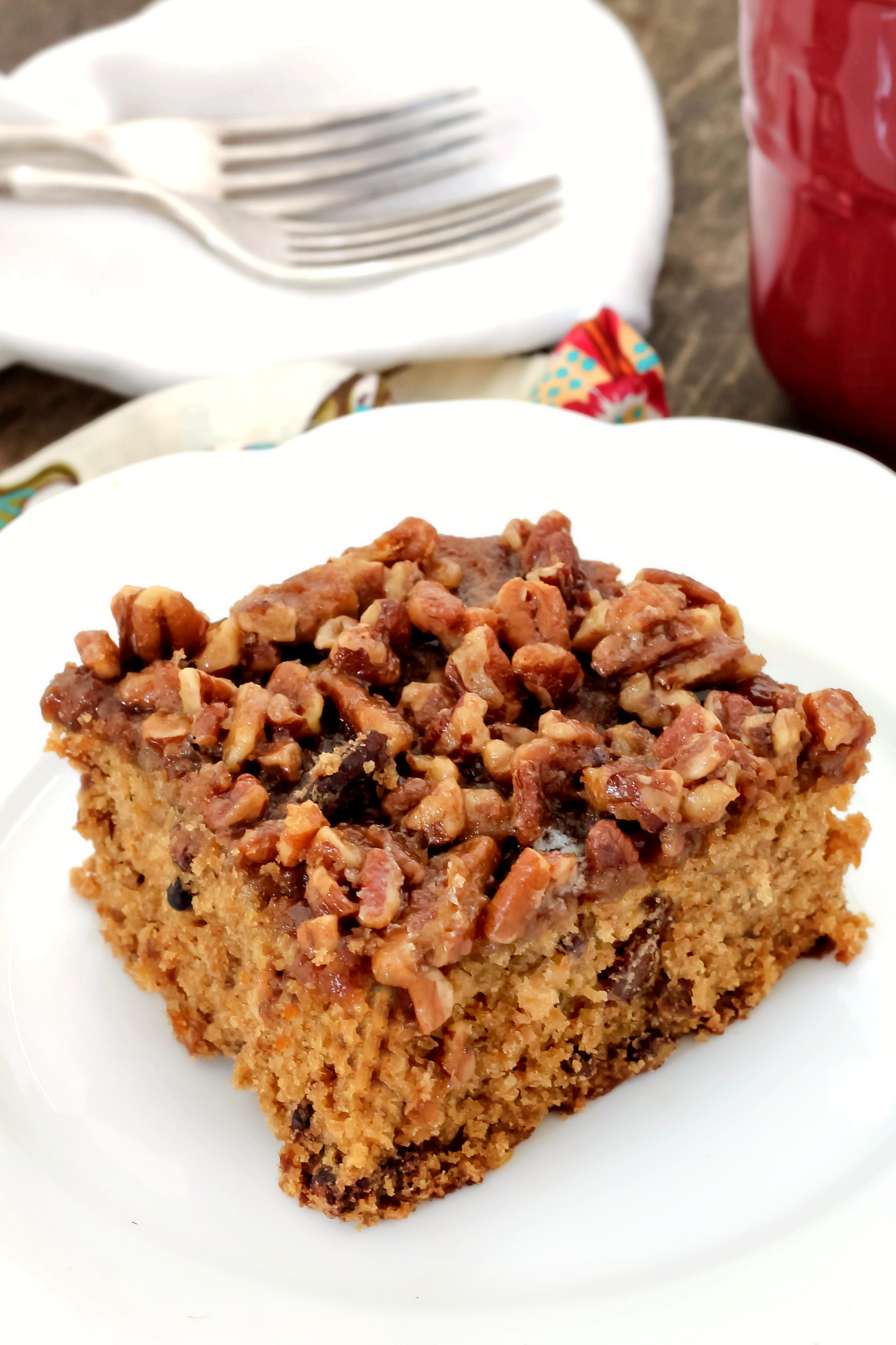 Orange Oatmeal Crunch Cake
Ingredients
1/2

cup

butter

room temperature

2

eggs

room temperature

1 1/2

cups

hot water

1

cup

quick oats

1

cup

brown sugar

1

cup

white sugar

2

cups

all purpose flour

1

Teaspoon

baking soda

1/2

Teaspoon

salt

1

cup

chopped pecans

zest of 1 medium size orange
Topping Ingredients
1/4

cup

brown sugar

3

Tablespoons

butter

room temperature

2

Tablespoons

cream

1

cup

chopped pecans
Instructions
Preheat oven to 325 degrees.

1.Combine the hot water and oatmeal, let stand for 15 minutes, stirring occasionally.

2.In a large bowl, beat the eggs, butter, brown and white sugars until creamy.

3. Add the oatmeal, flour, salt, baking soda, orange zest and chopped pecans. Beat until just incorporated.

4. Pour the batter into a greased 13x9 inch baking pan. Bake 45 minutes or until toothpick inserted comes out clean. Remove from the oven and sprinkle the topping over the cake. Broil for 2 minutes, watching carefully so it doesn't burn.
Topping Directions
Place the room temperature butter and brown sugar in a medium bowl. stir to combine. Add the pecan pieces and cream. Mix until everything is incorporated. Sprinkle the topping over the cake with your fingers.
 If you liked this recipe, you may enjoy these as well.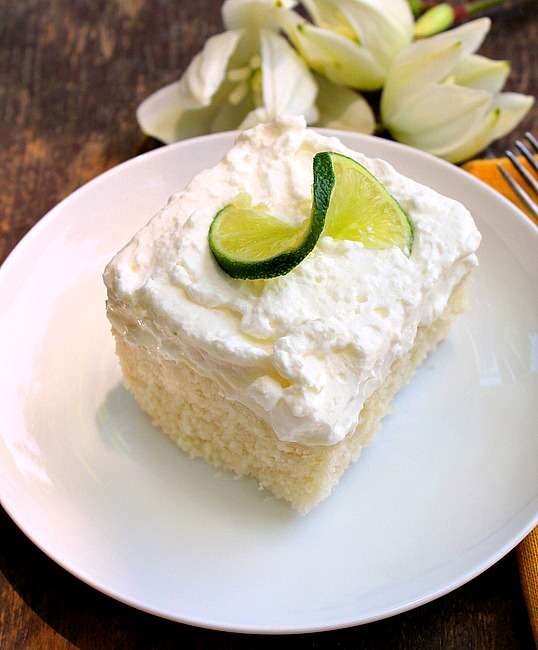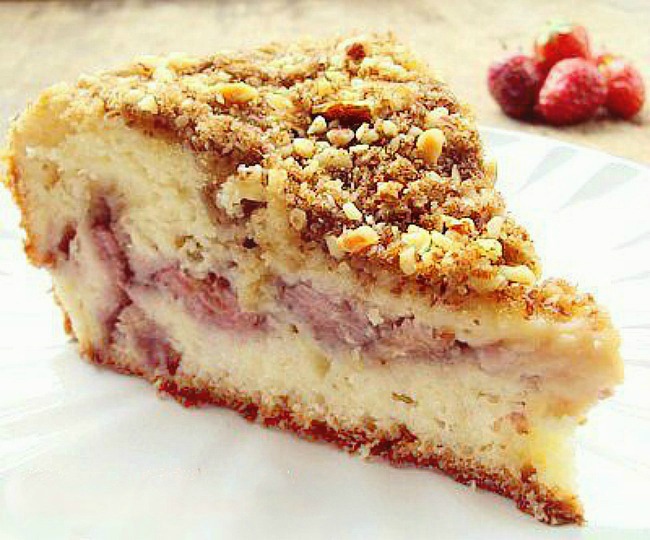 Strawberry Cream Cheese Coffee Cake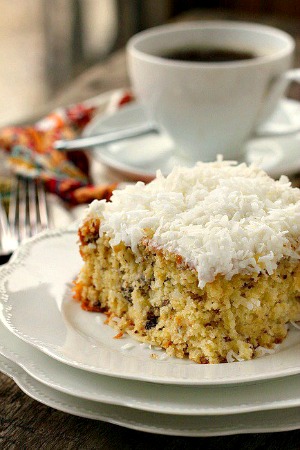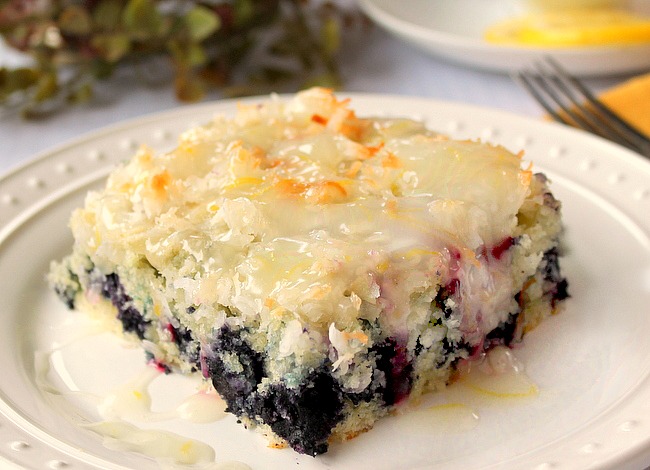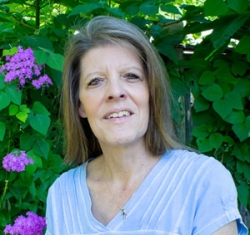 My children are grown now and I'm a Gramma .I live along the Kentucky River with my husband Paul.I hope you visit Bunny's Warm Oven and take with you some tasty recipes that catch your eye. I also hope that you will make them and share.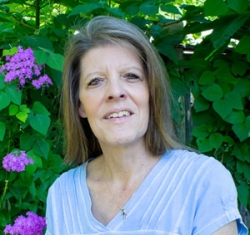 Latest posts by Mary Bostow (see all)