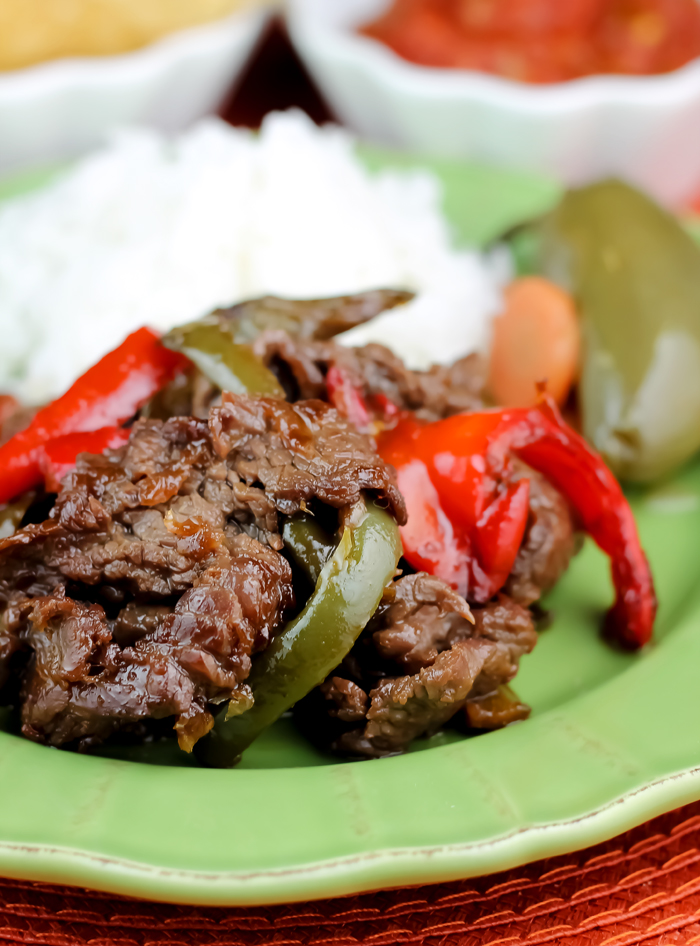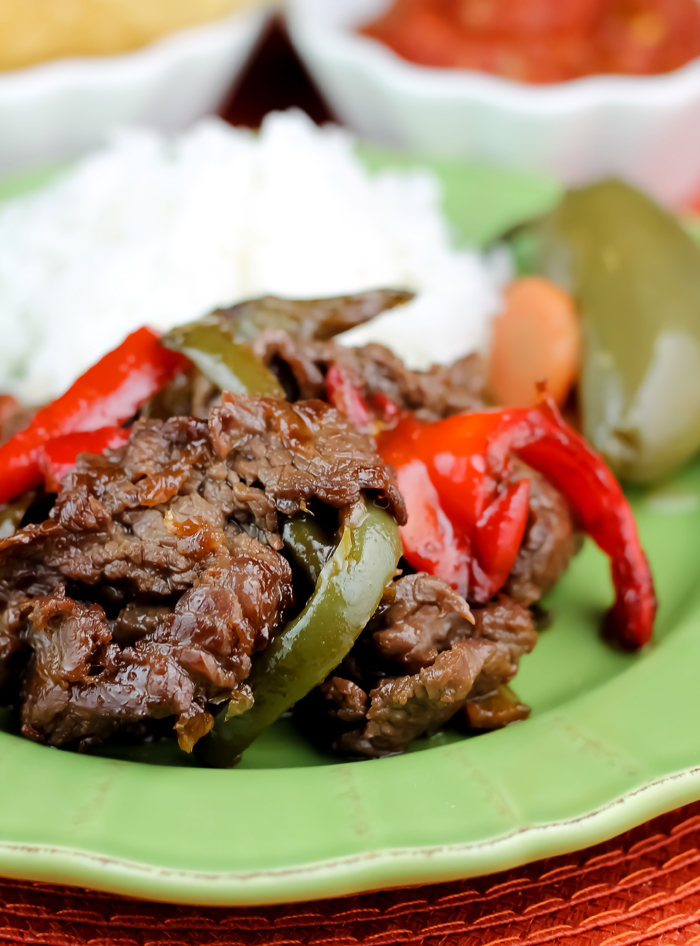 Carne Asada Marinade
As I was visiting blogs the other night I came across a picture of marinated mushrooms on Debi Wyland's blog Life Currents that made me stop in my tracks and just stare at it. I'm not a mushroom person. But there I was staring at the most gorgeous mushrooms I'd ever seen, trying to remember why I didn't like them. My curiosity got the best of me as I read her post about the Asada Marinade that she used to make her mushrooms so gloriously tempting to me. I was so impressed with the recipe, I left Debi a comment telling her I would make the marinade. And I did.
I had a small piece of sirloin steak ( about 8 ounces) that I cut against the grain into thin strips. I have frozen green and red peppers from our garden last year and decided they would be perfect to marinate along with the steak. The steak and peppers were pan fried until the steak was no longer pink and the peppers were soft. It was delicious! The marinade is an amazing concoction of citrus , spice and sweet. It's flavorful without being overpowering. The lemon juice gives it a bright flavor, the amount of spice was perfect. I am definitely going to get a lot of use out of this recipe. Thank you Debi for tempting me with your beautiful picture of Asada Mushrooms and introducing me to Carne Asada Marinade . This is a keeper! Enjoy!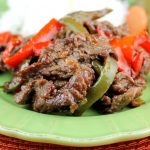 Carne Asada Marinade
Ingredients
Carne Asada Marinade - you may want to double the marinade recipe depending on the amount of meat you have.

1/2

cup

olive oil

1/3

cup

soy sauce

One small onion

diced

1

teaspoon

minced garlic

jarred

1/2

teaspoon

red pepper flakes

use more if desired

1/2

teaspoon

ground cumin

3

tablespoons

dark brown sugar

Juice of one lemon

8

oz

Sirloin Steak cut against the grain into thin strips

1/2

green pepper

cut into strips

1/2

red pepper

cut into strips
Instructions
Place all marinade ingredients in a medium bowl and whisk to combine.

Slice steak against the grain into thin strips. Place the marinade in a zip lock bag along with the steak strips and peppers. Remove the air from the bag, zip it closed and refrigerate at least 1 hour and up to 24 hours.

Drain the marinade from the steak and peppers and discard.

Pan fry the steak and peppers until no longer pink and peppers are soft.