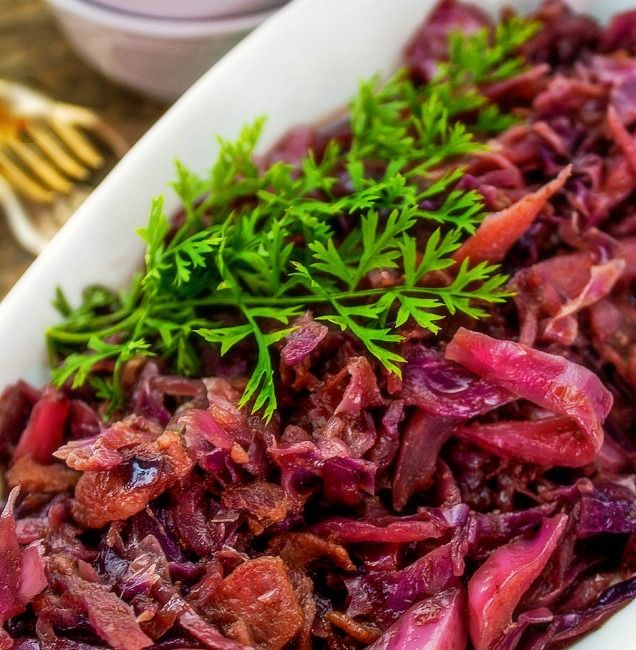 Sauteed Red Cabbage
Well guess what vegetable was ready to be picked in the garden? I brought 5 or 6 medium heads of red cabbage into the kitchen today. All but one head was shredded and placed into plastic bags for the freezer.
One was shredded up to get ready to make this delicious Sauteed Red Cabbage. If you don't have red cabbage, green cabbage will do just fine in this recipe. This side dish is loaded with layers of flavor that come together to make one fantastic way to have cabbage for dinner.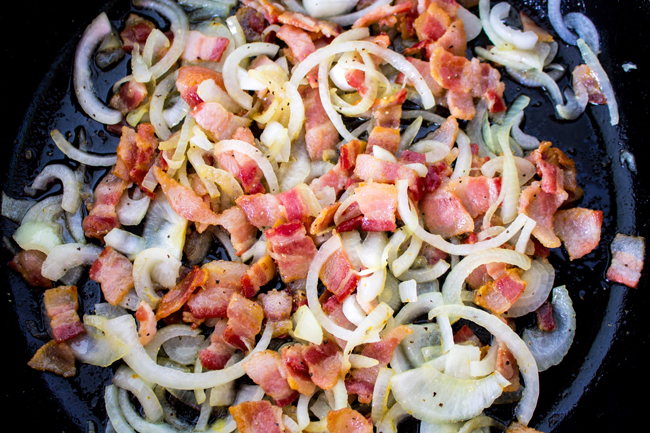 I'm lucky enough to have a HUGE cast iron frying pan that I was able to make this in. If you don't have a large fry pan, you can use a dutch oven.
We start the recipe frying up 8 slices of bacon cut into small pieces. Fry the bacon until it's almost done, add the sliced onions to the pan and cook the mixture until the onions start to turn brown.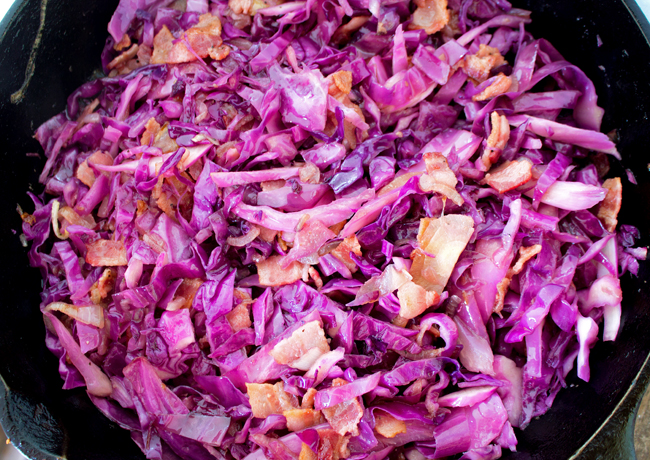 Add the cabbage to the pan, remember you can use green cabbage if you don't have red, stir the cabbage so it's coated with bacon fat. Cook the cabbage until it wilts.
Stir in the brown sugar, Dijon mustard and apple cider. Toss the cabbage to incorporate the ingredients you just added. Finally, add the chicken broth and salt and pepper to your taste to the pan.
Cover the pan and cook the cabbage on low for about 45 minutes. The cabbage will be tender and full of flavor with a little bit of broth in the pan. You are going to absolutely love Sauteed Red Cabbage, Enjoy!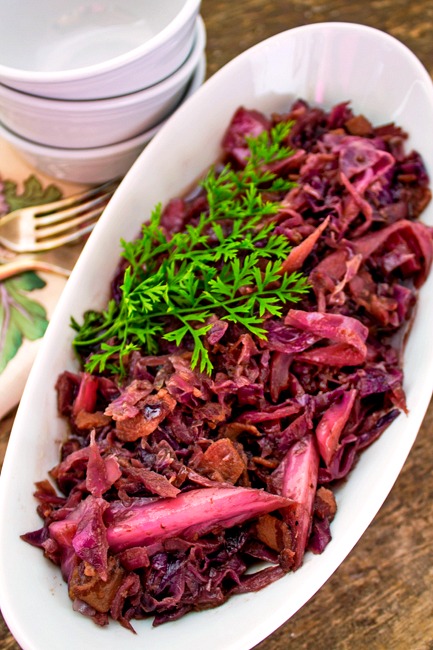 Sauteed Red Cabbage
2016-07-22 01:24:25
Ingredients
8 slices thick bacon, cut into pieces
1 cup onion, sliced thin
2 Tablespoons dark brown sugar
2 Tablespoons Dijon Mustard
1/4 cup apple cider vinegar
1 cup chicken broth
8 cups shredded red cabbage
salt and pepper to taste
Instructions
In a large skillet or dutch oven fry the bacon until it's almost cooked. Add the sliced onion and cook until the onion is starting to get slightly browned.
Add the shredded cabbage, stir to coat the cabbage with bacon fat. Cook cabbage until it begins to wilt.
Stir in the brown sugar,Dijon mustard and apple cider vinegar. Toss to combine thoroughly with the cabbage. Add the chicken broth. Salt and pepper to your taste. Bring the mixture up to a simmer, cover with a lid and turn the heat down to simmer the cabbage for 45 minutes or until soft with a little liquid in the pan. Serve immediately.
Bunny's Warm Oven http://bunnyswarmoven.net/
If you enjoyed this recipe, you may like these as well.